The average American is spending more time at home and that means spending more time getting good use from your home's features. Many have already utilized the downtime caused by the pandemic to renovate their home. By taking this time to make improvements to your home, you'll get to enjoy the updates for more time and perhaps have an even greater appreciation for your new space because of coronavirus restraints.
For those wondering which improvements are worth taking the time to complete, one of our recommendations is a bathroom remodel. There are many benefits to remodeling your bathroom, but some homeowners have legitimate concerns about the process. To help with these concerns, here are five questions to ask when considering remodeling your bathroom.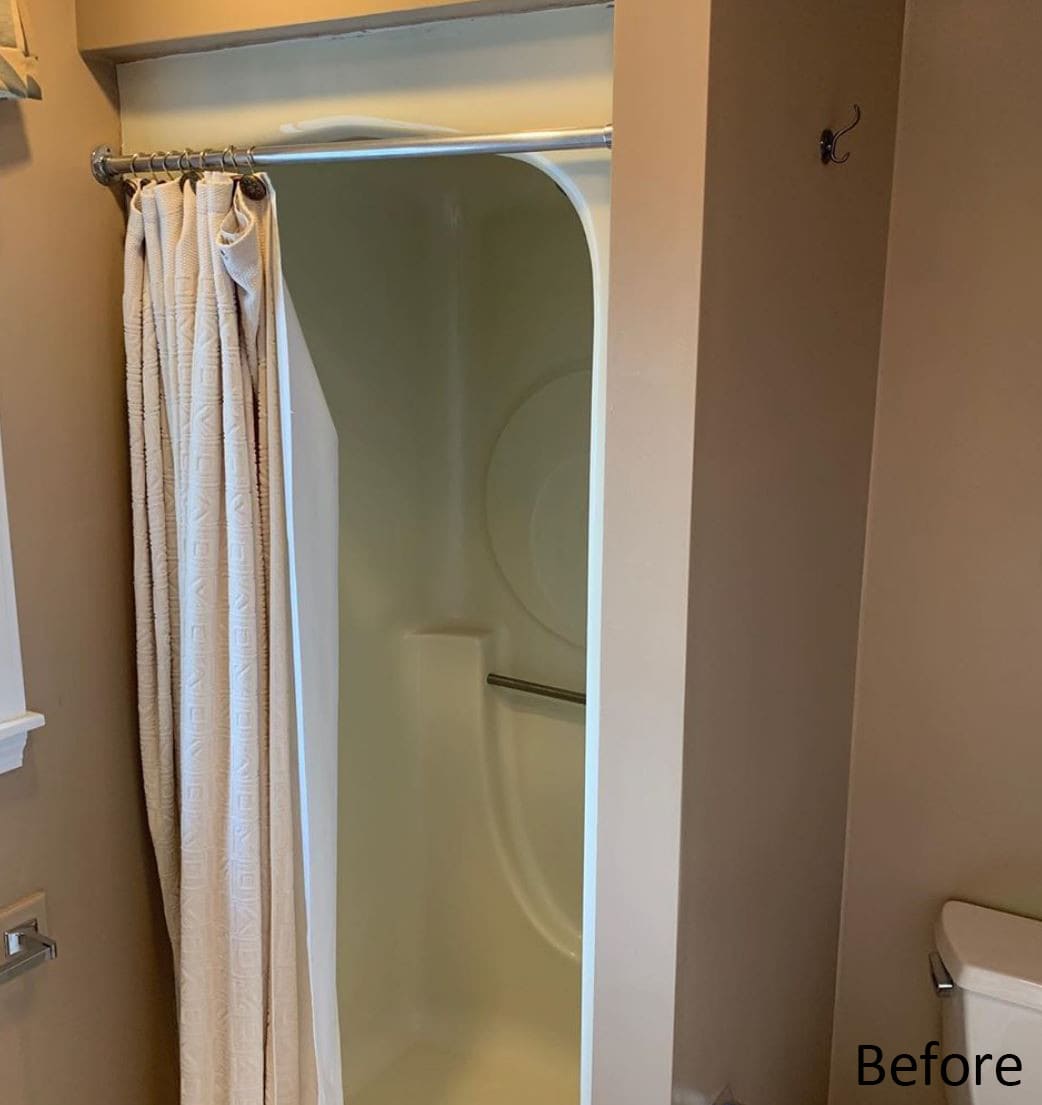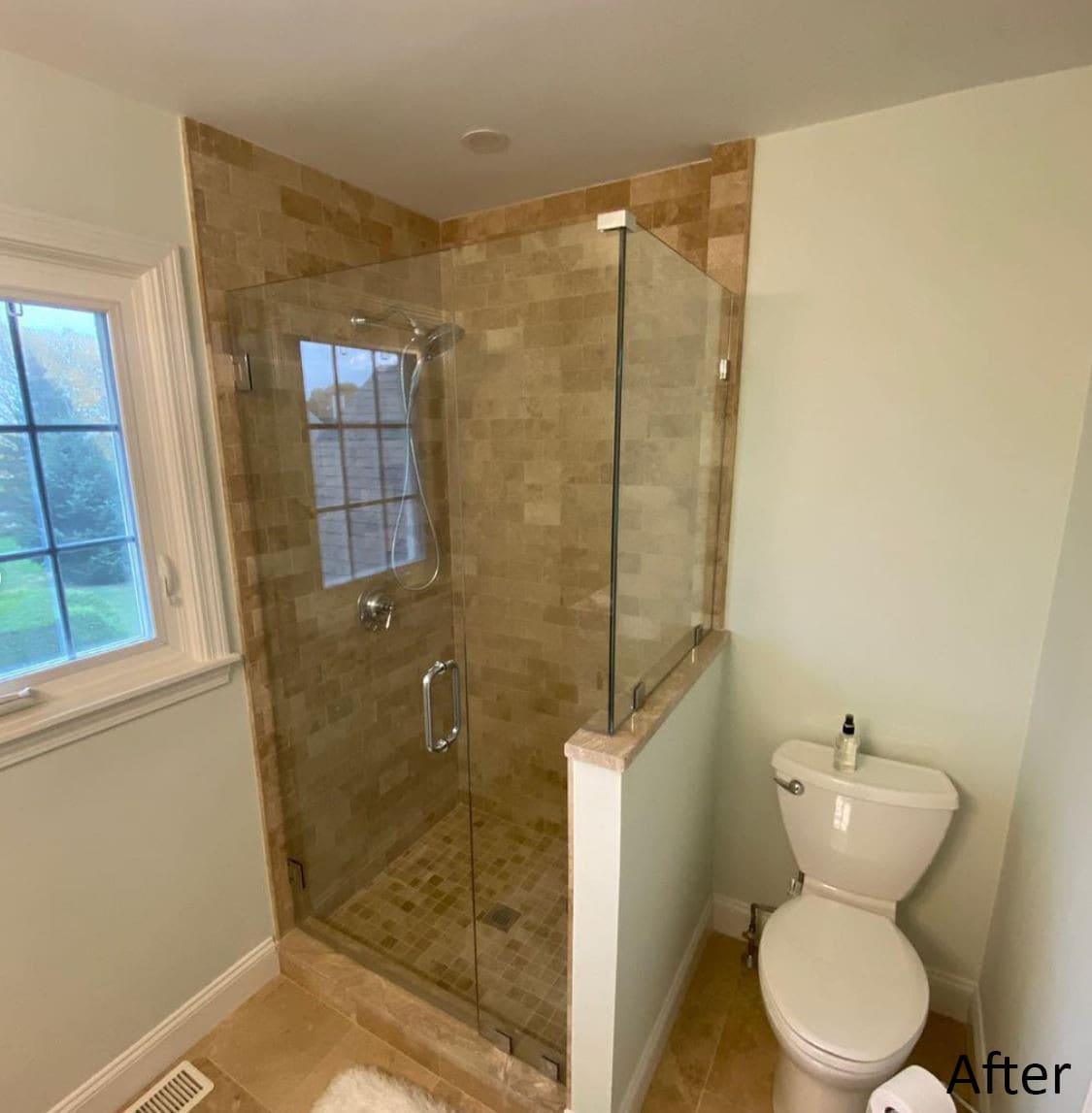 1. What Will It Cost to Remodel My Bathroom?
Maintaining a budget is important with any remodeling project. For homeowners looking to make improvements that will increase your home's value, creating a budget is key to this process. The average at-home bathroom remodel costs around $10,000 and can go much higher, of course. This includes the cost of hiring a contractor to complete intricate tasks like tiling, lighting, and installing a new shower or tub.
If your budget is tight, there are a few ways to lower this cost. For example, consider focusing on a high-quality paint and updating light fixtures instead of laying tile or putting in granite counter tops. You may also want to consider having a remodel done in stages so you can stretch your budget further and make your new space exactly how you want it. Ultimately, you are in control of what you want your remodel to cost, so plan well and enjoy both the process and the outcome.
2. Is it Worth it to Remodel a Bathroom?
The wisest investors know that if you are going to invest in anything, it needs to be worth the time and effort spent to make the improvements. While some are focused on the bottom line, others want to know that their home remodel is going to add value to their lives, and then to their bank account when they sell their home.
If you are in the market to sell, and your realtor suggests a bathroom update before listing, you may want to listen. Some studies show an average of 50% (but sometimes closer to 70%) return from bathroom reno projects. Some parts of the Providence area have even seen returns of more than 100% on their bathroom renovations.
For home renovations, a bathroom renovation is one of the highest returns on investment you can make. The key here is to focus on spending money wisely on the updates that will bring about a high return. For example, adding a second sink in a master bathroom or installing a doorless, larger shower space, will add more value than choosing the most expensive countertops. It is a balance between enjoying what you prefer now versus how much the update will return to you as a percentage of your investment.
There is also the "Joy" factor to consider when remodeling. Those who have made bathroom remodels a priority have reported being happier in their homes and satisfied with how their updates have made them feel. You sometimes cannot put a price tag on happiness.

3. Does my Bathroom Need to Be Remodeled?
One of the most common misconceptions about remodeling your bathroom is that everything will need to be replaced during a renovation. With a bathroom renovation, you can do a partial or a full renovation.
Some homeowners are embracing their retro pink or blue wall tiles, while others wouldn't dream of living with such a dated looking bathroom. First, decide what you like and what you don't and what things bother you and must be replaced as a priority. Next, build your budget and your list of things to be done as part of your bathroom reno project.
Cracked tiles, leaking toilets, and outdated bathtubs will need attention to get the most out of your investment. Thankfully, these are items that can be replaced relatively easily by a qualified contractor.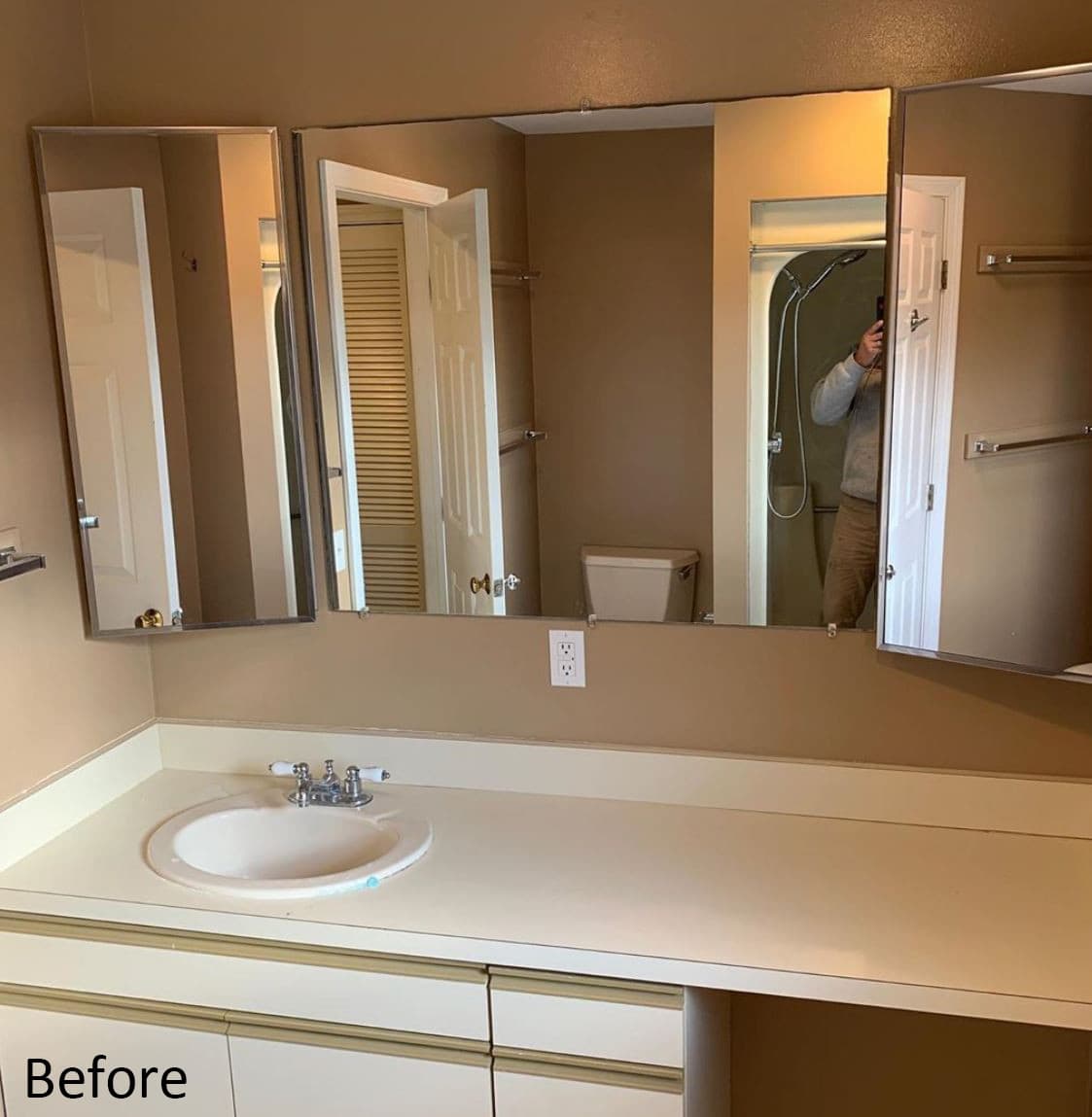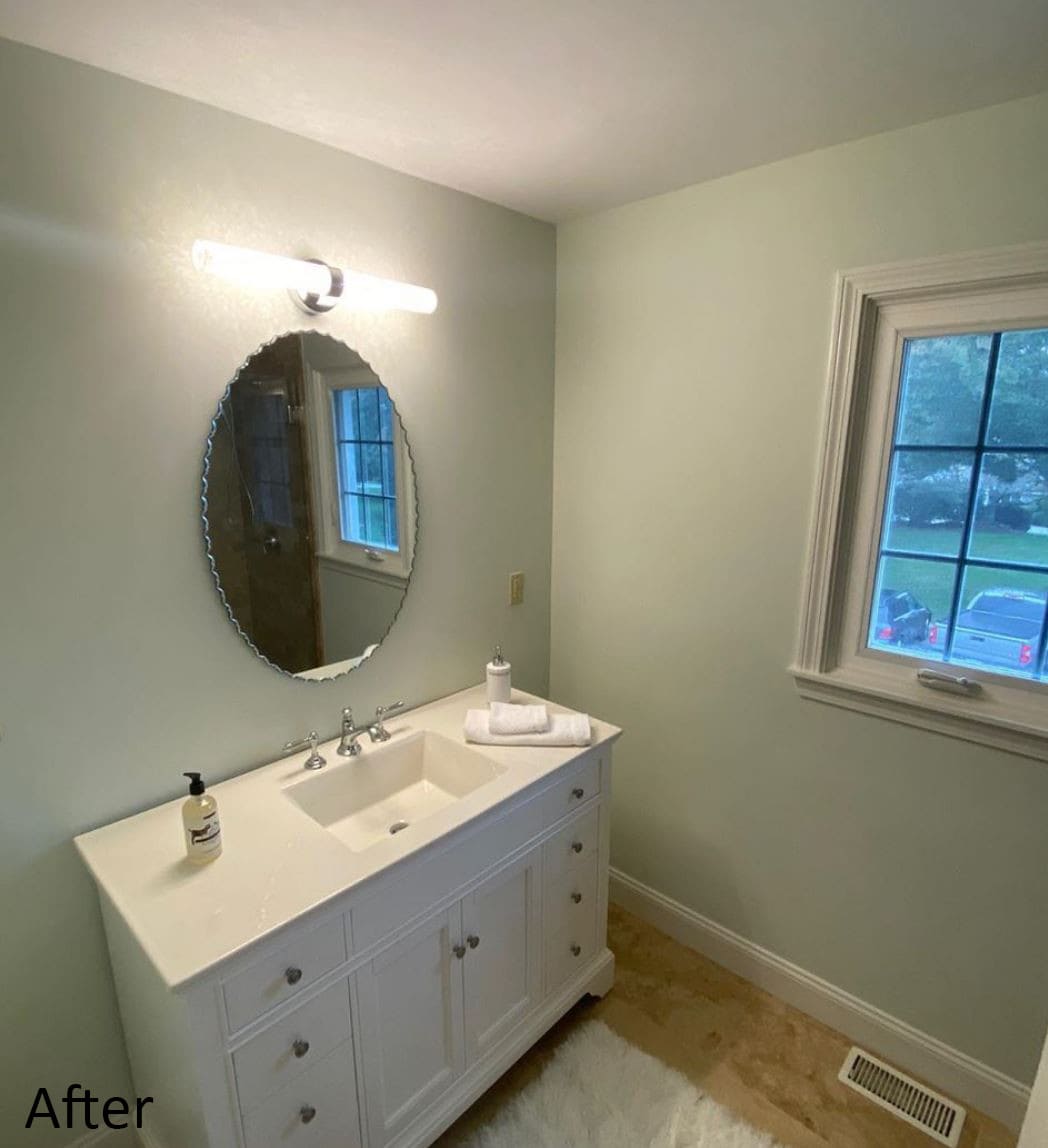 4. What Can I Remodel in My Bathroom?
A bathroom remodel can be a creative project as well as a source of future profit. For resale value, classic and traditional colors and selections tend to bring a higher return. Ultimately, you are remodeling for yourself and your enjoyment of your space for as long as you choose to live in your home.
It's worth noting that if your home has only one bath, adding a second bathroom typically adds more value to your home than a remodeled bathroom. For bathrooms, it's quantity over quality, especially these days when many are at home, perhaps even giving their pets a bath and preferring to do that in a separate tub area.
Buyers are also most interested in cabinetry, flooring, and a new tub or shower. For homes in neighborhoods with lots of families, tubs are extremely popular to remodel, especially if you have the space for a standalone tub in the owner's suite. Otherwise, many are opting for adding huge, walk-in showers to make their delay routine easier and more enjoyable.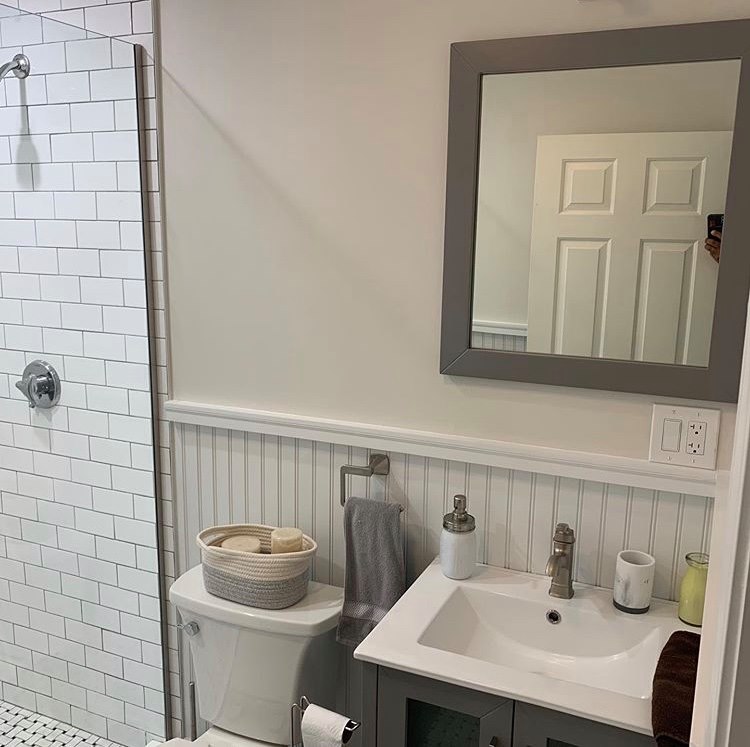 5. Should I Hire a Contractor to Remodel My Bathroom?
While some home remodeling projects can be done by the homeowner, a bathroom remodel is one that is best left to professionals. A bathroom has many complex components that take a skilled craftsman's expertise to ensure it is completed correctly. From electrical to plumbing to tilework and everything in between, a licensed professional contractor will ensure that your bathroom renovation is done right the first time.
The bottom line is hiring a contractor who can take care of the carpentry, remodeling, and painting work is essential when deciding to do a bathroom renovation project in your home. Too many have started a bathroom reno project, only to find months and years later, that it is just too difficult and time-consuming, even if you are spending more time at home.
For all bathroom renovations, large and small, we recommend utilizing the services of an experienced contractor who can provide you with design ideas, great work, and an end result that you love.
Upholding and caring for surfaces and relationships has been our mission at Bruno Painting since 2004. We care deeply for our clients and work hard to make their homes a more enjoyable space to live. From tiling to remodeling (and of course painting), we have a skilled team of professional craftsmen who can make your home renovation dreams into reality.