By now, your home is likely decorated for the upcoming fall holidays and soon enough we will be experiencing all the beauty that fall and winter bring to the classic coast. Fall is a great time to take care of home maintenance tasks that you might not have had time for during the summer but still need to be addressed before winter settles in. 
This fall home maintenance checklist includes tasks that should be done once or twice a year and can help make sure your house stays in good shape all year long. While there are many tasks that can be done in the coming months, the following are some we found to be the most important to prepare your home for winter in Rhode Island.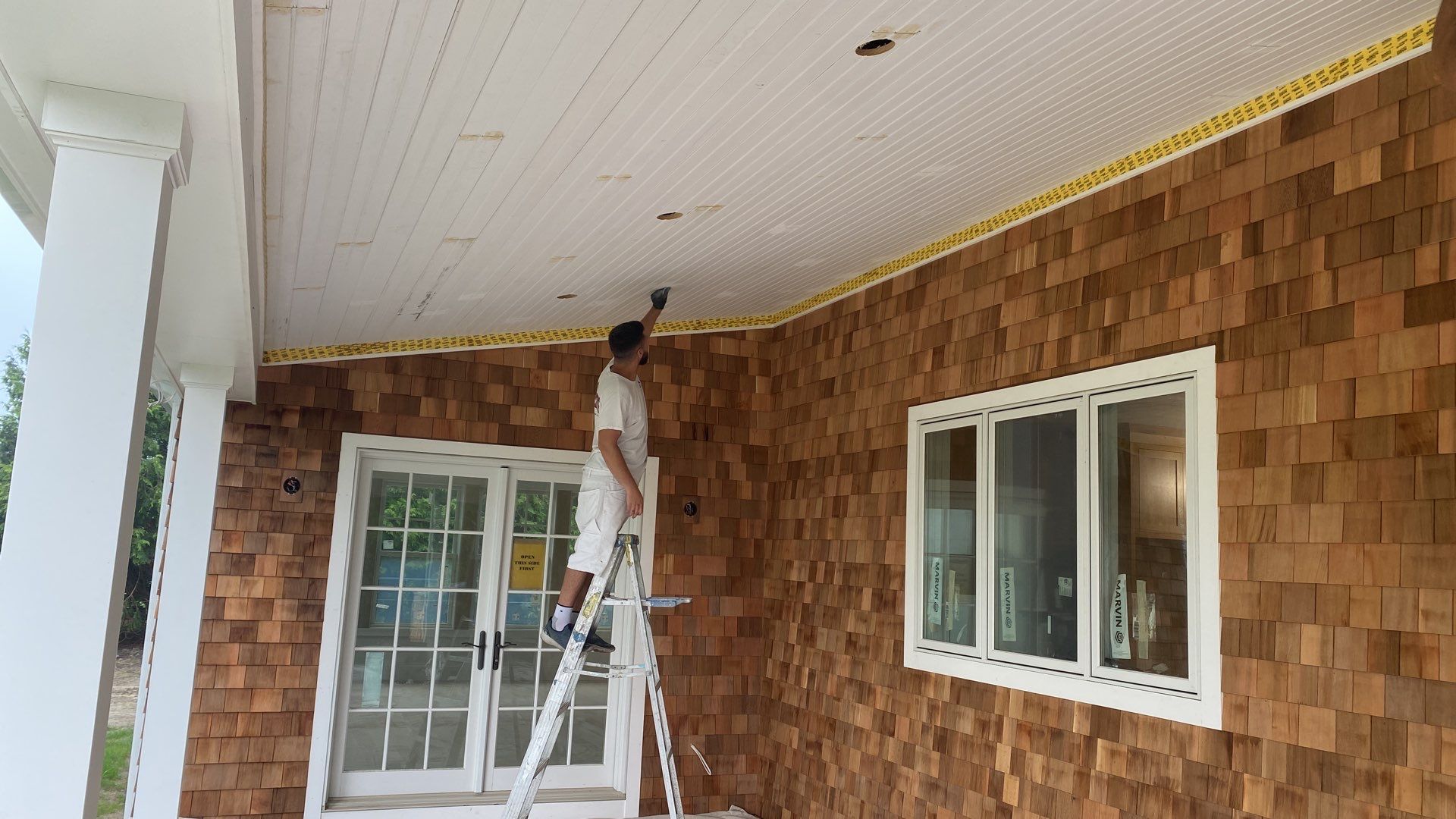 Exterior Home Maintenance
Staying warm indoors begins with ensuring your home's exterior is properly sealed. Here are the major areas to inspect for weak points in your home's exterior.
Roof Repairs
Roofs are one of the most important aspects that protect your home. Any loose or missing shingles can lead to leaks, which can be detrimental during freezing conditions. Damage to your roof almost certainly guarantees problems elsewhere in your house as well since water may get into places it shouldn't be like attics, electrical wires, and pipes. Make sure you always have a licensed professional inspect this vital area of any structure because they'll know when something needs attention.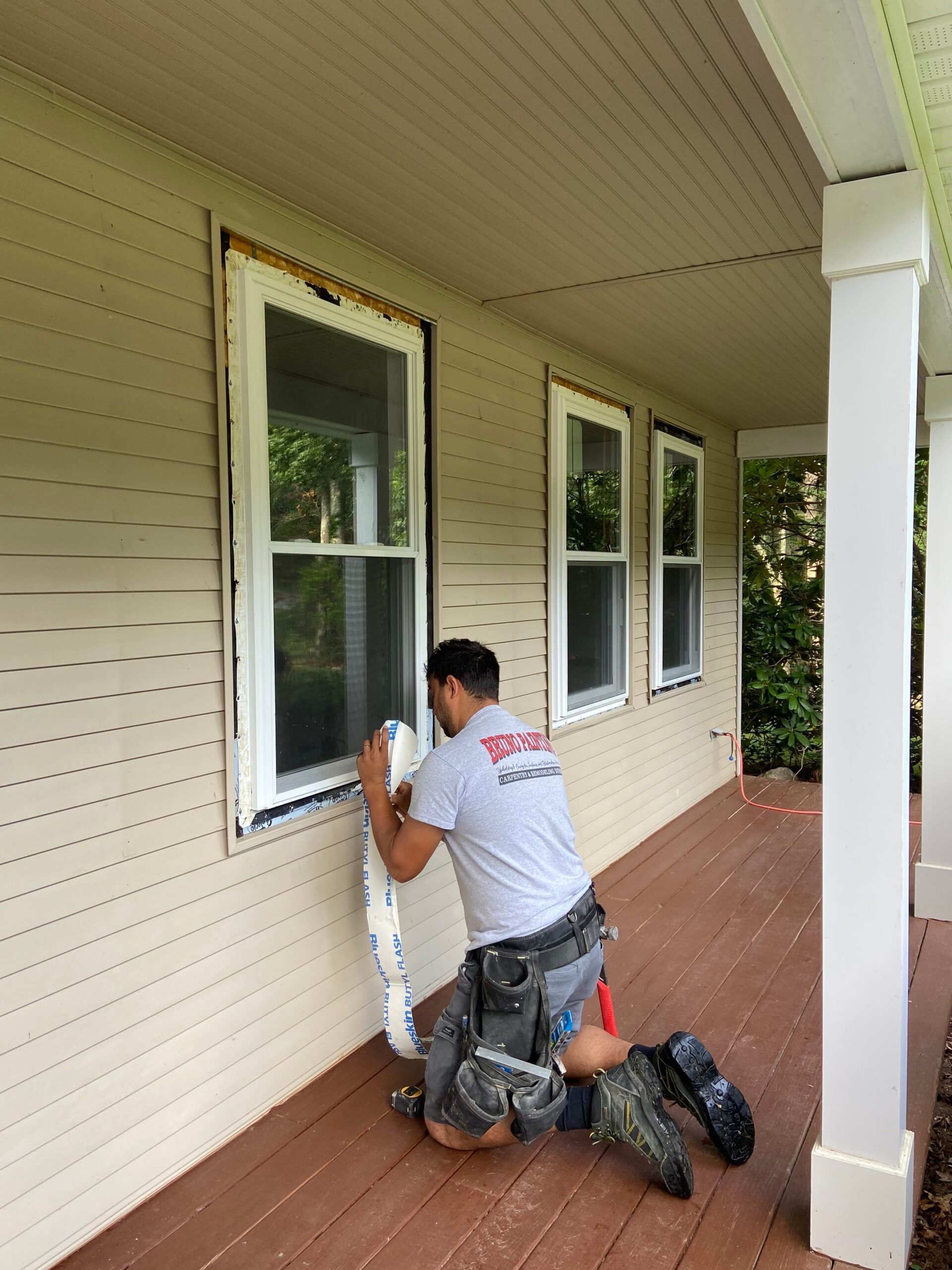 Caulking or Sealing
Caulking and sealing are important to prevent air from escaping, water intrusion, and heat loss. This is most important for areas around pipes and your foundation. Look for areas around windows where the weather meets wood frames to keep moisture and drafts out. Proper seals on doors can also keep heating costs down. A simple inspection for airflow in these areas will let you know if there is an issue that needs to be remediated. 
Siding and Paint
Your home is an investment and it deserves the best protection. Siding and paint on your exterior are great barriers to protect your home. If you notice signs of damage on your exterior paint, then there could be issues with its underlying material or substrate that needs some help in order to stay healthy. Inspecting for signs that current surfaces are no longer protected can reveal a few tell-tale clues: peeling, blistering, or cracks can mean there's an underlying material that needs to be repaired.
Interior Home Maintenance
Once your exterior surfaces are addressed, turning indoors to make sure your home is warm and safe all winter long is of the utmost importance. Here are our top tips to ensure the interior of your home is ready for the winter season.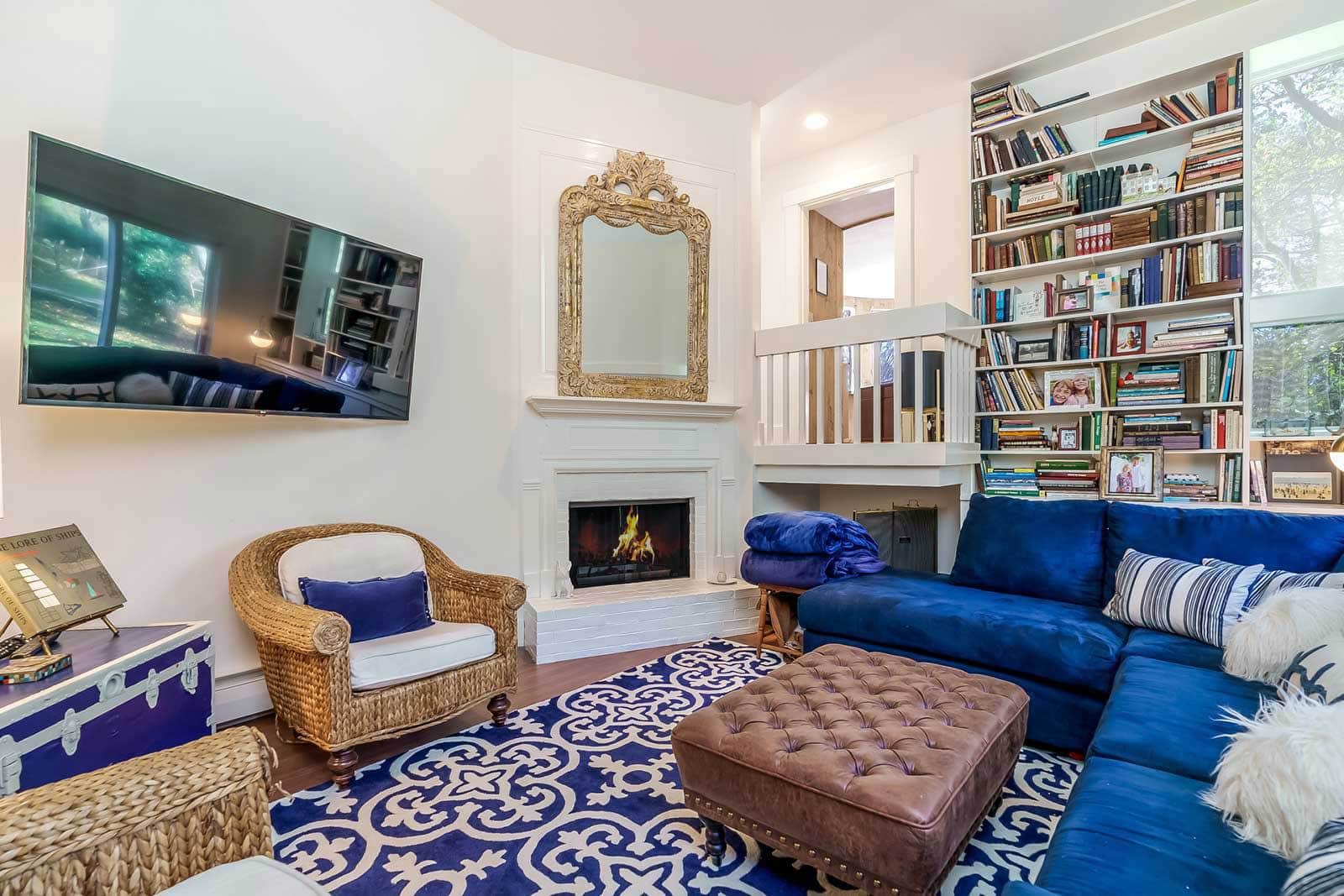 Chimney Cleaning
As the leaves change and fall, it's time to have your chimney cleaned. A clean fireplace can provide you with many cozy nights around the hearth. During cleaning be sure to inspect for cracks or signs of water damage. This will not only help you to protect yourself but also can prevent costly repairs should anything arise later down the road. Depending on your chimney, you should have it professionally swept every 50-70 burns or at least once a year.
Heater Maintenance
The simplest way to help keep your furnace in its optimal state through winter is through regular filter changes. Air quality has always been an important factor in keeping homes safe. By changing your air filters every 3 months, your furnace will continue to provide optimal air quality inside your home, without having any negative impact on performance. Be sure to also turn on your humidifier so that your air isn't overly dry. Cold weather conditions demand more of our furnaces, so having your heater inspected this fall can help avoid breakdowns. 
And the final step to preparing your home for winter is getting an estimate from a contractor if you think any repairs need to be made before winter arrives. This will give you plenty of time and ensure that all necessary repairs are completed in time for colder weather. Make sure they're reputable by checking reviews online or asking friends and family members who they've worked with in the past.
Bruno Painting has worked hard to uphold and care for surfaces and relationships since 2004. Our mission to serve Rhode Island homeowners with our knowledge and expertise is exactly why so many people trust us to help keep their homes safe and warm. If you need help getting your home ready for winter, or you have a painting, carpentry, or remodeling project you're considering, contact us today!