The Winter months are a time to enjoy the beautiful landscape in Portsmouth. From snowy sceneries to picturesque winter landscapes, there is much to appreciate. When pondering what to do this coming winter, consider booking professional carpentry services to upgrade your home and design your space to fit your needs.
Homeowners schedule carpentry services during the off-peak season of winter to secure off-season, oftentimes better, pricing for their projects. This may give customers an opportunity to get their carpentry work done without paying top dollar without compromising on quality. There are many carpentry projects that may be of interest to you to update your home. Homeowners choose many of these projects, not only to increase their enjoyment of their homes but also with the goal of increasing the value of their property.
Kitchen Renovation
Kitchen renovations are a common project among homeowners year-round as it has been proven to provide one of the best returns on investments (ROI). Your kitchen is the heart of your home, so taking care to update and improve your kitchen is a smart choice. Updates like new counters, backsplashes, flooring, and window treatments are all ideal updates to get the "biggest bang for your buck," as well as the highest enjoyment from your kitchen.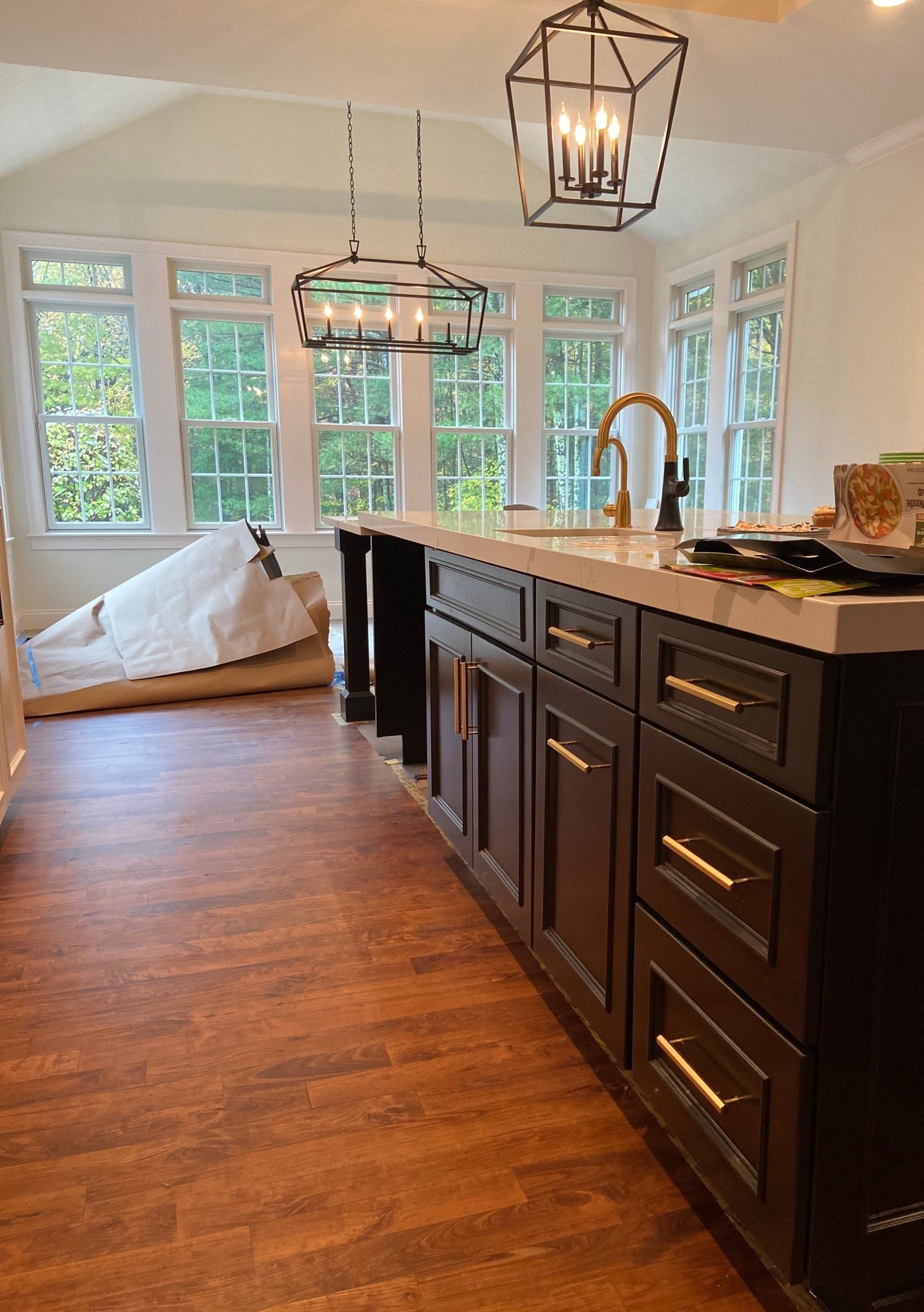 Bathroom Remodel
Bathroom remodeling is something that many homeowners have done over the years in order to add value and convenience to their homes. Second, only to kitchen renovations, bathroom updates are a high ROI for any home. Many choose to update bathrooms that look dated with new flooring, vanities, tubs, and tile which make for a beautiful finish in a space that we spend time in every day.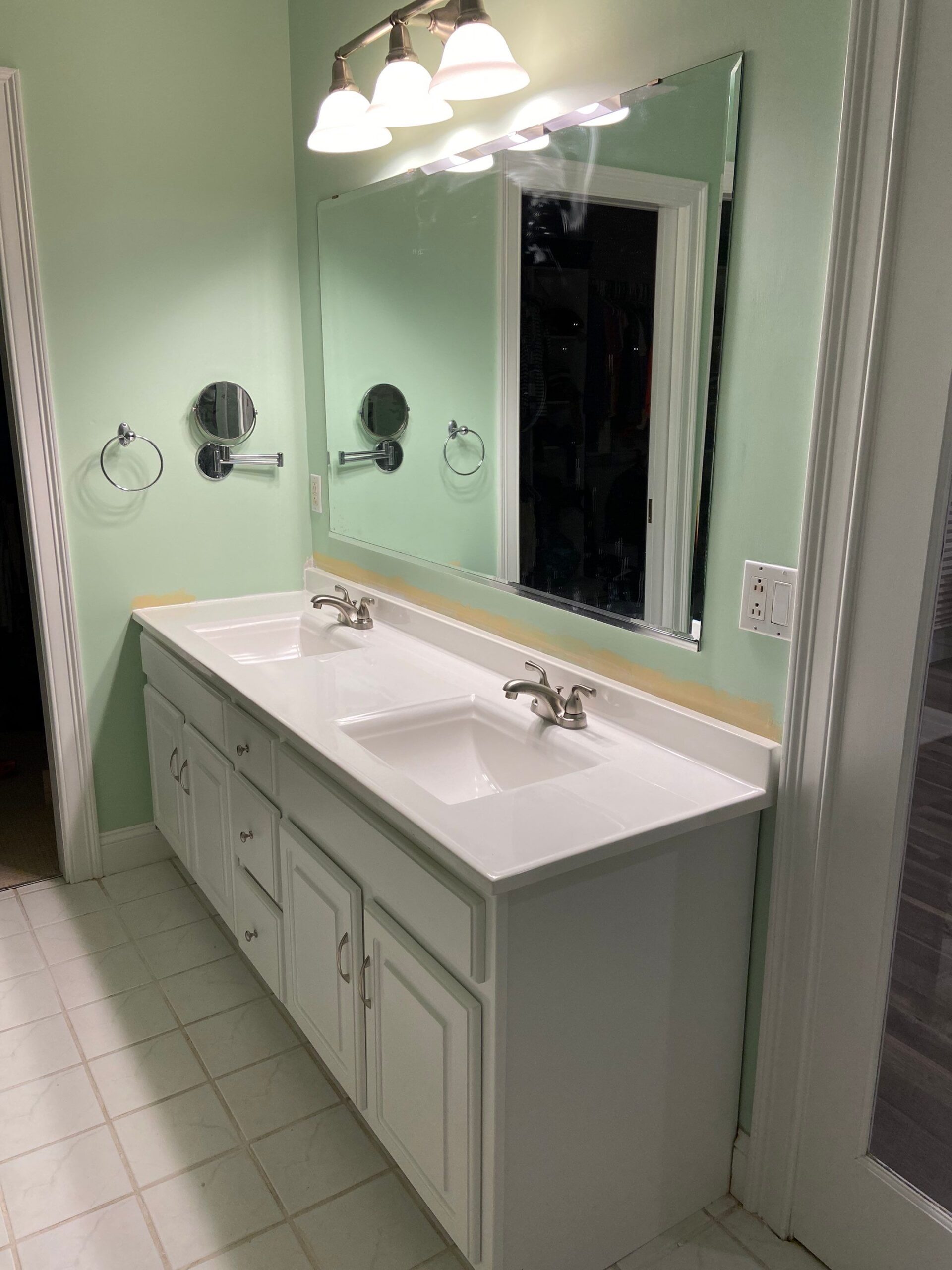 Organization Updates
A well-organized home is one that exudes comfort and a sense of harmony. That is why so many have chosen to focus on areas of their homes that lend to keeping things tidy. With the help of custom closets, built-in shelving, and cabinets any home can feel as if an interior designer has revamped your space.
A closet remodeling project can be done quite easily and will help you stay organized. For smaller spaces, maximizing your storage space is especially important. Built-in shelving both in the bedroom and even in the living room can produce an elevated feel.
One of the easiest parts of home improvement is installing shelving in your closet or pantry. This increases your storage space while keeping your home organized. 
When thinking about organization, you may not think of cabinets immediately but they play a major role in everyday living.  A beautiful finish on kitchen cabinets can make your space feel more open and clean which is always an important factor in organizing your home.
Tiling Projects
One of the less common but equally important home carpentry projects homeowners consider is tiling. From backsplashes to basement and bathroom flooring, tile is a project requiring special skills. That is why professionals take great care and effort to complete them.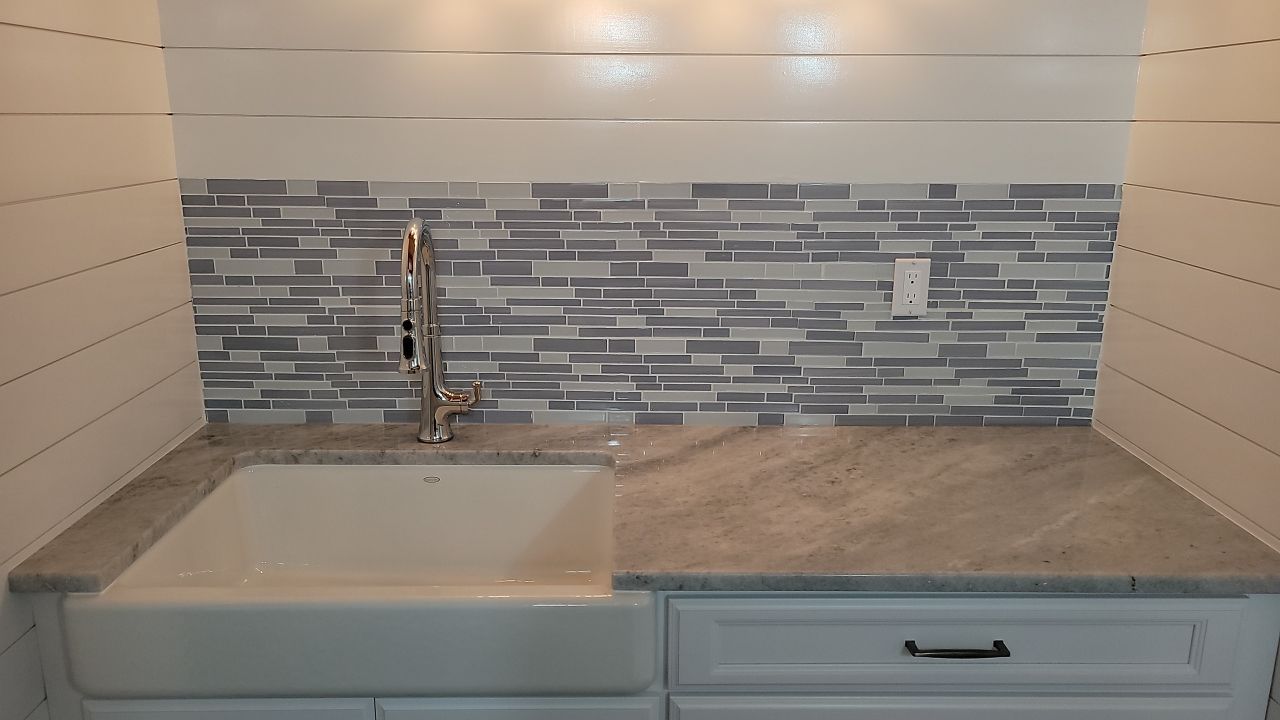 Crown Molding and Wainscoting
When it comes to adding character and elegance to your home, nothing is more elegant than crown molding. While this may look extravagant and luxurious, many skilled carpenters can add this look to your home for a reasonable price. The added beauty and benefits of a finish cannot be understated in how this adds value to your home.
Wainscoting is another classic look you may see in homes in and around Portsmouth. Adding wainscoting to dining rooms and other spaces in your home can positively impact your home's resale value. These aren't very difficult or expensive projects, but when done properly, they can make a dramatic difference.
The winter months provide time for Portsmouth homeowners to make improvements around the home. The first step towards any home interior project is hiring a trusted carpentry service that provides quality work. Hiring a company that offers carpentry along with other services like painting is a smart choice. 
The professional carpenters at Bruno Painting can complete all the services you need. Our team offers comprehensive services like kitchen and bathroom updates, tiling, shelving, and cabinetry. 
The best part of choosing Bruno Painting and Carpentry for your next home project is that you can work with one company to complete your project. We are the best all-in-one carpentry and painting contractor in Rhode Island. If you've been thinking about updating your home, take advantage of the services we offer this winter by scheduling your free consultation today.