Spring is upon us. It represents a time of rebirth and fresh starts. As you make your plans for this season, be sure to include a refresh and reset of your home. Take the opportunity to evaluate the interior and exterior and prepare for the warmer days ahead. The experts at Bruno Painting have created a Spring Home Maintenance Checklist that goes beyond basic spring cleaning, detailing a variety of projects for homeowners. If you find you need a hand, Bruno Painting is here for you every step of the way!
Small Indoor Projects
It's a good idea to take care of your interior projects during the cold and wet weather season. As soon as the weather breaks, many of us who've stayed inside because of the cold may find it difficult to spend time indoors working on and finishing up the projects we started. To ensure your interior projects are completed before the Spring weather arrives, check these small indoor projects to be sure your home's interior is refreshed and ready.
Check Screen Doors and Windows
Inspect your screens to make sure there are no holes or gaps, especially since mosquito season is coming.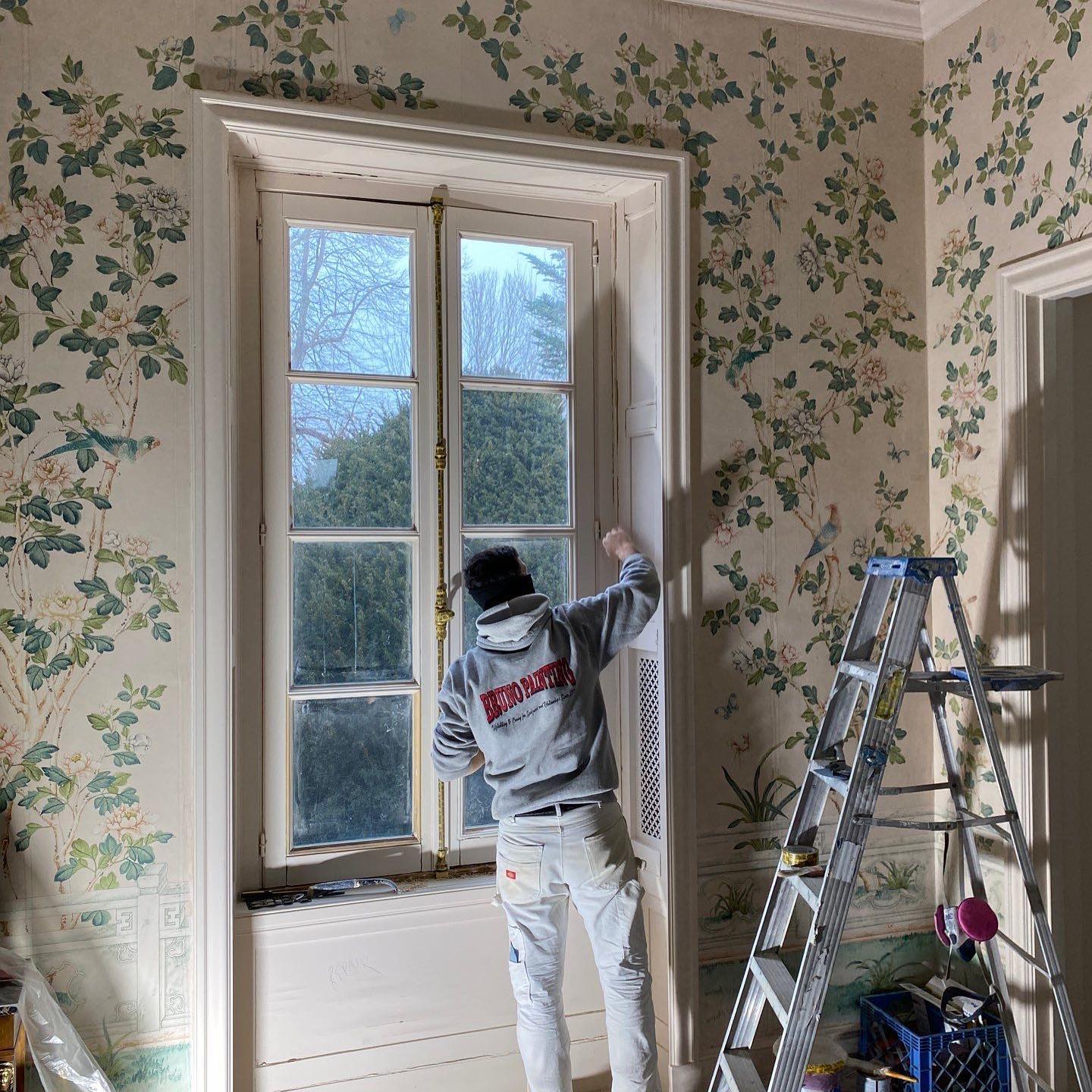 Inspect Caulking Around Windows and Doors
Fluctuations in temperature and exposure to damp, humid air will break caulk down over time. Look for cracks, gaps, or discoloration around all windows and doors. If you're unsure about the condition of the caulk, you can also gently pick at the edge; if it crumbles or easily separates, then the caulk needs to be replaced.
Safety First!
Every season you should test and dust all home safety products, including smoke, gas leak, and carbon monoxide detectors. Be sure you have backup batteries on hand. Nothing is more annoying than a smoke detector whose battery is low and then, not having the ability to change out the old battery right away.
Make sure your fire extinguishers are in good condition and haven't expired. If your extinguisher requires professional inspection or recharge, contact the manufacturer or your local fire department for help.
Medium Indoor Projects
 Check for Leaks
Inspect faucets, under sinks, around dishwashers, and under and around washing machines for standing water or evidence of leaks. Look for discolored pipes, water spots, peeling paint, soft wood, mildew, or mold. Contact a contractor or plumber immediately if you suspect a leak.
Consider Upgrades
Check to make sure lighting, appliances, and other essentials are running effectively. Also, consider conducting an energy audit to evaluate your energy consumption. If replacements are necessary or would cut future utility costs, research the cost-benefit of newer energy-efficient models.
Replace Intake Filters
Plan to replace your central air filters every three months. New, unobstructed filters ensure your system is both running efficiently and pumping in cool, clean air.
Large Indoor Projects
Interior Painting
After spending winter inside, staring at the same walls, you may decide it's time for an update. Check out our blog for some inspiration for your next painting or carpentry update.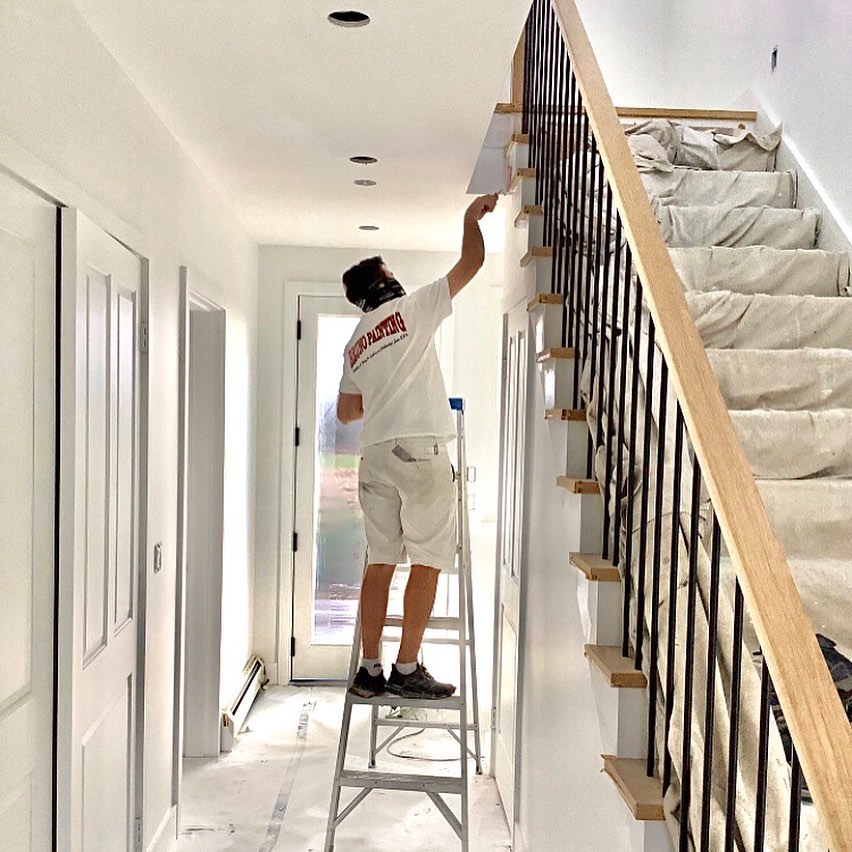 Check for Evidence of Termites
Termites are typically a nuisance between March and June. If you notice a large number of winged insects flying out of one location this spring, it's time to call pest control experts. After the infestation is addressed, look for a contractor to replace the rotten wood and prevent future problems.
Small Outdoor Projects
As the weather breaks, there are several outdoor inspections you'll want to make to ensure your home is in the best condition possible.
Inspect Roof
While inspecting a roof sounds like a task requiring a roofer, an initial roof inspection can be done relatively easily – no ladders required. Simply use binoculars or take a photo on a smartphone and zoom in to inspect your roof. You want to make sure there is no damage to your shingles, chimney, or vents. Take note of any debris or grime left over from the winter and contact us to wash your roof if needed.
Clean Outdoor AC Units 
Winter weather and disuse can lead to a buildup of dirt and debris on and around outdoor AC units. Make sure all sides of your unit are clear and free of debris or landscaping that might inhibit sufficient airflow. Use a broom or brush and a hose to clear accumulated dirt on the grates. 
Medium Outdoor Projects
Clean Gutters and Downspouts
Clogged gutters and downspouts can lead to rot, which can further snowball into multiple problems including bug infestations and rotten wood trim. Check this project off your list as quickly as possible to prevent problems from fall buildup and to prepare for spring rains.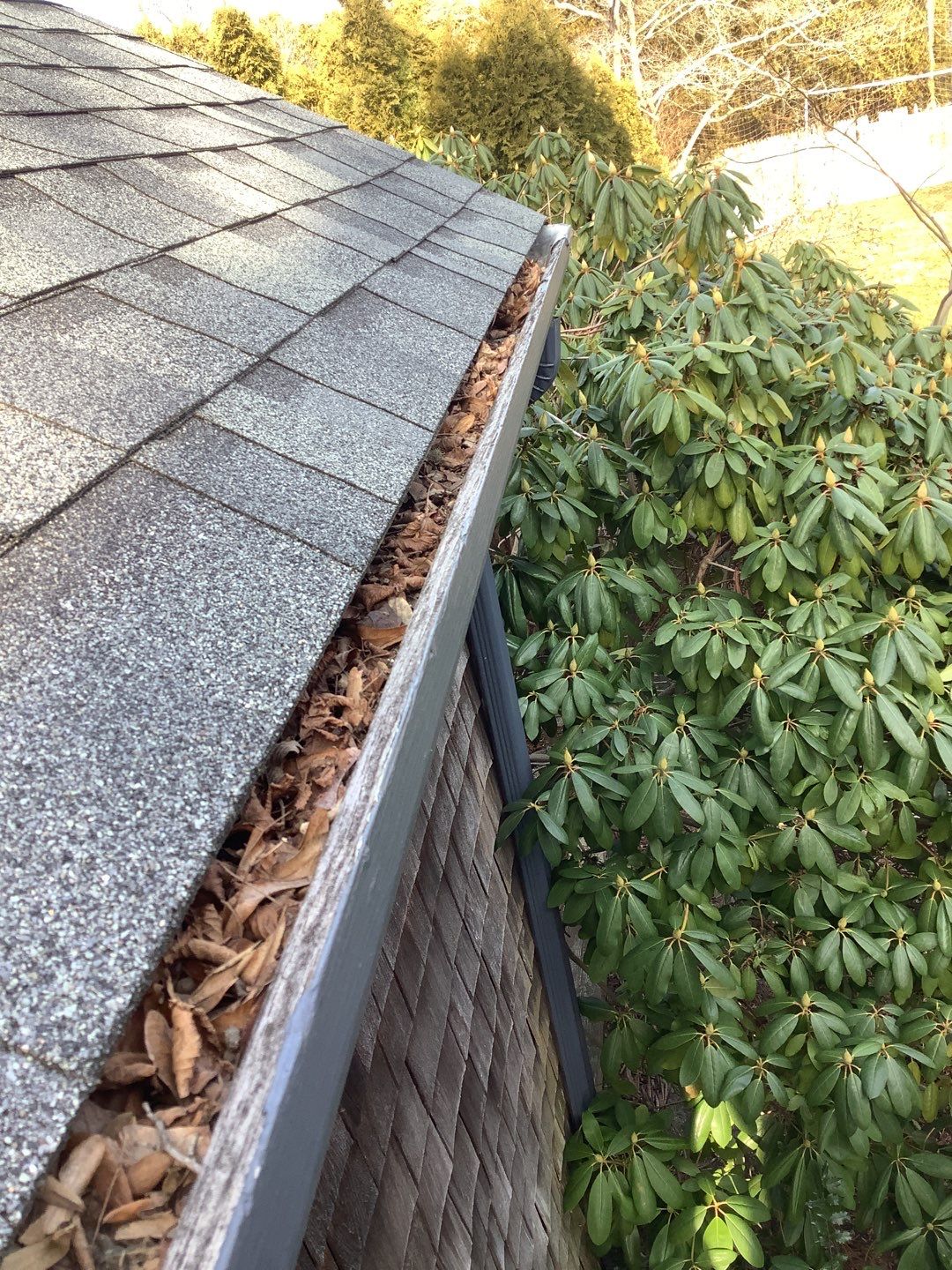 Reseal Exterior Woodwork 
Utilize warmer spring days to reseal exterior wood such as fences, decks, and railing. Resealing every year or two will help your outdoor structures last longer and look better.
Large Outdoor Projects 
Exterior Painting
Winter is a great time to plan and Spring is a great time to schedule exterior painting projects. The fresh colors of Spring offer great inspiration for a new exterior color. Consider scheduling the painting projects for your Spring home maintenance checklist with your local residential painter now to beat the impending warm-weather rush.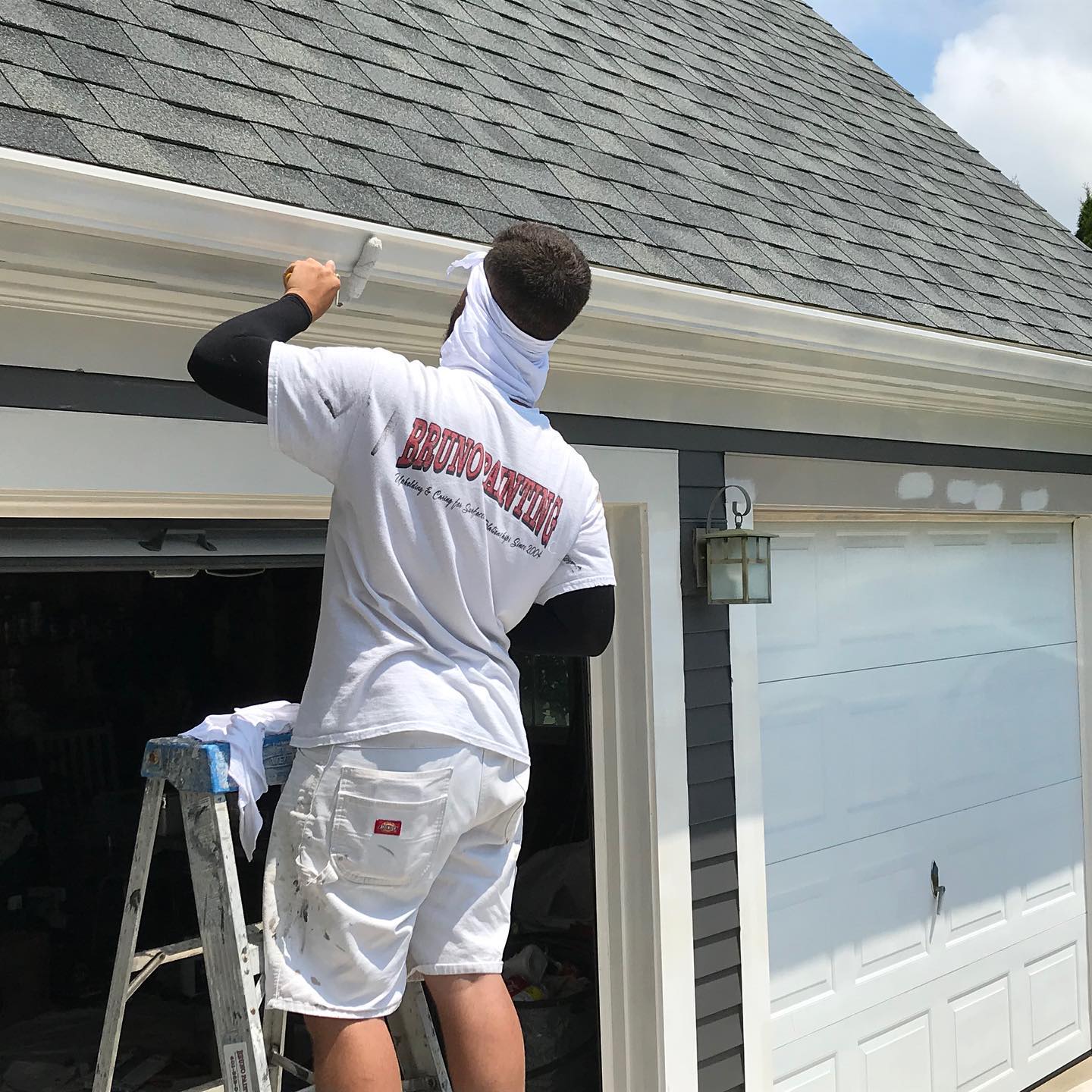 Pressure Wash
After harsh winter weather, your patios, decks, driveways, walkways, outdoor furniture, and siding could all use a thorough cleaning. While your home is getting pressure washed, make note of any irregularities and address problems or damages before they grow.
Inspect Deck
Check decks and wooden walkways for loose nails, rotten boards, discoloration, and buildup of debris between boards. Routine care will extend both the life and beauty of big-ticket items like a deck. Simple care like hammering down loose nails or sweeping in between boards, up to larger tasks, such as replacing individual planks, can significantly increase a deck's longevity.
Finally coming out of our winter hibernation can feel exciting, but that initial enthusiasm may wane when we start going over our spring to-do list. While a homeowner's top priority is providing regular maintenance and care for their home, remember that you don't have to do it alone. If your schedule is already full or you feel a project is beyond your ability, don't hesitate to reach out to us. We have expert designers, carpenters, and painters on staff to help you with all of your needs for your Spring home maintenance checklist.
At Bruno Painting our mission is "Upholding and Caring for Surfaces and Relationships." Whether you need a team of excellent  painters or expert carpenters, we are ready to help you with all your home's maintenance and updating needs!