Choosing a paint color can be a complicated process. It's easy to get overwhelmed by all the different options and colors available at your local home improvement store. It seems as if every brand has shades and hues that are just slightly different than the next. Here to help make the color choice a little easier are these simple steps from the experts at Bruno Painting. 
We'll show you how paint color can change your mood as well as providing some tips on how to choose the right one for your home. Plus, find out how to use paint colors effectively throughout your house so that every room is not just aesthetically pleasing but also filled with the energy you want.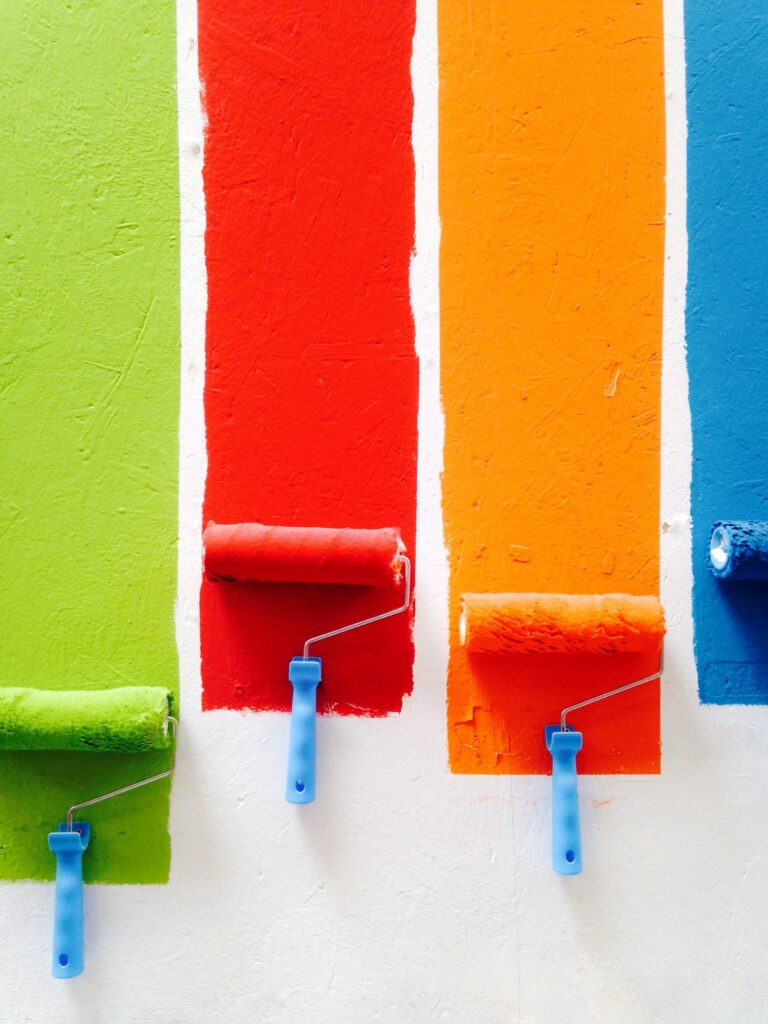 Science behind color
It is no secret that many Rhode Islanders have been spending more time at home creating the perfect spaces that emote feelings of calm, happiness, or whatever it is you want to feel in your home. From decor to lighting to wall paint, how a room is colored and designed will have an impact on how you feel.
Psychologists have confirmed this theory that color affects not just your mood, but how your mind and body will respond to its surroundings. Choosing different colors for the different rooms of your home can boost creativity and productivity, encourage calm and tranquility, and even energize and uplift your mood. There is no wrong choice when it comes to color choice because it all depends on how you want yourself and others to feel when you are in your home. The question you need to ask yourself is 'how do you want to feel in your space?' 
To Feel Vibrant and Bold
For homes that feel full of life and excitement choosing red tones can be the perfect match. Red is a bold, vibrant color that excites and stimulates the body, which is why it is typically found in the kitchen and even in workout rooms.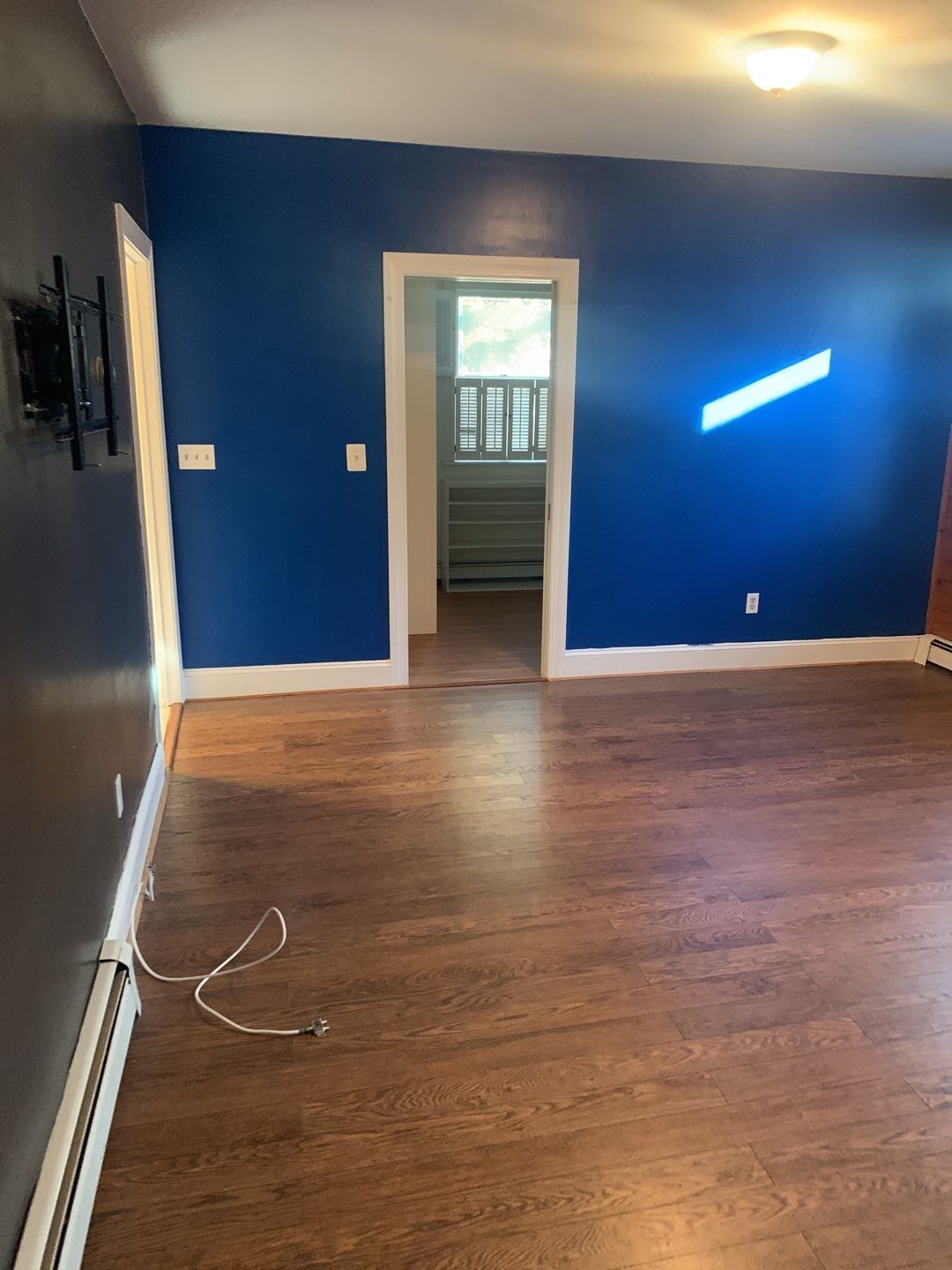 To Feel Soothed or Calm
Evoking a soothing, calming feel in certain spaces can help make your home a welcoming retreat. Since some spaces work well when they feel safe and welcoming, like a bedroom or a reading nook, use colors in those spots that help create that sense of peace. 
Green, blue, and certain pink tones can help create this balance of tranquility and a soothing feel. These colors can be incorporated into bedrooms, bathrooms, or any space you'd like to have a peaceful, Zen-like feeling.
To Feel Creative, Energized, and Productive
For a burst of creativity and to feel inspired, orange may be a great option. Representing feelings of happiness and innovation, orange is a striking color that can wake up your senses and help you tackle any task. 
Similarly, yellows can stimulate the mind and even improve metabolism. A bright yellow can excite the senses, making us feel awake and ready to seize the day. These colors do best in home offices and children's playrooms.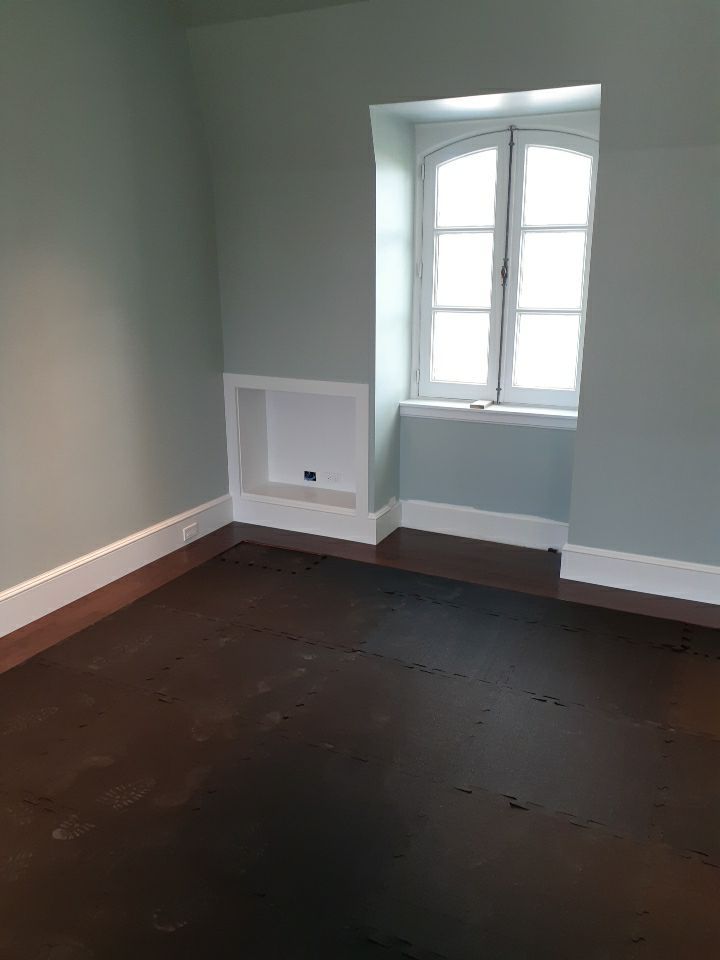 To Feel Emotion
Some spaces need a little drama. For areas that you want to evoke a deeper emotion or a sea of relaxation, blues and purples may be a good choice. Blue is a versatile color that is found in almost every home in the U.S. It has proven to help with concentration and even lower heart rates because of its calming effects. Purples can also encourage a relaxed atmosphere, but also lends to a more dramatic flair which can be an impressive and unique approach. Use these colors in family rooms, home theaters, or dining rooms to add flair and intensity.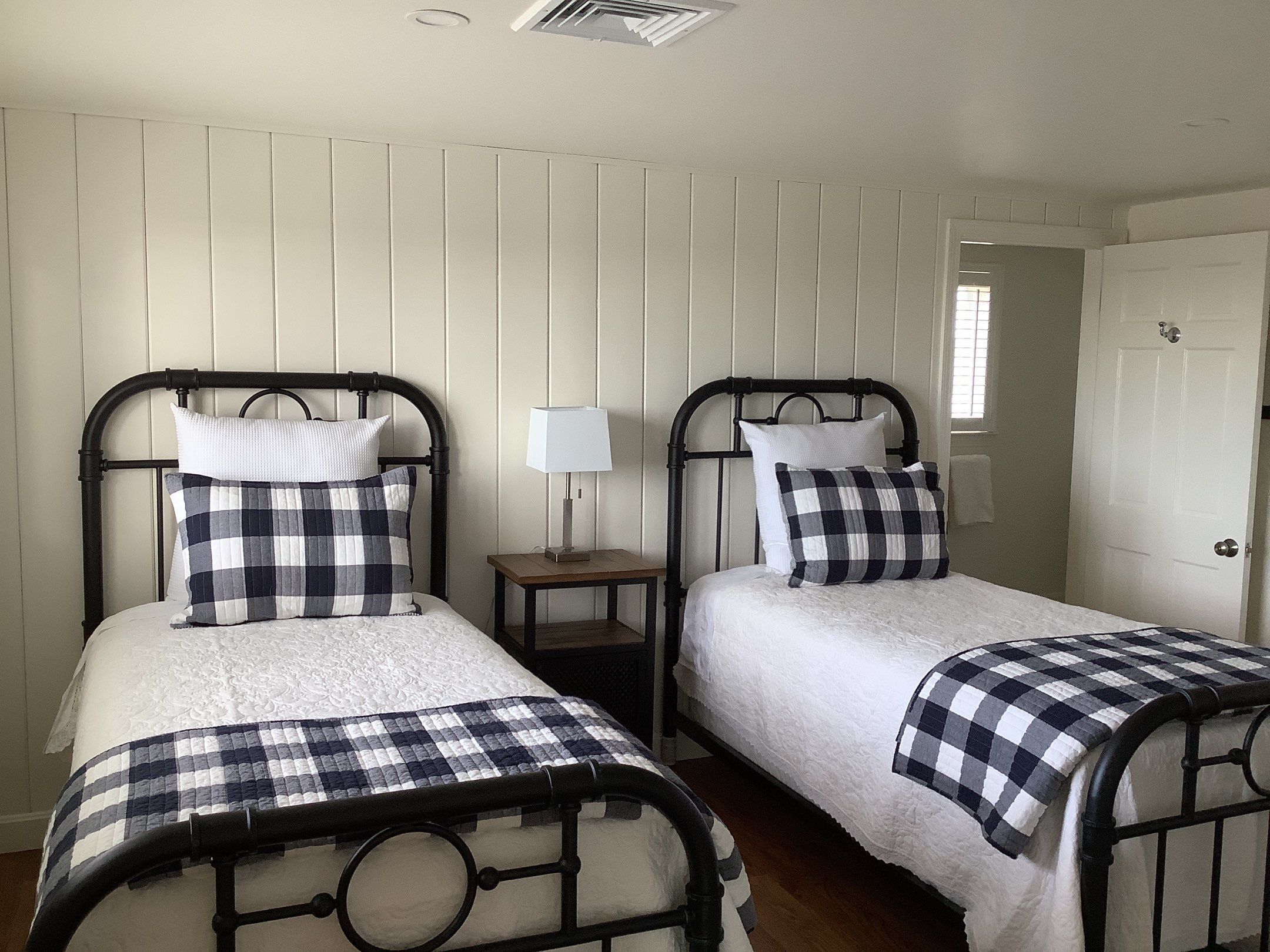 To Feel Grounded or Sophisticated
For a more modern, elegant feel in your home, neutrals are the perfect touch. If you desire to feel more down-to-earth, non-muddy browns and taupes are a good choice. Taupe brings about a sense of stability that can be both comforting and calming. 
For a hint of elegance or sophistication, greys and blacks can achieve this feeling. The colors create a sleek and edgy feel to a space and can promote a sense of power and strength, in a slightly stronger way than taupe hues. Using these colors in living rooms, kitchens, bathrooms, and even bedrooms to evoke a depth of emotion.
If you are looking for a way to update brighten your home, paint color could be the answer. While everyone responds to colors differently, paint can change the mood of any room and increase its energy levels. As personal preferences go, color choice can be just as unique as you are. Individualize your home in a way that you will enjoy it the most.
Since 2004, Bruno Painting's mission has been and remains the same … to uphold and care for surfaces and relationships. We follow this mission every day in working and serving the communities of Rhode Island. To schedule a free estimate and talk about color choice, contact us today!
Interior painting is one of the easiest, least expensive ways to improve and revitalize your home. Finding the right color combinations will, not only tie a room together, but most importantly will make your entire house tell a visual story as you and your house guests move from one room to the next.
Starting this colorful storyline can be a challenge but thankfully the masterful color experts at Benjamin Moore and Sherwin-Williams have recommended color palettes for each room of your home. The question is, "Are certain interior paint colors better for specific rooms?"
Our answer to that question is, yes, "Specific colors in different rooms serve different purposes and can even alter your mood and how you feel while in the room." There's that, but of course, there's a lot more to color theory and how different colors impact the way you feel in each room in your house. Here are a few tips as well as suggestions to consider when selecting the best interior paint colors for each room in your house, as you plan out your interior paint project.
Bedroom
Most people desire their bedroom to be a relaxing, calming space. As a sanctuary of sorts, your bedroom should feel like a safe haven where your cares and stress melt away. To create this harmonious and calming effect, muted blues and muted greens both work well. Rosemary Green - SW 6187 from Sherwin-Williams, for example, elevates any space while bringing a tranquil feeling.
Kitchen
The kitchen is the lifeline in every home. The kitchen is the heartbeat that brings life to every other aspect of your home. Choosing an interior paint color that expresses your family's heart is an incredible way to bring an emotional connection from you to your home to your family and guests. A pure and crisp look to a kitchen with a subtle addition of color like Hawthorne Yellow from Benjamin Moore can radiate that feeling of life and warmth to the rest of your home.
Living Room
There is a great amount of flexibility in color choice for your living room because it can and should be an expression of what you want it to be. For the idealist or optimist, bringing light and hope to a room can easily be accomplished through color. This Cloud White and Pale Oak, both from Benjamin Moore, bring a sense of optimism into your home.
If a bolder, more grounded feeling is what you desire for your living room, consider a deep green. Cape Verde - SW 6482 from Sherwin-Williams promotes a peaceful and harmonious balance to any space.

Children's rooms
Children also need a space to feel safe and their bedrooms are the place for them to unwind after a busy day. For a calming yet bright approach, try Oxford Gray from Benjamin Moore which actually gives the room a cool, blue feel. If your child's space is small, consider an accent wall matched with a light neutral or white.
Foyer
As the first place you and your guests see upon entering your home, it is important to set the tone with just the right foyer color. Many of our clients ask, "What's the best color for the foyer? A dark, dramatic color or a light and bright color?" Our answer … "The color choice for your foyer depends somewhat on the size of your foyer area, how open it is, how much natural light it gets, and how it's connected to other walls without a room break." Your foyer color choice can be difficult if all your space is open. Even if there's a corner break, you must consider the nearby colors and hues to be sure the flow of the foyer is harmonious with the nearby spaces.
Cyberspace - SW 7076 by Sherwin-Williams can boldly make a statement to your guests unlike any other.
Bathrooms
Smaller spaces such as bathrooms can be overlooked when it comes to interior painting updates. Instead of a remodel with a new vanity or tiling which can become expensive, an update to your bathroom's paint can do the trick in transforming the space. A green hue like Prescott Green from Benjamin Moore is great in this space, where the serene feeling from the color can make you feel like you're at the spa.
Powder Room
The best part of having a powder room is that you can express yourself in ways that you may not be able to in other rooms in your home. Maximizing these small spaces as a statement piece with a bold color can pack a punch and bring that wow factor.
Alexandrite - SW 0060 from Sherwin Williams is just one of many interior paint colors that shows how to pull off this beautiful bold approach.
Bruno Painting has been serving homeowners in Rhode Island, in the Newport area and beyond, since 2004. Our mission has always been Upholding and Caring for Surfaces and Relationships. We take great pride in the work we do for homeowners and area excited to help you with the process of choosing the right colors for your home. Reach out to schedule your interior painting estimate!