Preparing a home for interior painting is one of, if not the most crucial step in the painting process. If an area or surface is not properly prepared before painting, it can add much more work and time for cleanup. It can also mean that the new paint job won't not last as long as it should. These are the common steps that professional painters go through for interior painting preparation, and why they are so important.
Scrape Flaked Paint or Debris Off the Walls
Scraping the walls is the first step in preparing your interior for painting. This makes sure that there are no surfaces that would be rough or cause the new paint to not adhere properly. This can be old, flaking paint, dirty areas with grime build up, or simply uneven surfaces.
If your walls have texture on them, professional painters might scrape this off too. Removing texture allows for a smoother painting surface and ensures a higher quality finish. It's possible that a textured surface won't allow the paint to adhere as well as it should and might mean another repaint would be needed sooner than it should be. The same principle applies to wallpaper. Painting over wallpaper is always a bad idea. If the wallpaper starts to peel, there goes the new paint too! Removing wallpaper to make way for the new paint is always the best option.
Fill Nail Holes and Grooves
Filling holes and cracks is another important part of the painting preparation process. If these holes and gaps are not filled, the paint will simply sink into the holes. Using spackle or drywall compound is an easy way to cover up those spots to prepare them to be painted. Once the spackle or drywall compound is applied and the area is repainted, it will be as if there was never a hole there.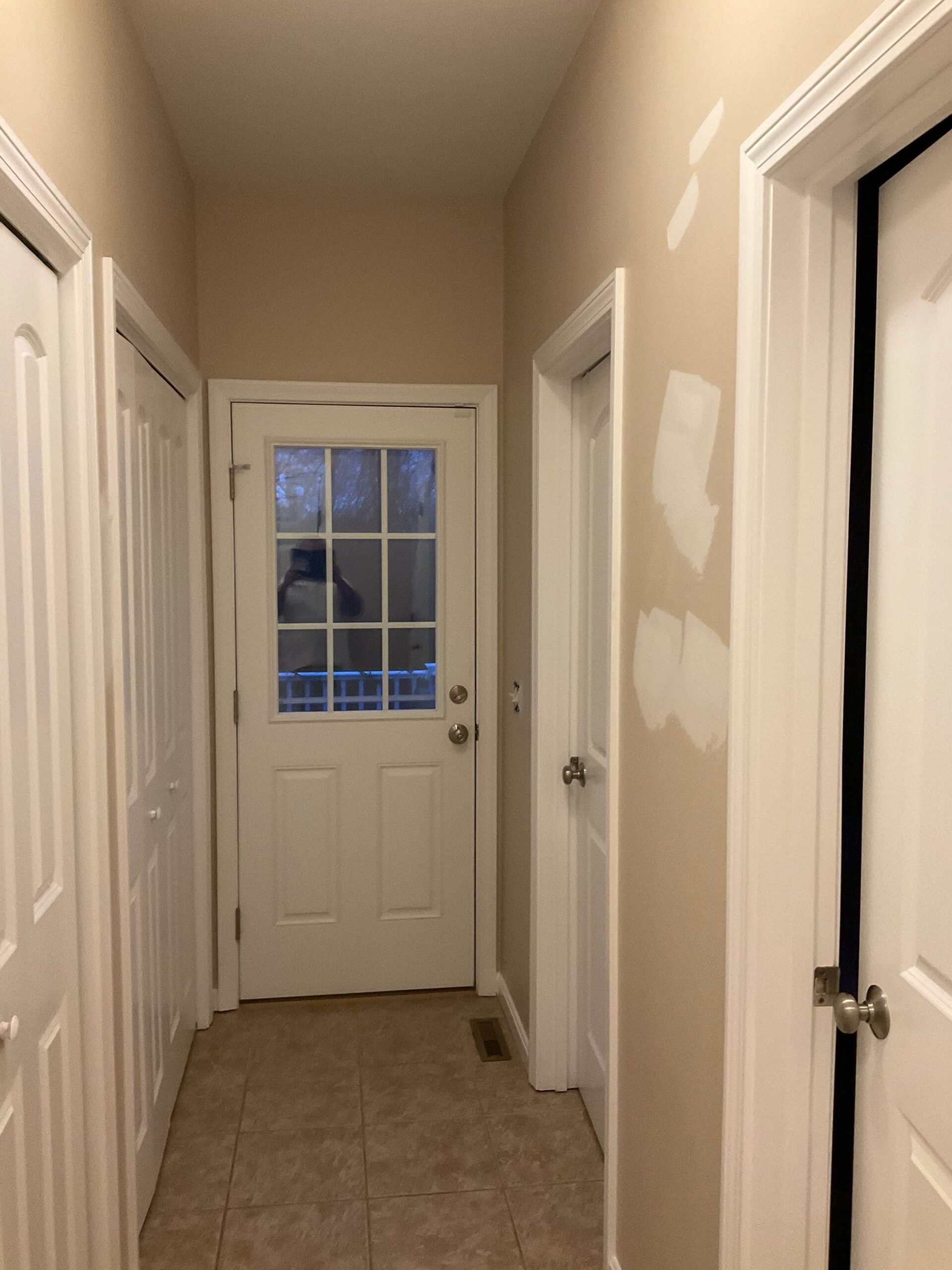 Sand the Walls
The next step is to sand your walls, if needed. Sanding walls before painting does even more to make a surface optimal for painting. Sanding makes the area as smooth as possible, which will ensure the surface is even and the final project will look as high quality as possible.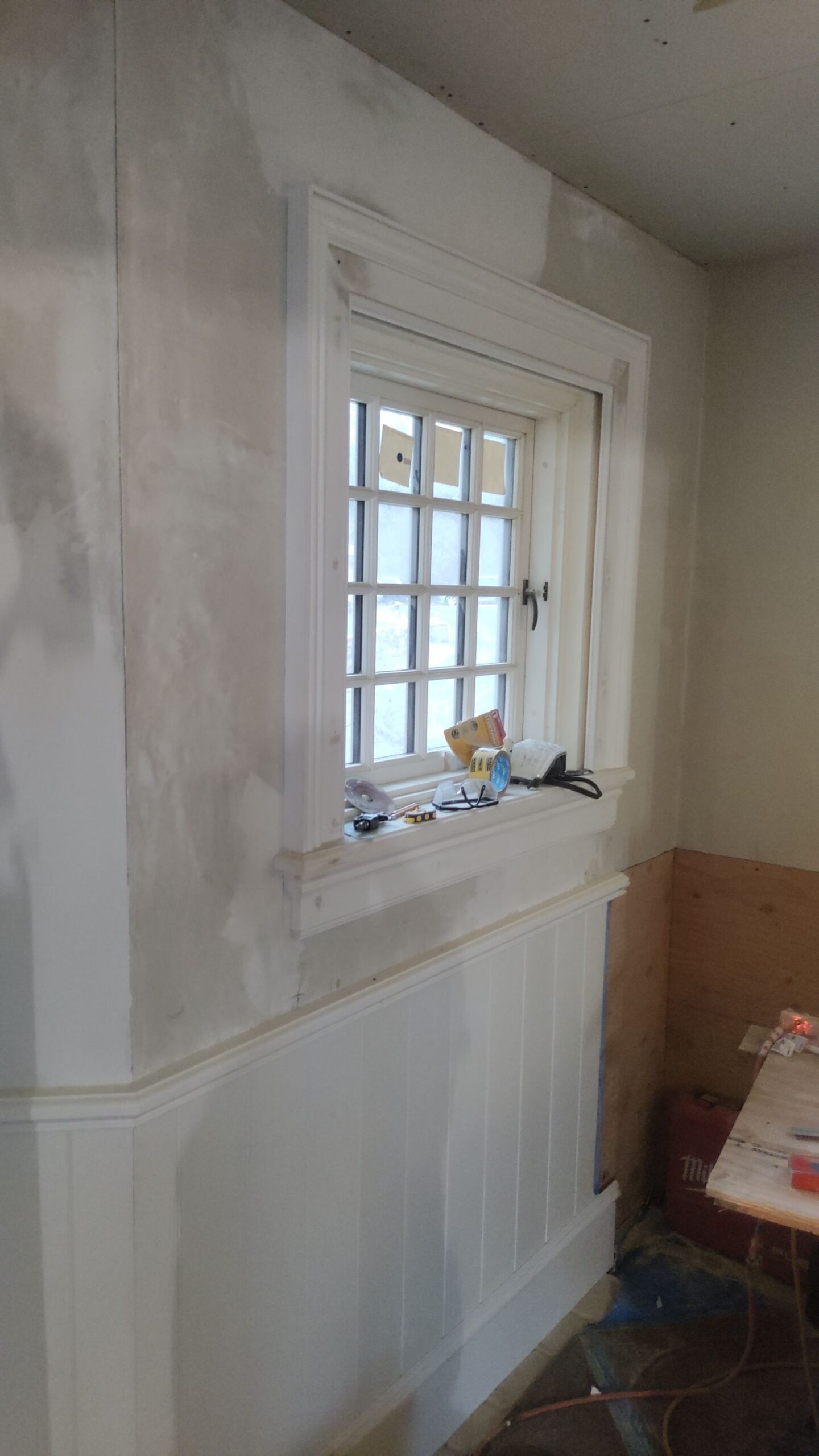 Clean the Walls
We don't always think our walls need to be cleaned, but they do! This is especially true if they're going to be repainted. Even if you aren't having your walls scraped or sanded, cleaning the walls is a necessary step and a simple way to ensure the new finish has a higher quality look. If dirt or grime is painted over, that can show through the fresh coat and look subpar. Cleaning the walls well makes sure this doesn't happen.
Cover Stains
If your walls show major stains of any kind, you can apply a special type of primer to those areas. The purpose of stain-covering primer is to prevent stains from bleeding through the paint. This typically depends on the color of paint that will be used. If the color is lighter than your current one, you will need some assistance in covering the stains. If the color is darker than your current one, you may not need a stain-covering primer since the new darker hue can cover them. White is a trending color at the moment, and would certainly require some prep work on any existing stains that will be under the new coat of paint.
Tape the Trim and Remove Outlet Covers
Finally, apply painter's tape to all the trim in the room to protect it. Remove the outlet covers and set them aside to reuse them when the project is completed. Taping aids in keeping paint off of trim, baseboards, outlet covers, and anywhere else you don't want paint. This final step also saves cleanup time if paint were to spill onto these areas. Additionally, furniture should be moved to the center of the room, and drop cloths should be put on the floor and any furniture for protection.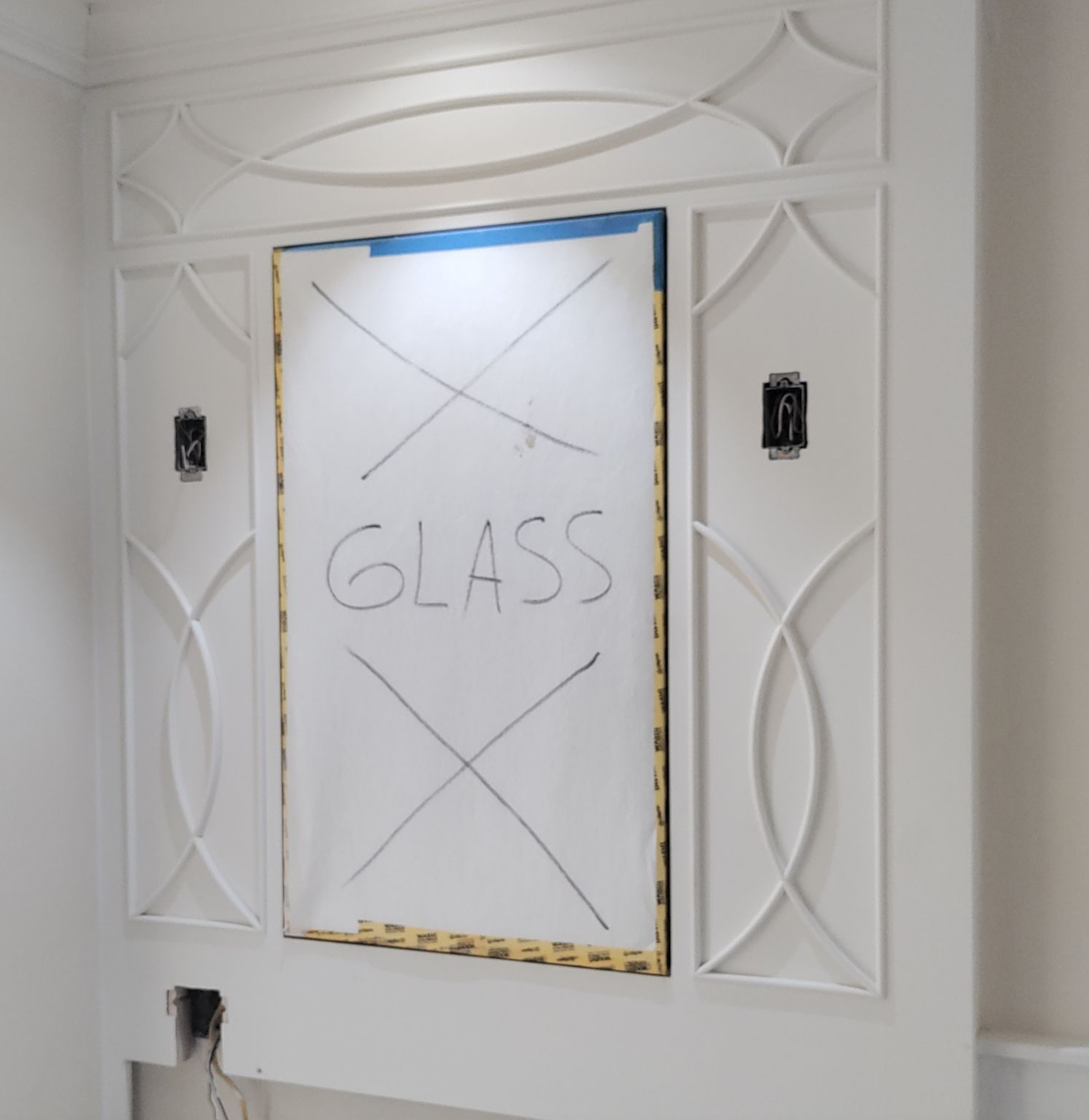 For an interior painting job, surface preparation can make it or break it. Making sure your interior painting preparation is done properly makes your invested time and money worth it and will help your paint job will last as long as it's supposed to. Skimping out on it because you don't have the time or because it's cheaper not to do it will cause you more problems in the long run. Buying the most expensive paint and using the newest techniques can't save you from necessary but skipped surface preparation.
Reach out to Bruno Painting today for your interior painting and carpentry work in Newport, Portsmouth, and all Rhode Island areas. Our mission since 2004 is Upholding and Caring for Surfaces and Relationships. We'd love to welcome you to our customer family. We look forward to serving you!