At Bruno Painting and Carpentry, we're proud to have expanded our services beyond painting to handle all your carpentry. We offer a wide variety of projects, that vary in size and scope. We can easily tackle some projects in just a day with our Carpenter or Handyman for a Day service, while others will take longer if it is a larger project. Here are the most popular exterior carpentry projects that can beautify your home and how long you can expect them to take.
Exterior Carpentry Projects that can be Done in a Day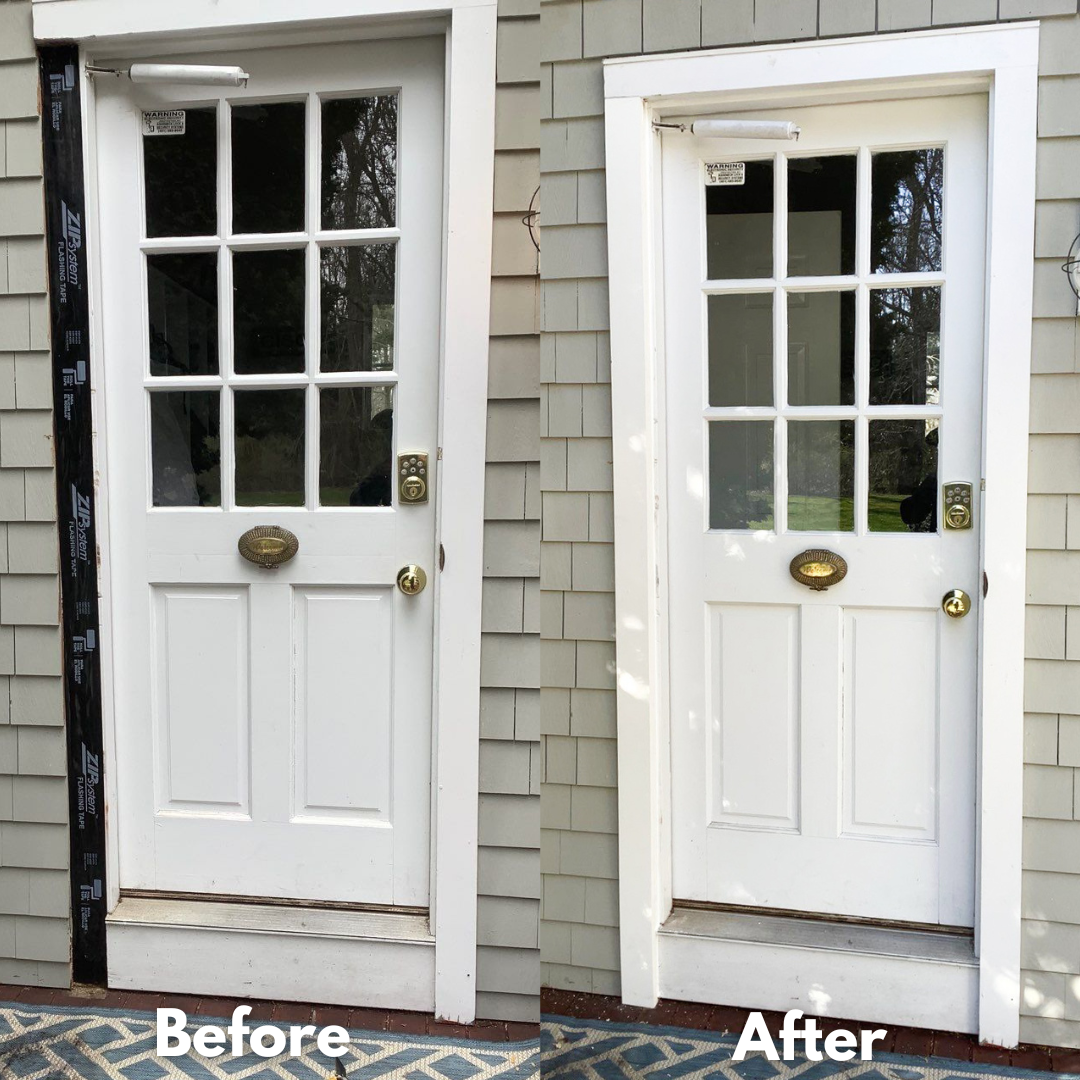 Small Repairs
Weather in Rhode Island can be rough, especially in the Winter and Spring. Weather patterns such as snowstorms, heavy rains, and wind can all do damage to your deck, roof, siding, and other parts of your home leaving you to repair them. Minor repair work might not be overly intricate or complicated but repairing damage sooner rather than later is essential to the longevity of your home.
Trim Work
The trim on your home's exterior is probably not something you think about all the time, but it can add a lot of dimension to the overall look of your house. Making sure the quality of the trim is high, and any needed repairs are handled regularly is essential to maintaining a beautiful exterior.
Carpenter or Handyman for a Day
Small repairs and trim work are simpler than the projects we have listed below. They can be handled in a shorter amount of time than other exterior projects. Our Carpenter or Handyman for a Day service is perfect for anyone who needs these smaller updates or work done for their home.
Exterior Carpentry Projects that can be Done in a Week

Wood Rot Replacement
Wood rot can greatly affect your home's curb appeal and its structural integrity. Not only is it an eyesore, but if wood rot is left untreated, it can spread and cause even more damage to your home. Before you paint the exterior of your home, the rotted pieces of wood will need to be repaired or, in some cases, replaced.
How do you know if you have wood rot? Look for pieces of wood that seem spongy or soft. They are at the beginning or intermediate stages of rot. Other signs of wood rot include paint chipping, paint peeling, wood splintering, or discoloration.  If you think your home may have wood rot, contact a professional as soon as you can to remedy these areas to protect your home from further damage.
Window and Door Replacement
You may not commonly think about your windows and exterior doors needing to be replaced, but there will come a time when they do! Usually, your windows need to be replaced between 15-30 years and your doors should be refinished after 5-10 years. If your home is not brand new and you're not the first owner, these might be aspects you need to consider since these elements might need maintenance or replacement.
Another reason to replace your windows or doors is if you want to upgrade them. Having double-paned windows is important for protection and keeping your home insulated. Additionally, you may want a heavier exterior door front or back door for protection or a new door for a different look.
Exterior Carpentry Projects that can be Done in a Month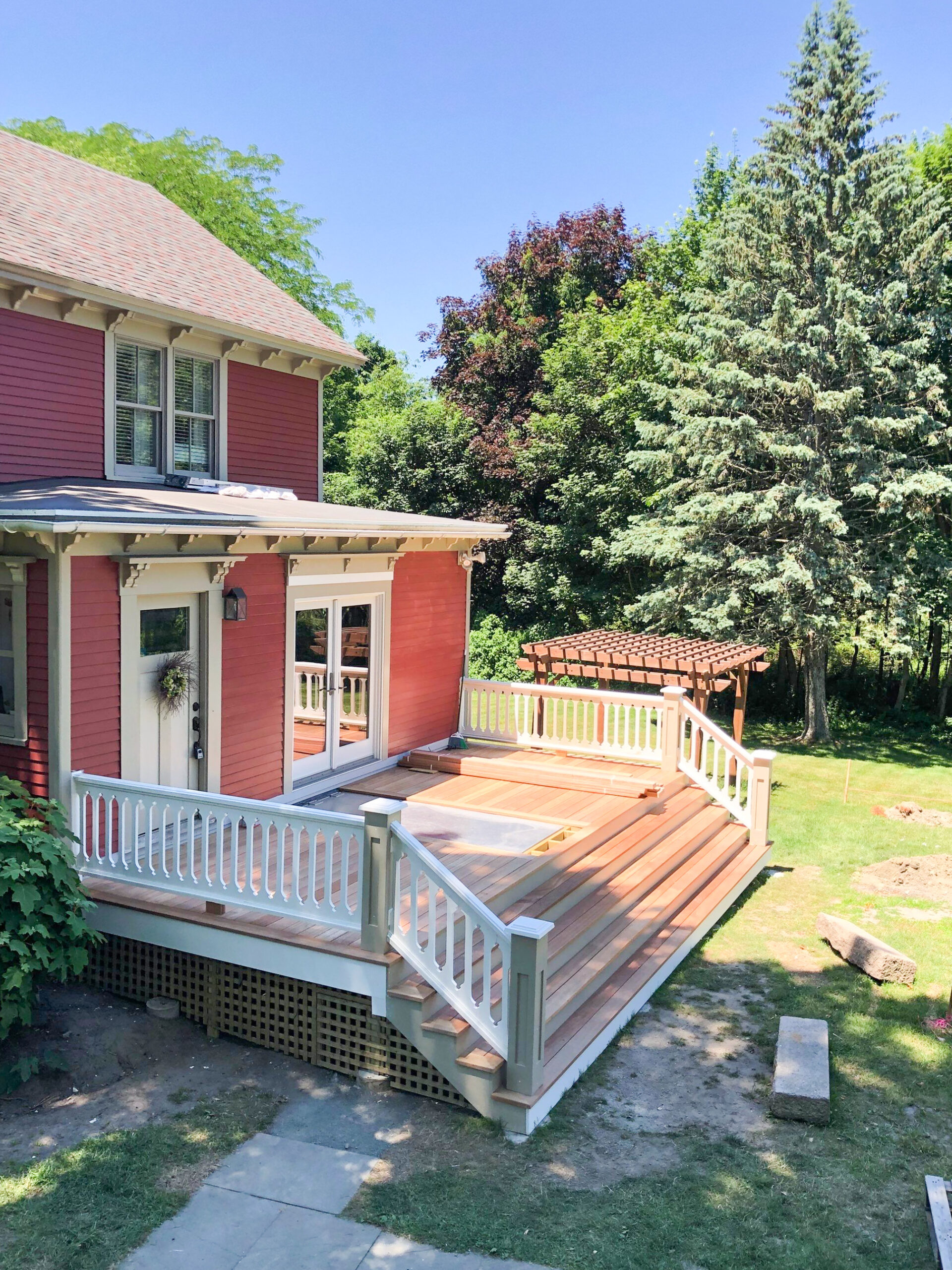 New Deck
If you're looking for a way to add extra living space to your home, a great option is a new deck or patio. When choosing materials for your deck or patio, choose something that compliments the style of your home and will hold up over time. You can also add some accent colors to add personality!
Siding (Replacement or Otherwise)
Siding is one of the most important layers of protection for your home. Reshingling or replacing siding that has signs of wear and tear can prevent larger issues, such as wood rot or mold. Preventing these common issues is important and finding a contractor who can replace your siding, as well as make any further adjustments to your exterior, is an essential step to prevent any future damage.
If you are interested in changing the look of your home, try one of the above exterior carpentry projects! We cover everything from basic structural repairs to intricate finish work. Our talented carpenters receive ongoing training and bring care and expertise to every project. They will listen to your needs and thoroughly inspect your current carpentry work so that when the job looks as good as new.
To learn more about our talented carpenters and how our carpentry services will work for your Rhode Island home, visit our project process page. If your home's woodwork needs some vital repairs or if you're beginning a larger home improvement journey that requires carpentry, start by scheduling an estimate!