Summer is here on the classic coast and with it comes enjoying the outdoor areas of your home. The summer season is also the best time to make some exterior updates to your home.
Exterior updates are a great way to boost your curb appeal, protect your home and add value to your investment. Regularly inspecting and updating your home's exterior will help to identify any potential problems.
Whether you're looking to add some curb appeal or just want to make your home more enjoyable, there are easy ways to make home exterior updates for summer. Here are some great ideas for giving your home a summer makeover.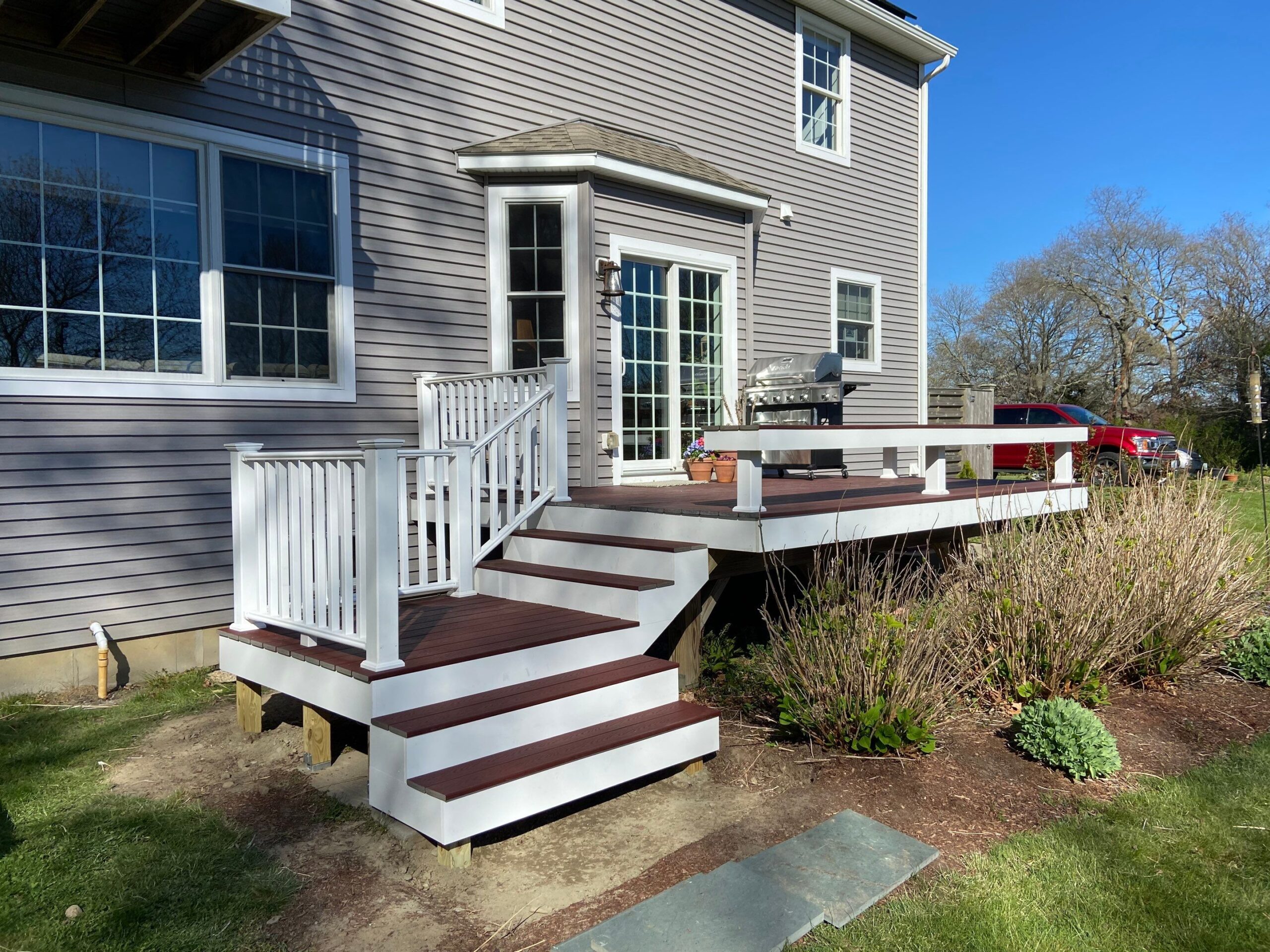 Update Outdoor Areas
Late nights around a fire pit or beautiful patio are some of the best ways to entertain and spend time with your family. Updating your outdoor spaces can extend your living area to your backyard and beyond. Try incorporating some of these into your next home improvement project.
Add Summer Plants - One of the easiest ways to update your home's exterior for summer is to add some new plants. A few colorful flowers can really brighten up your landscaping, and give your home a whole new look. Incorporate these into areas of your home that will be most enjoyed such as the walkway to your home or outdoor seating area. If you're not sure what kinds of plants to choose, talk to your local nursery or garden center for some great ideas. 
Outdoor Lighting – Not only does the addition of outdoor lighting give your exterior extra style, but adding lighting also adds protection for summer nights. Solar lights are a popular option because they're easy to install and work best for walkways or your front porch. In your backyard around outdoor seating areas, string lights can bring the perfect ambiance.
Add a Deck or Patio – If you're looking for a way to add extra living space to your home, a great option is a new deck or patio. When choosing materials for your deck or patio, pick something that compliments the style of your home. You can also add some accent colors to give your space a unique look. If you're not sure what materials to choose or how to add a deck or patio, talk to your local deck contractor.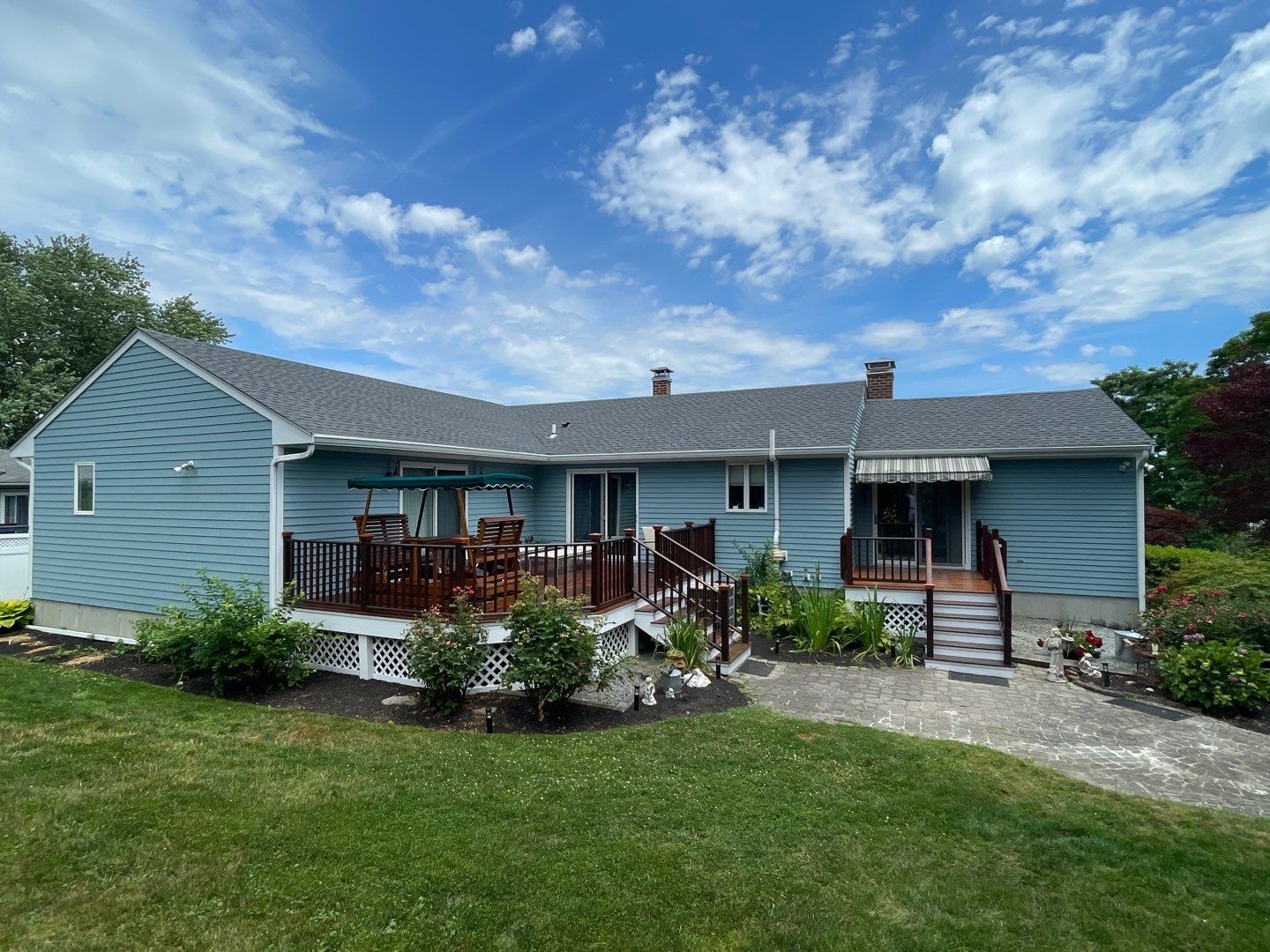 Painting Projects
Painting is one of the most effective ways to transform your home. Paint is also an incredible agent for protecting your surfaces against weather and decay. Two of the most popular updates homeowners make to their exteriors are siding and front door projects.
Painting your Siding - Change the look of your home by painting your siding. It also is one of the best ways to protect your home from the elements by providing a long-lasting barrier.
When you choose a color, first check that the new color will complement the trim on your house. You can also add some accent colors to give your home a unique look. If you're struggling with color choice, talk to your local painting contractor for color trends and options.
Painting your Front Door – A quick and easy update you can make to improve your home's exterior is painting the front door. This seemingly small project can make a big impact on your curb appeal without taking a lot of time or effort.
When choosing a color, go for something that fits your style and is welcoming. Choosing the right color for your door that makes a statement year-round is done best by using a high-quality brand trusted by professionals like Fine Paints of Europe.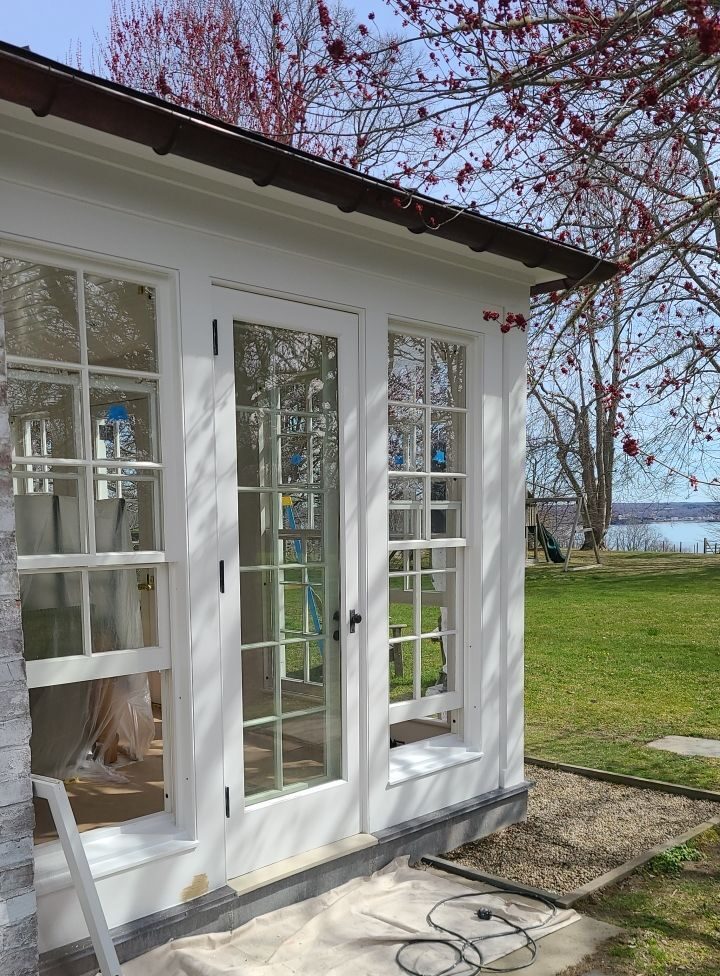 Installing New Windows
Installing new windows is a great way to update your home's exterior and improve its energy efficiency. If your windows are old or drafty, they could be costing you money on your energy bills.
New windows will keep your home better insulated and reduce your energy costs. You can also find windows that come with UV protection to help keep your furniture and carpets from fading.
Exterior updates are also a great way to improve your home's energy efficiency. Not only will regular exterior updates save you money in the long run, but they'll also help make your home more comfortable and efficient.
Updating and maintaining your exterior in summer protects your home, improves your curb appeal, and adds value to your investment. At Bruno Painting, we handle any necessary carpentry work, do the key prep work to ensure longevity in your project, and use high-quality paint. Our expert teams of painters and carpenters are ready to make your home exterior updates seamless. Contact us for your next exterior painting or carpentry project!