When most homeowners think of projects that can improve and elevate their homes, carpentry work isn't necessarily the first thing on the list. However, there are several carpentry projects that can do just that: improve your home. With a range of complexity and costs, there are many carpentry projects that can add to your home and take it to that next level of quality. Here are our top carpentry projects that elevate your home not only aesthetically, but also functionally.
Adding crown molding and wainscoting
A classic use of carpentry in your home is adding crown molding or wainscotting. For a room revival that brings dimension and lasting value to plain walls, nothing beats a traditional wainscoting of richly layered wood panels. In addition to the aesthetic appeal, wainscoting offers some practical benefits still as well. Wainscoting can be great for preventing damage to your walls, entryways, hallways, stairways, etc. Any place that sees a high amount of foot traffic in the home is at risk for taking damage from accidental bumps, knocks, and brush ups. This is just an added benefit on top of the centuries old, time-tested beauty of wainscoting.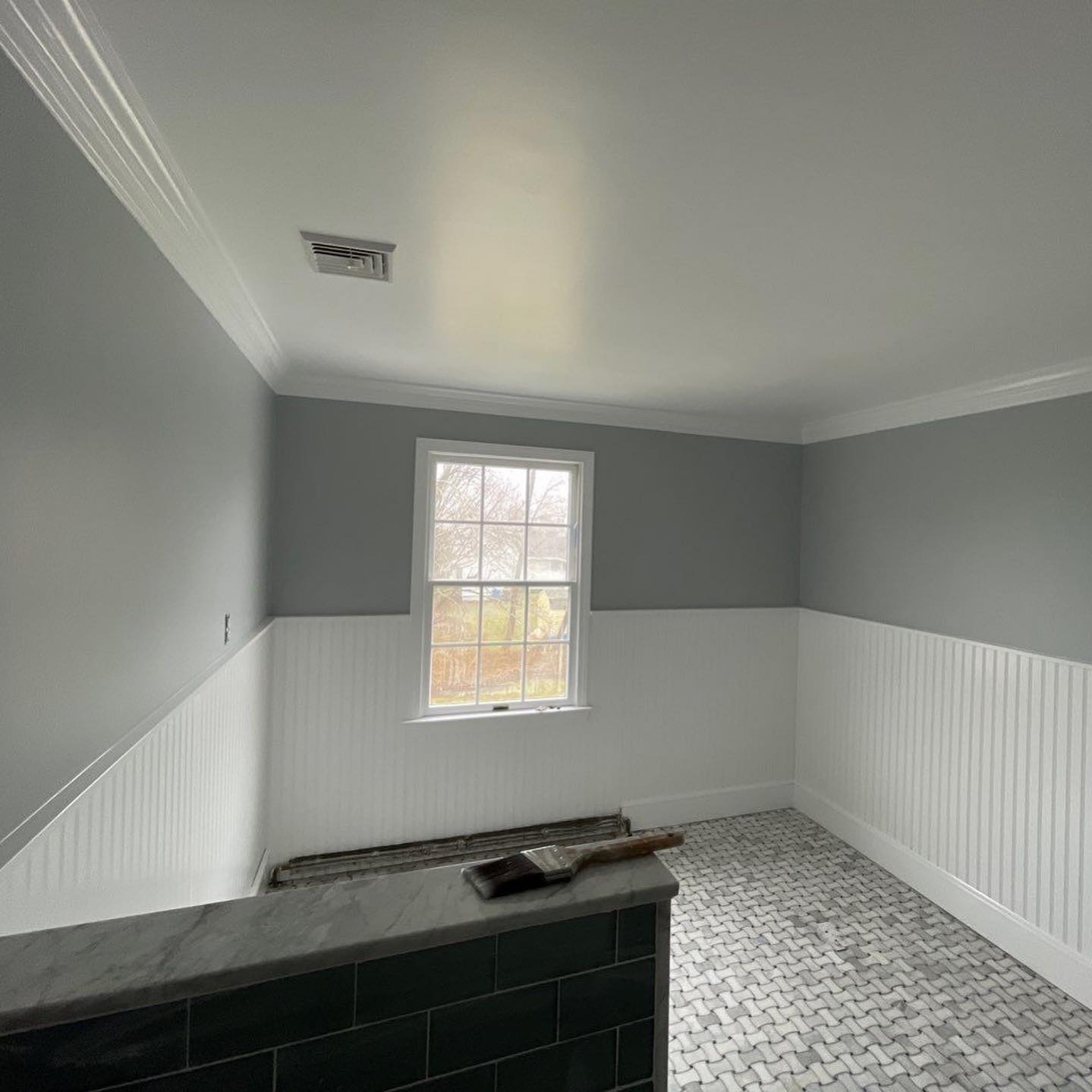 Crown molding is a lower cost carpentry addition that can similarly improve your aesthetic. Crown molding isn't nearly as visually intense as wainscoting. The original purpose of crown molding was to conceal imperfections in older homes, especially where the walls and ceilings touch. If your house is a newer build, you probably won't have to worry about cracks or warps along the tight corners, but older properties are prone to these specific flaws. Crown molding is a quick and easy way to transform the look of your home without any large renovations. At a much lower cost, crown molding can increase your home's value as it is usually an indicator of a higher-quality home. 
Closet and Cabinet Updates
Carpentry work can also elevate your house through updating its existing features. Cabinets and closets are two aspects of your home that can easily be improved and reworked via carpentry work. While these are parts of your home that you might not think about very often, adding new cabinet doors or shelving in a closet can make the space more functional and make them easier to use. 
Closet improvements can include adding additional shelving, redoing your current shelving, and creating built-ins, and replacing your closet doors. Cabinet updates can involve replacing the doors, refinishing the doors, or fixing the shelves. 
Built-in Shelving
Built-in shelving is one of the top carpentry projects that elevate your home's functionality and look. This addition is extra versatile because this style of shelving can be added to any type of room and doesn't take up a lot of space. Bedrooms, offices, living rooms, and dining rooms can all utilize shelving in different ways. If smaller space is an issue, a built-in space can help address it by giving you more room to move since the shelving is completely against the wall. Built-in shelving is also a great way to improve an unused area of your home, such as under a staircase, a narrow hallway or a corner where your furniture cannot fit well. Your built-in shelves can also be used as a focal point over a furniture piece.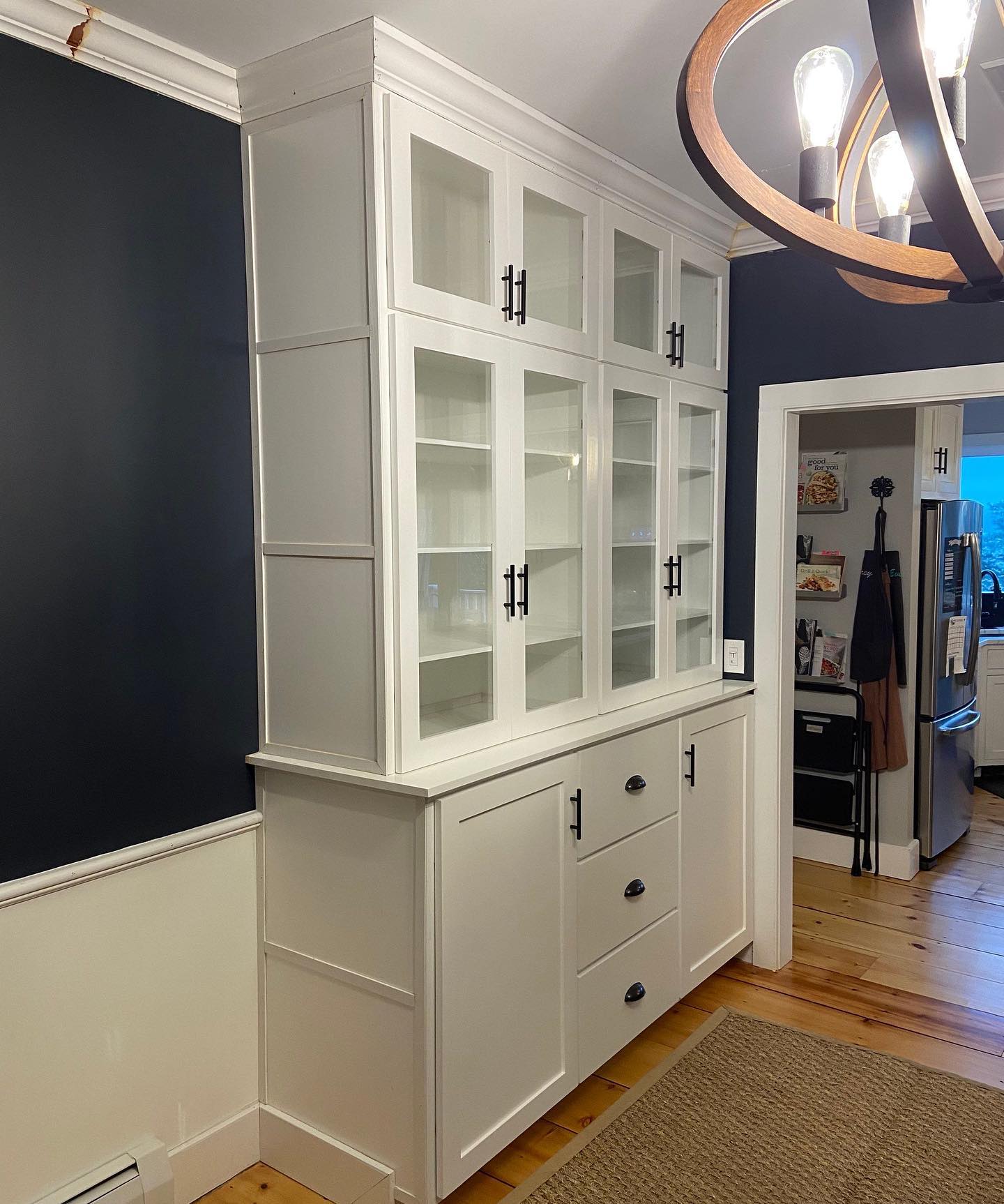 Creating a Mudroom
A mudroom is a dedicated space in the home, usually located at the rear or front entrance. These rooms usually have a bench, as well as cabinets and shelving, sometimes including cubbies and hooks. The shelving and cubbies store all the dirty shoes and clothes to protect your home from dirt and mud collected throughout the day. A mudroom can be an extremely practical and useful way to elevate your home. While in concept mudrooms are very utilitarian, they don't have to be ugly! High quality carpentry work will make the room look beautiful in addition to being functional.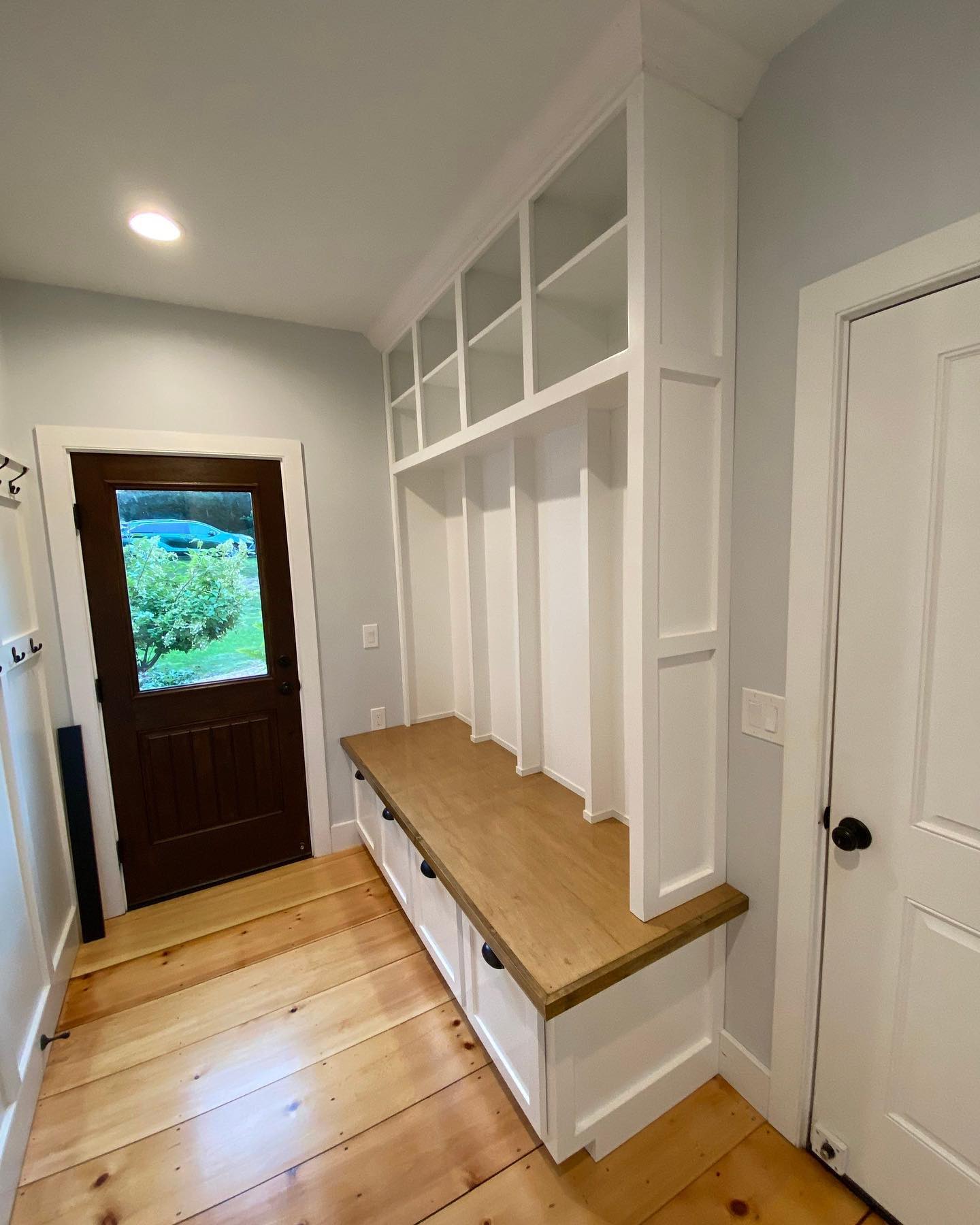 Updating Your Home Office Space
It looks like the home office is here to stay whether you have a fully decked out space or a smaller area with a desk and chair. Some home offices are as simple as a built-in kitchen desk, a small area to check the mail, pay a few bills or where the kids can do their homework. Other home offices include multiple workstations and built-in bookcases. 
Home offices can be custom designed to fit the needs of you and your family. If your needs are greater (if you work from home consistently), explore the idea of creating a specific space for your work. You can add built-ins for organization or a built-in desk to save space. If your home office needs aren't as big, you can add a built-in kitchen desk or drop-down desk that can also serve as a place for other things like paying bills.
Have a carpentry project, big or small, on your to-do list this year? Contact us! We can answer any questions you have and would love to assist you in elevating your home.
With our 2022 summer coming to an end and Labor Day just around the corner, we're preparing for fall in Rhode Island! As the seasons change, you may been considering some home interior updates and improvements to enhance its aesthetic appeal and to protect the integrity of its structure.
We love helping our friends and neighbors keep their homes in top shape and we're focusing on specific home interior updates for fall 2022. Home updates you may want to consider include:
Paint repairs
Stress cracks
Case opening trim work
Trim painting
Cabinet painting
Brand new cabinet installation
Anything else your home interior may need for fall
Paint Repairs
Paint repairs can be done yourself if you're detail-oriented or handy, however, some paint repairs are best done by a painting professional. Repairs that require spackling, scraping, sanding, priming, and color matching are more difficult than simply painting over a mark on the wall, and may be best left to a painting pro.
Stress Cracks
Stress cracks, unlike more minor repairs, should almost always be taken care of by a skilled carpenter and painter. According to Fine Homebuilding, "Stress cracks, which typically occur above a doorway or window, are caused by structural movement or settling. If a crack occurs at a seam, the tape may blister or come loose. But stress cracks can also occur where there is no joint in the drywall. It may run along the actual face of the panel, or it may go all the way through to the other side. A seam located next to the edge of a header is more likely to crack than one located 8 in. or more from the edge."
Simply understanding the type of stress crack and its cause is difficult. Repairing a stress crack can be even more tricky. A sharp utility knife, mesh tape, and compound are a few items needed to repair a stress crack and are common items our experienced carpenters use to skillfully repair your home's stress cracks.

Case Opening Trim Work and Trim Painting
Case opening trim work is an aesthetically pleasing addition to your home's doorways. As the Fall approaches and you begin entertaining family and friends for Halloween, Thanksgiving, and other Fall and Winter holidays, you'll be amazed at how adding beautiful cased opening trim work can change the appearance of your home's interior.
Our well-trained carpenters can expertly add the size, shape, and thickness of trim you prefer. Once the cased opening trim work is completed, it can be stained or painted to match or complement your trim, including baseboards, window trim, ceiling trim, medallions, fireplace mantles, and any other interior trim work you have in your home.
Cabinet Painting
When it comes to making a big "Before" and "After" difference in your home, having your kitchen cabinets professionally painted or installing brand new cabinets in your kitchen, office, or elsewhere in your home may provide you with the most remarkable change.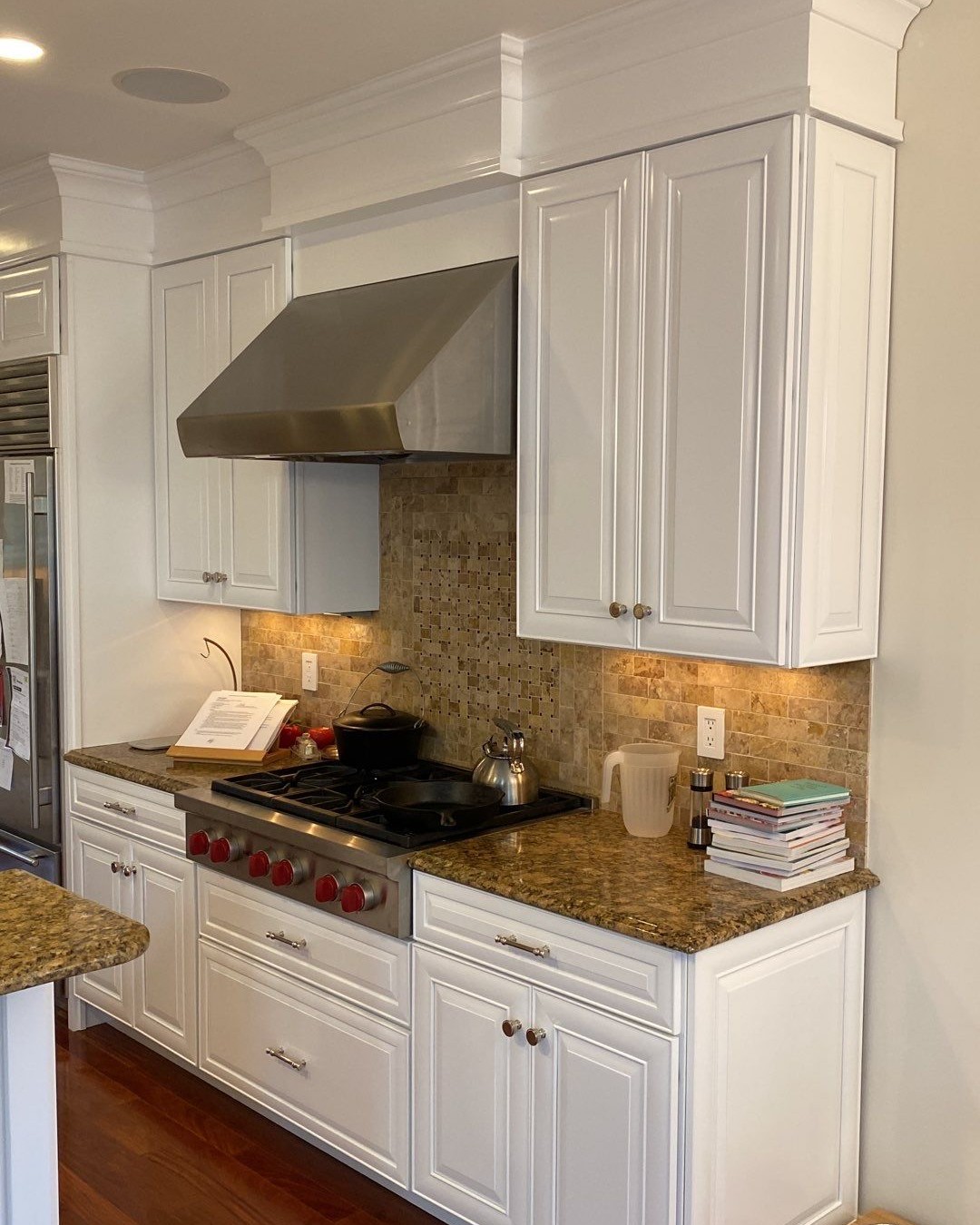 Many of our clients ask us if they should repaint their existing cabinets or if they should have brand new ones installed. We suggest repainting your existing cabinets if you like the style of the cabinets and if they're of high-quality material.
Cabinet Installation
If you do not like the look and style of your existing cabinets, paint will not change that. If your cabinets are made of a material that would be best replaced, such as inexpensive particle board, or some material that cannot be sanded down for excellent results, then we'd recommend having brand new, updated cabinets installed.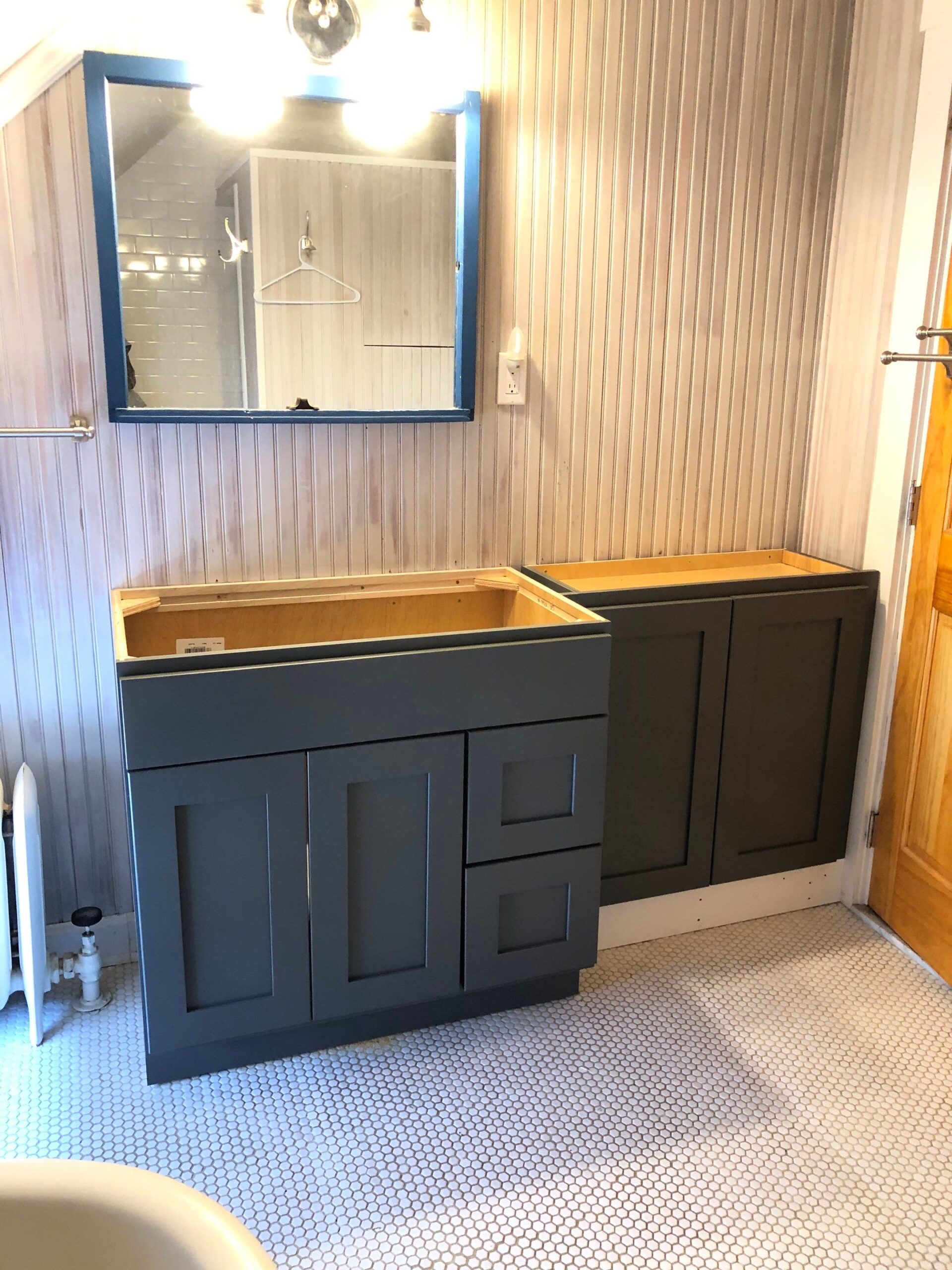 The good news is that our skilled carpenters and painters at Bruno Painting can help you with either painting your existing cabinets or installing a new set of cabinets. And we can help you make the best decision about your cabinets during our complimentary consultation with you.
Though we're sad to see the end of the summer, we're excited for great things ahead in the upcoming fall and winter seasons. Whether you want any of the home interior updates for fall that we've discussed above or some other update that requires a professional carpenter or a professional painter or both, we're happy to help!
Reach out to Bruno Painting today for painting and carpentry work in Newport and all Rhode Island areas. Our motto since 2004 is Upholding and Caring for Surfaces and Relationships. We'd love to welcome you to our customer family. We look forward to serving you!