There are so many aspects of home maintenance to keep track of when you are a homeowner. Exterior home maintenance can seem obvious: cleaning out gutters, power washing siding, or replacing roofing. Interior maintenance, we often think of just needing a fresh coat of paint or maybe fixing a leaky pipe now and then. However, there are other common home interior issues worth keeping an eye out for as a homeowner! Here are a few of the most common interior issues we are asked to fix and how to spot them in your own home.
Wood Rot
One of the most common issues we see in Rhode Island homes is wood rot. Wood rot is decay caused by fungal growth in damp wood. When timber becomes damp enough to have 20% or more moisture content and isn't able to dry out quickly or is repeatedly dampened, it creates the ideal conditions for wood-eating fungi.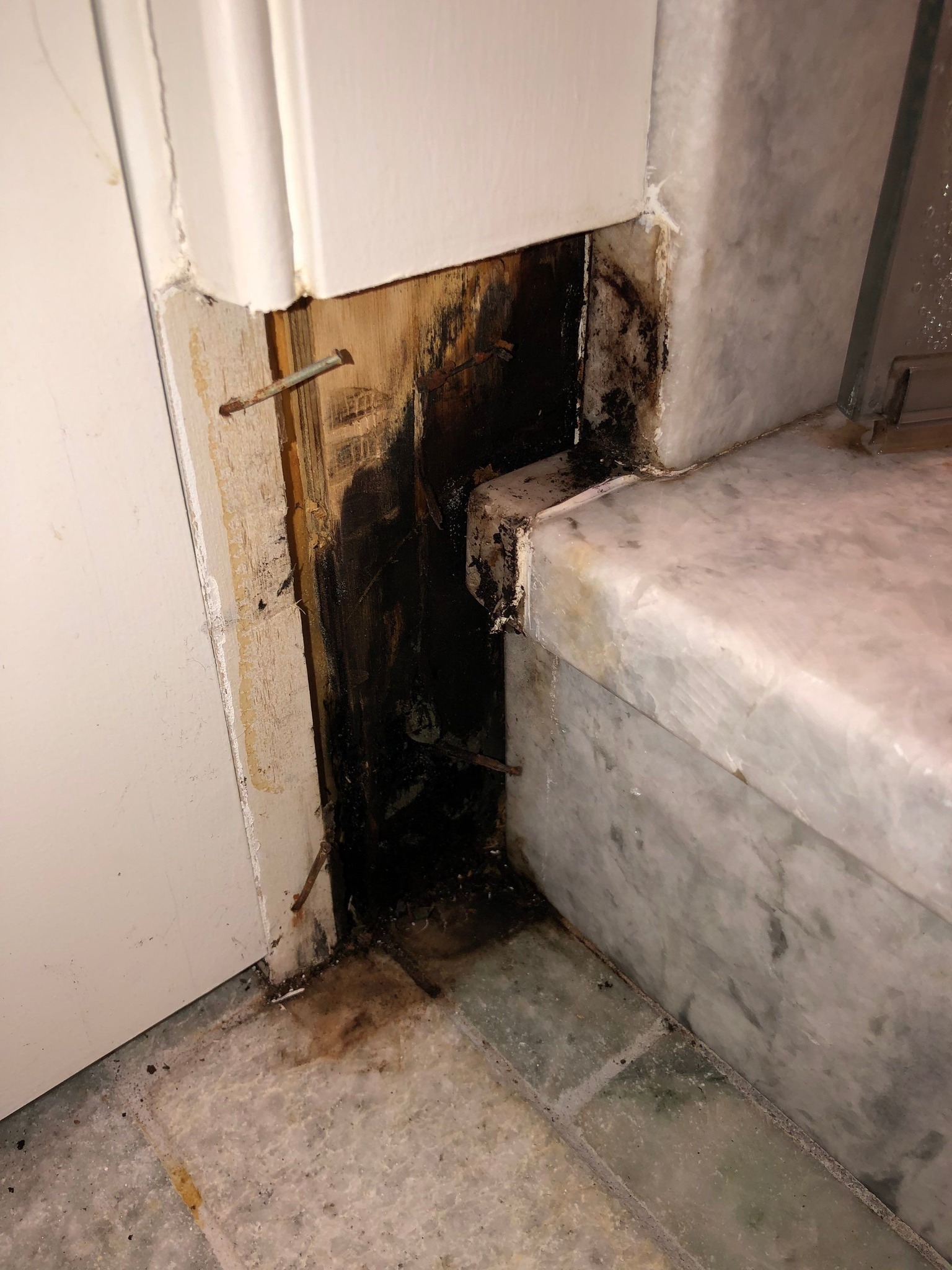 Wood rot is most commonly found in bathrooms, kitchens, and attics or basements. Anywhere moisture levels are higher in your home is at higher risk for wood rot.
To see if you have wood rot, take a good look at the visible wood in your home. Look for:
Areas of discoloration
Places where chunks are falling out.
Texture changes where timber appears sponge-like, stringy, or has cracks.
Timber that is breaking up into cube-shaped chunks.
You may also see fungal growth.
If you're still unsure, the easiest way to test for wood rot is to take a screwdriver and press it against an area you are testing. If it sinks in easily, you likely have wood rot.
How do you solve a problem of wood rot? Contact a professional carpenter or contractor and consult them! Our common course for repair is either removing the rotted wood entirely and replacing it with new lumber or replacing sections that have rotted and filling gaps with epoxy or a similar material.
Old Wood
Old wood can be an eye-sore, as well as dangerous if left alone. Some wood can be noticeably outdated and make your home feel old. On the other hand, old wood may not be as visually noticeable, but can be as structurally insecure.
Old wood can be a structural risk depending on the wood piece's location and purpose. While wood can last a very long time, sometimes up to 150 years, older homes (like the ones we have in the Northeast) can have wood items that have come close to the end of their sturdiness.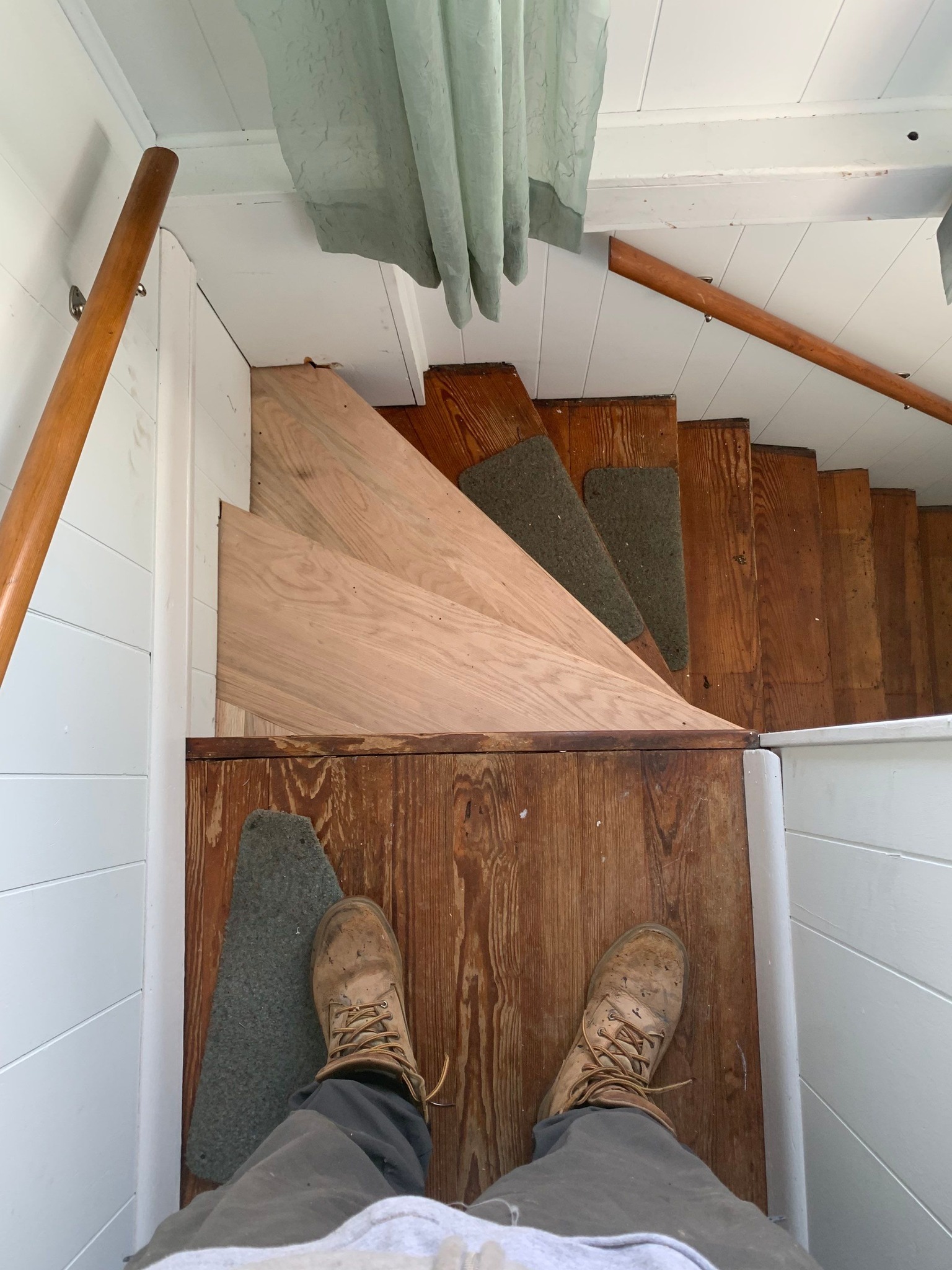 Places to look for older wood are stairs, overhead beams, and other wood surfaces that are not as visible, like cabinet interiors. If wood is splitting or cracked, that can be a tell-tale sign of age. Creaky stairs can be sign of structural issues underneath and might be something to investigate further if you begin to hear that noise.
Plaster Cracks
Another issue we see in homes are plaster cracks. Plaster cracks are an incredibly normal occurrence in homes. Plaster walls respond to inevitable foundation shifts and climate changes, and they can begin to crack. Everyday life, with its bumps and bangs, also takes its toll on plaster walls.
Certain areas, such as above and beside doorways and windows, are classic areas where cracking occurs. Nearly all homes with plaster walls will eventually develop window and door cracks. Repairing these cracks is essential, as leaving these areas unfixed can result in severe structural issues. An early sign can be that a door becomes unable to close because of the shift in the doorframe. Though the repair is a relatively simple and common process, you'll want a professional to handle it since any mistake can give way to further damage.
Awkward Spaces
If you have awkward spaces in your home, such as gaps underneath stairs, carpentry projects can fill those spaces! We have done projects that utilize that free space with carpentry work, including under-the-stairs cabinets, breakfast nooks, mudroom built-ins, and kitchen islands. If spaces in your home feel like they are lacking or empty, an addition of any of the above can make the area feel complete.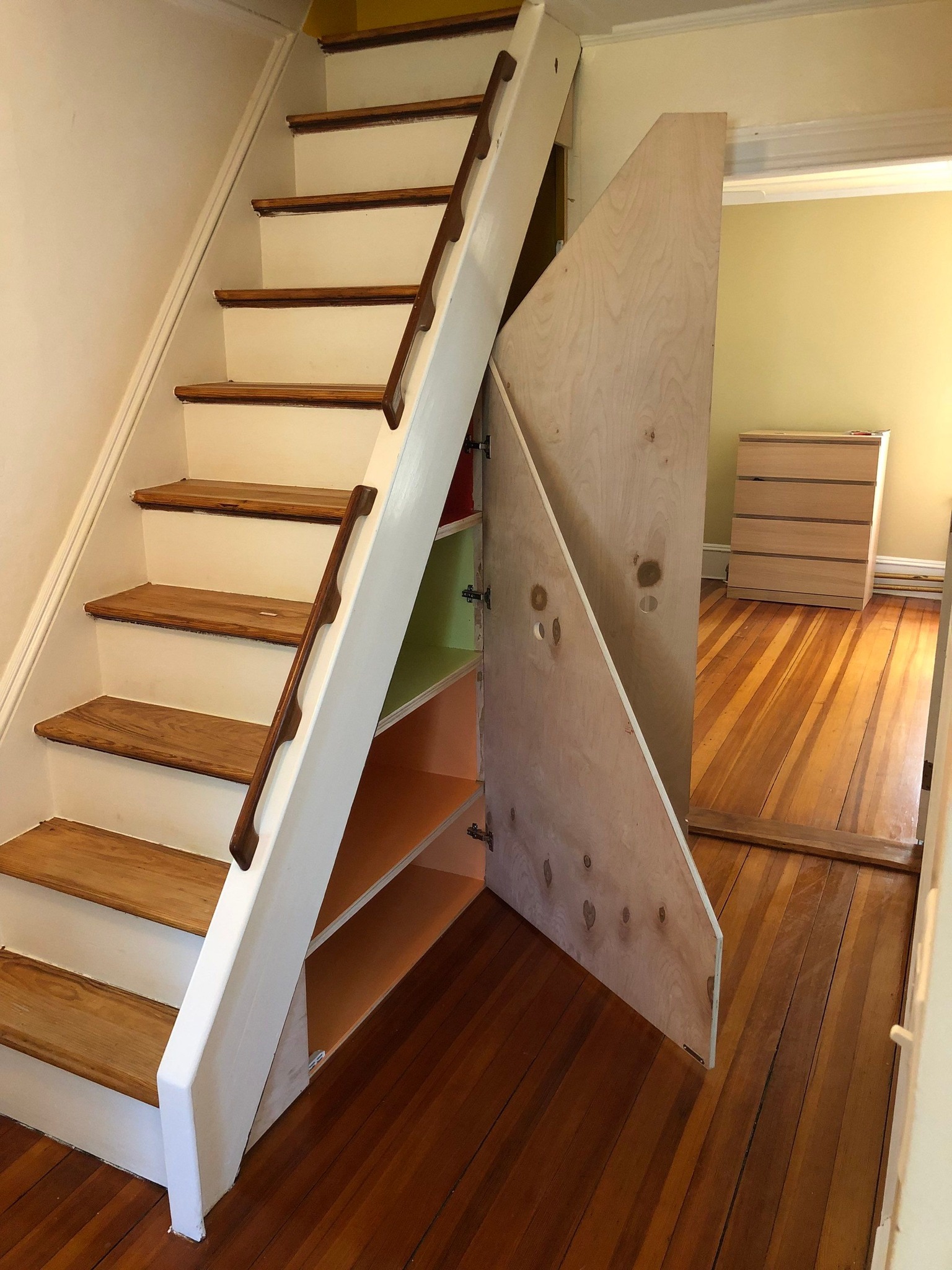 If you notice that some areas in your home feel off or empty, but you don't have any idea how to fix it, consult with a professional contractor! They can help you come up with some creative ideas to utilize those spaces that need a little something more.
Your home is so important since it acts as the barrier between you and the outdoors. Our goal is to help you maintain it and keep it in top shape. Tackling any of these issues as they appear in your house will increase the longevity of the home, as well as make sure everything is structurally sound. If you think that your home might have one (or more) of these issues, contact us! As professional painters and carpenters in Rhode Island, we are here to help with any common (or uncommon) interior home issues you may have.
With our 2022 summer coming to an end and Labor Day just around the corner, we're preparing for fall in Rhode Island! As the seasons change, you may been considering some home interior updates and improvements to enhance its aesthetic appeal and to protect the integrity of its structure.
We love helping our friends and neighbors keep their homes in top shape and we're focusing on specific home interior updates for fall 2022. Home updates you may want to consider include:
Paint repairs
Stress cracks
Case opening trim work
Trim painting
Cabinet painting
Brand new cabinet installation
Anything else your home interior may need for fall
Paint Repairs
Paint repairs can be done yourself if you're detail-oriented or handy, however, some paint repairs are best done by a painting professional. Repairs that require spackling, scraping, sanding, priming, and color matching are more difficult than simply painting over a mark on the wall, and may be best left to a painting pro.
Stress Cracks
Stress cracks, unlike more minor repairs, should almost always be taken care of by a skilled carpenter and painter. According to Fine Homebuilding, "Stress cracks, which typically occur above a doorway or window, are caused by structural movement or settling. If a crack occurs at a seam, the tape may blister or come loose. But stress cracks can also occur where there is no joint in the drywall. It may run along the actual face of the panel, or it may go all the way through to the other side. A seam located next to the edge of a header is more likely to crack than one located 8 in. or more from the edge."
Simply understanding the type of stress crack and its cause is difficult. Repairing a stress crack can be even more tricky. A sharp utility knife, mesh tape, and compound are a few items needed to repair a stress crack and are common items our experienced carpenters use to skillfully repair your home's stress cracks.

Case Opening Trim Work and Trim Painting
Case opening trim work is an aesthetically pleasing addition to your home's doorways. As the Fall approaches and you begin entertaining family and friends for Halloween, Thanksgiving, and other Fall and Winter holidays, you'll be amazed at how adding beautiful cased opening trim work can change the appearance of your home's interior.
Our well-trained carpenters can expertly add the size, shape, and thickness of trim you prefer. Once the cased opening trim work is completed, it can be stained or painted to match or complement your trim, including baseboards, window trim, ceiling trim, medallions, fireplace mantles, and any other interior trim work you have in your home.
Cabinet Painting
When it comes to making a big "Before" and "After" difference in your home, having your kitchen cabinets professionally painted or installing brand new cabinets in your kitchen, office, or elsewhere in your home may provide you with the most remarkable change.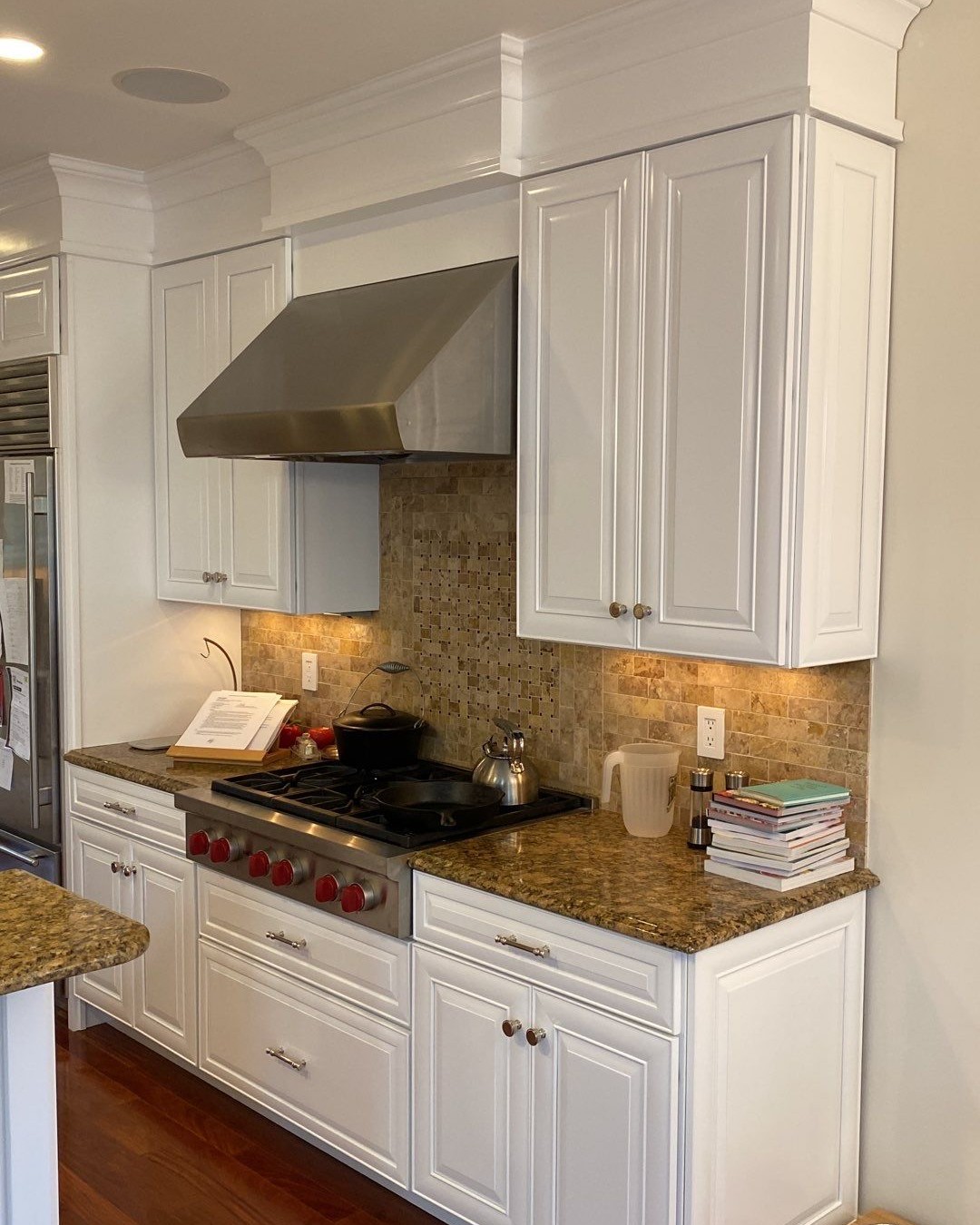 Many of our clients ask us if they should repaint their existing cabinets or if they should have brand new ones installed. We suggest repainting your existing cabinets if you like the style of the cabinets and if they're of high-quality material.
Cabinet Installation
If you do not like the look and style of your existing cabinets, paint will not change that. If your cabinets are made of a material that would be best replaced, such as inexpensive particle board, or some material that cannot be sanded down for excellent results, then we'd recommend having brand new, updated cabinets installed.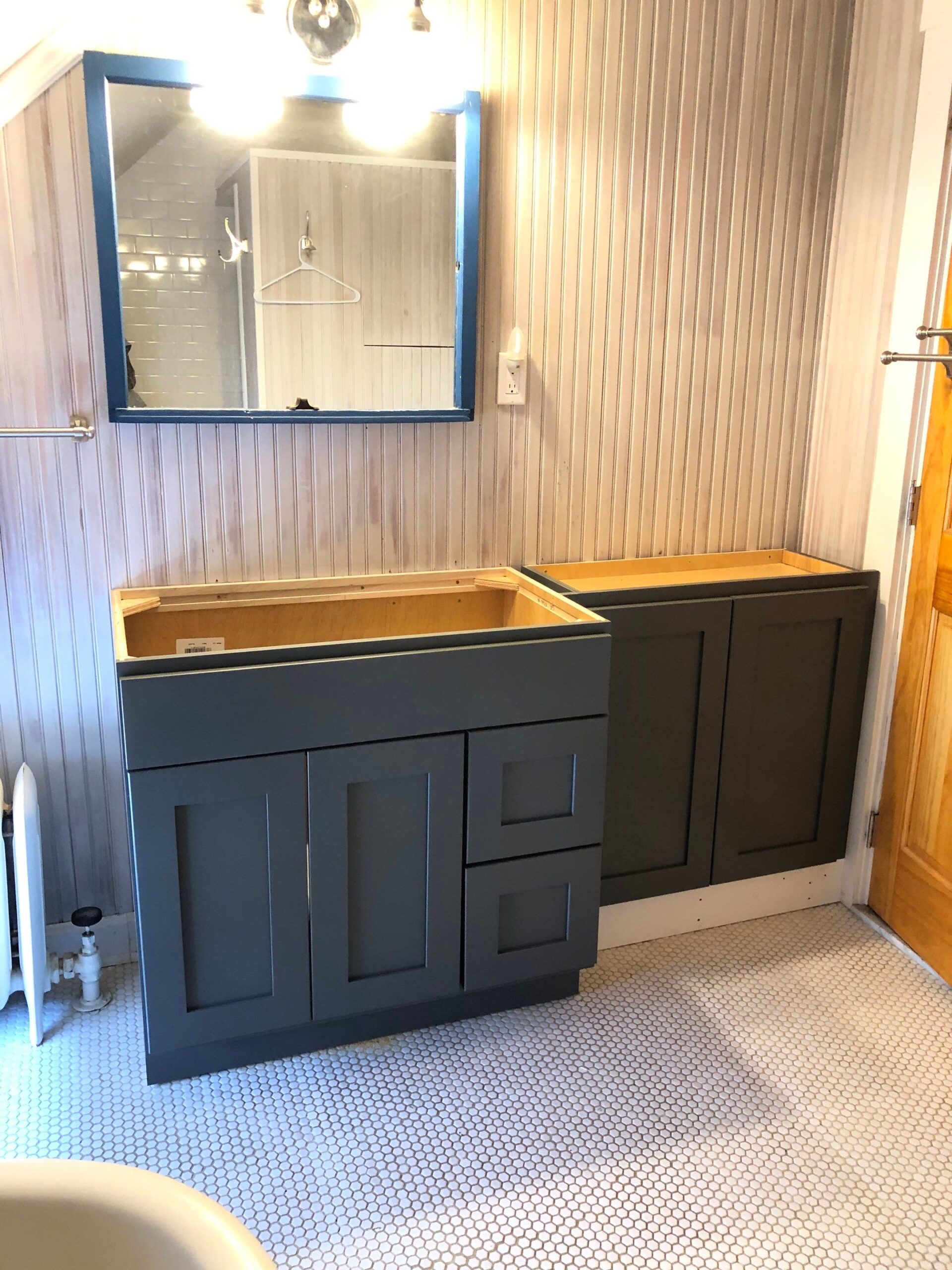 The good news is that our skilled carpenters and painters at Bruno Painting can help you with either painting your existing cabinets or installing a new set of cabinets. And we can help you make the best decision about your cabinets during our complimentary consultation with you.
Though we're sad to see the end of the summer, we're excited for great things ahead in the upcoming fall and winter seasons. Whether you want any of the home interior updates for fall that we've discussed above or some other update that requires a professional carpenter or a professional painter or both, we're happy to help!
Reach out to Bruno Painting today for painting and carpentry work in Newport and all Rhode Island areas. Our motto since 2004 is Upholding and Caring for Surfaces and Relationships. We'd love to welcome you to our customer family. We look forward to serving you!
Despite a global pandemic, the housing market boomed in 2020 and shows no signs of slowing in early 2021. People are selling their homes with gusto—the freedom to work from home has afforded many people location independence, while others have needed more square footage to accommodate life in quarantine.
With so many houses going up for sale, it is more important than ever to make sure your house looks its best in order to compete in today's market. Before you and your real estate agent photograph and list your home, make sure you prepare your home to sell by doing the repairs, updates, and refreshments that will make it appealing to potential buyers.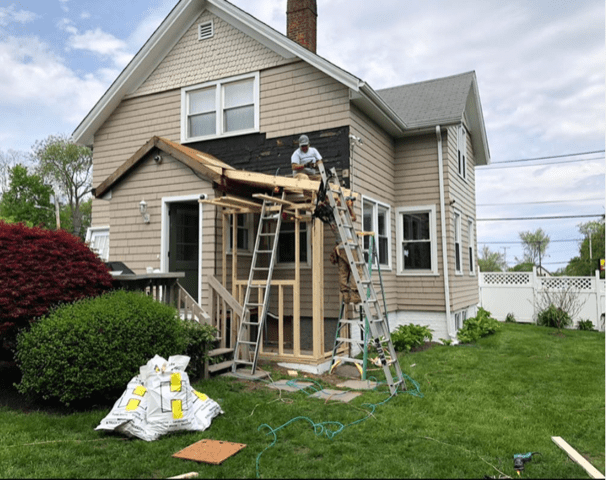 Repair
No matter the age of your home, consider completing any major repairs that may be revealed during a home inspection. To prepare your home for sale, check out the roof, pipes, foundation, electrical, and other systems.
If you're uncertain about what to look for, consider having a professional pre-sale home inspection to identify potential problems that could lower the value of your home or derail its sale. Completing pre-sale repairs allows you to list your home for top value with confidence. Be aware, however, that if any unwanted house conditions are found during this inspection, you'll be responsible to share them on the Property Disclosure.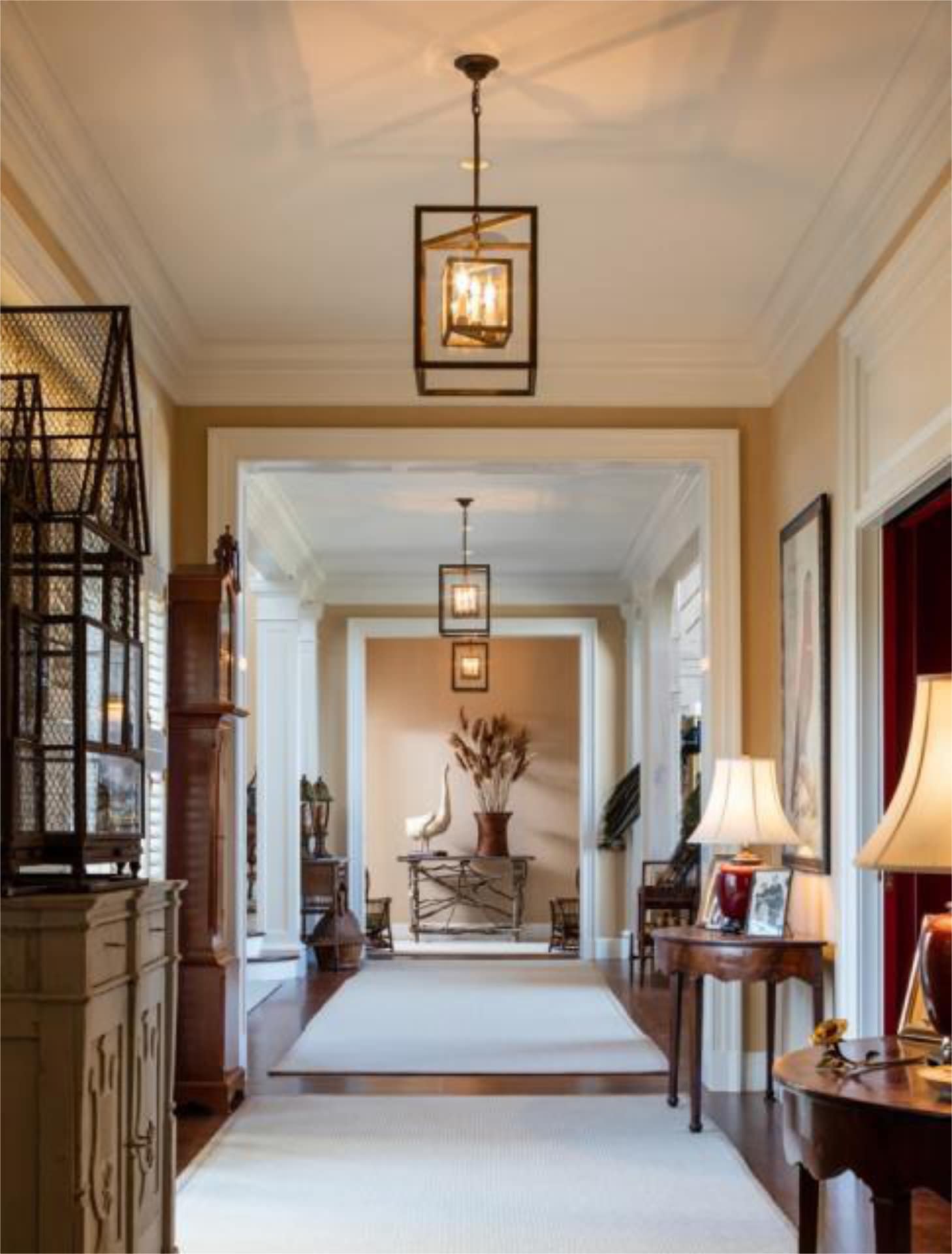 Update
After making essential repairs, the next priority to prepare your home to sell is updating it to make it modern and inviting. The two areas potential buyers consider most when looking at a home are the kitchen and bathrooms, so focus on updates in those areas first.
For a kitchen update, small changes can create an entirely new look. Replacing cabinet knobs and pulls, refinishing wooden cabinets, or re-grouting tiles can quickly and relatively inexpensively upgrade a dated kitchen. You can also replace a worn kitchen faucet or install new light fixtures to help brighten and modernize the space.
In the bathroom, the same concept applies––you can make relatively inexpensive changes to achieve a new look. For an outdated bathroom, you may want to replace the vanity and toilet, or simply the toilet seat. You should also check the bathtub or shower to see whether refinishing, de-liming, or re-grouting would help them shine.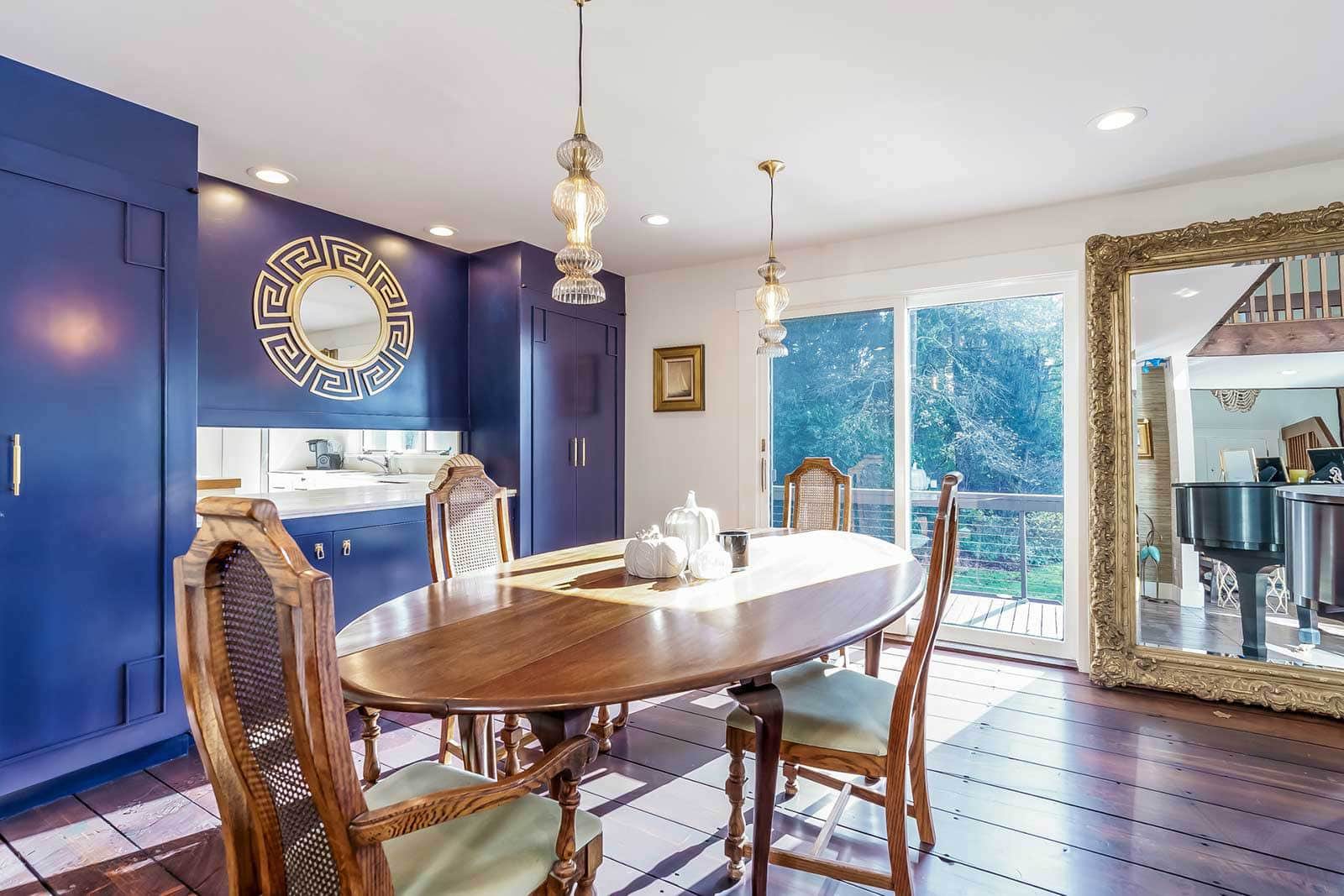 Refresh
Next, refresh your home with deep cleaning and painting. While you may not have the budget to complete expensive repairs or remodels, most sellers can add value and appeal to their home with this frugal step.
Plan to deep clean your entire house. Make sure to clean easy to ignore places like baseboards, light fixtures, and closets. Tackle the buildup on often-touched electrical faceplates and the hard water stains on shower doors. If possible, plan to get carpets and tiles professionally cleaned to make sure your house is looking its best. If your house has been painted in the last year, clean the walls to remove any scuffs or stains. If it's been longer than a year, repainting can make a big difference.
Painting is one of the least expensive ways to make your house look clean, refreshed, and inviting to buyers. If you decide to paint, here are a few things to keep in mind:
Choose a neutral palette so it's easier for potential buyers to picture themselves in the space, rather than showcasing your personality through colors you like. Kitchens and bathrooms may have brighter accent colors paired with neutrals, but living rooms and bedrooms do better with softer, cozier colors such as tans, greys, and blues.
If it is out of your budget to repaint the entire house, focus on main interest areas like the kitchen and entryway.
Pay special attention to any area with damaged, peeling, or cracked paint, as this suggests there is significant damage to the drywall or structure of the house.
Before painting, make sure to prep the area properly. Remove any nails or wall anchors, then fill any holes or cracks to give you a smooth painting surface. Make sure to cover the floors with drop cloths and to tape edges to give you a clean line.
To ensure a job is done correctly and efficiently, you may want to hire a professional painter. You can have them do the whole project or split the tasks with them and have them focus on harder to paint areas like ceilings or trim.
Once you have followed these steps to prepare your home to sell, you'll be ready for staging and photography. Working with a professional photographer will showcase the features and updates you have made to your home. Refreshed spaces and high-quality photos are especially important in 2021 as many buyers have come to rely heavily on online house tours to help them purchase a home.
No matter where you are in your home preparation process, we are here to help. Our mission at Bruno Painting is Upholding and Caring for Surfaces and Relationships. Our teams of professional painters and carpenters are eager to help you to get your home ready to sell for the highest return on your investment. Reach out to get an estimate for your painting, carpentry, and remodeling needs!