The Winter months are a time to enjoy the beautiful landscape in Portsmouth. From snowy sceneries to picturesque winter landscapes, there is much to appreciate. When pondering what to do this coming winter, consider booking professional carpentry services to upgrade your home and design your space to fit your needs.
Homeowners schedule carpentry services during the off-peak season of winter to secure off-season, oftentimes better, pricing for their projects. This may give customers an opportunity to get their carpentry work done without paying top dollar without compromising on quality. There are many carpentry projects that may be of interest to you to update your home. Homeowners choose many of these projects, not only to increase their enjoyment of their homes but also with the goal of increasing the value of their property.
Kitchen Renovation
Kitchen renovations are a common project among homeowners year-round as it has been proven to provide one of the best returns on investments (ROI). Your kitchen is the heart of your home, so taking care to update and improve your kitchen is a smart choice. Updates like new counters, backsplashes, flooring, and window treatments are all ideal updates to get the "biggest bang for your buck," as well as the highest enjoyment from your kitchen.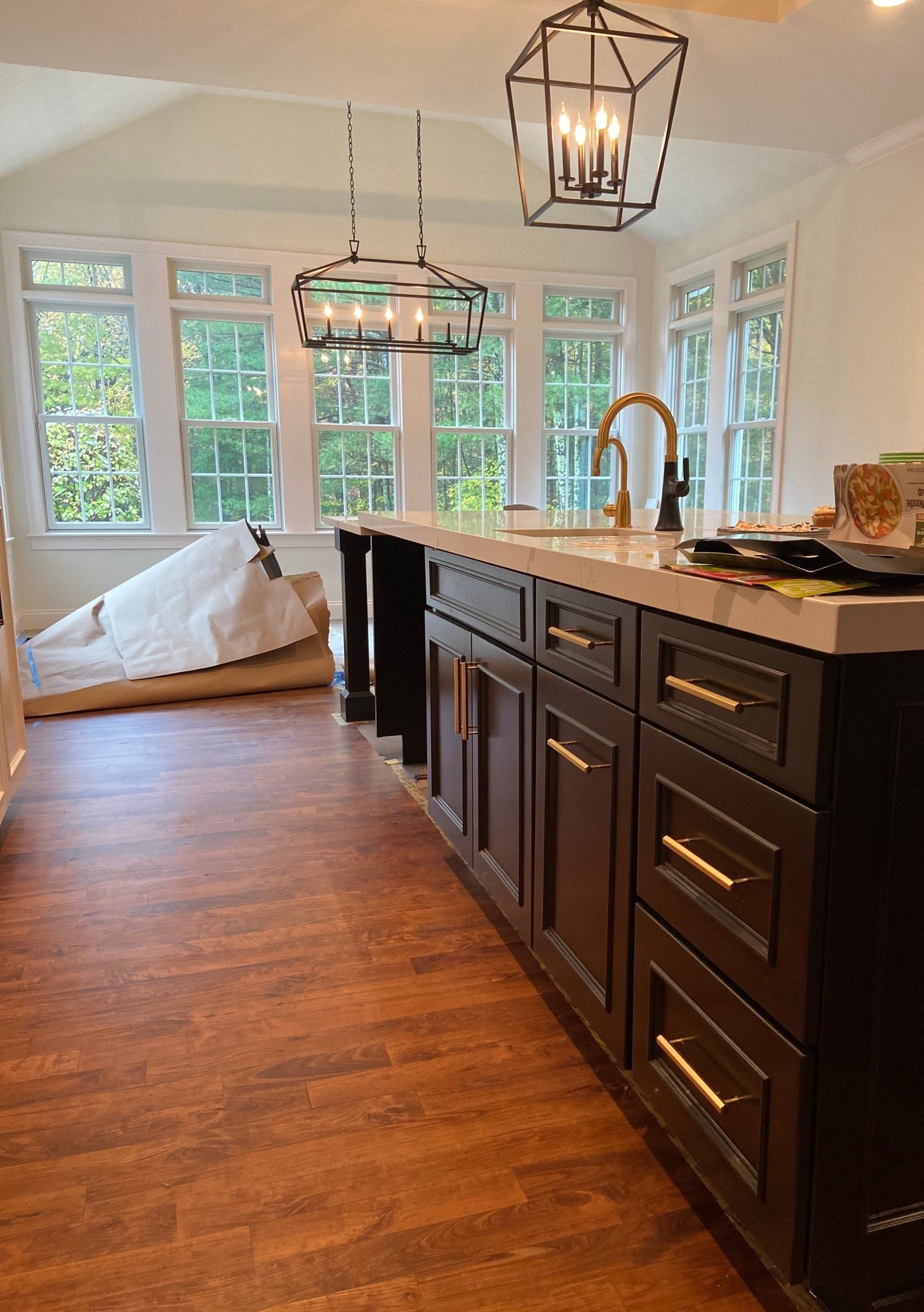 Bathroom Remodel
Bathroom remodeling is something that many homeowners have done over the years in order to add value and convenience to their homes. Second, only to kitchen renovations, bathroom updates are a high ROI for any home. Many choose to update bathrooms that look dated with new flooring, vanities, tubs, and tile which make for a beautiful finish in a space that we spend time in every day.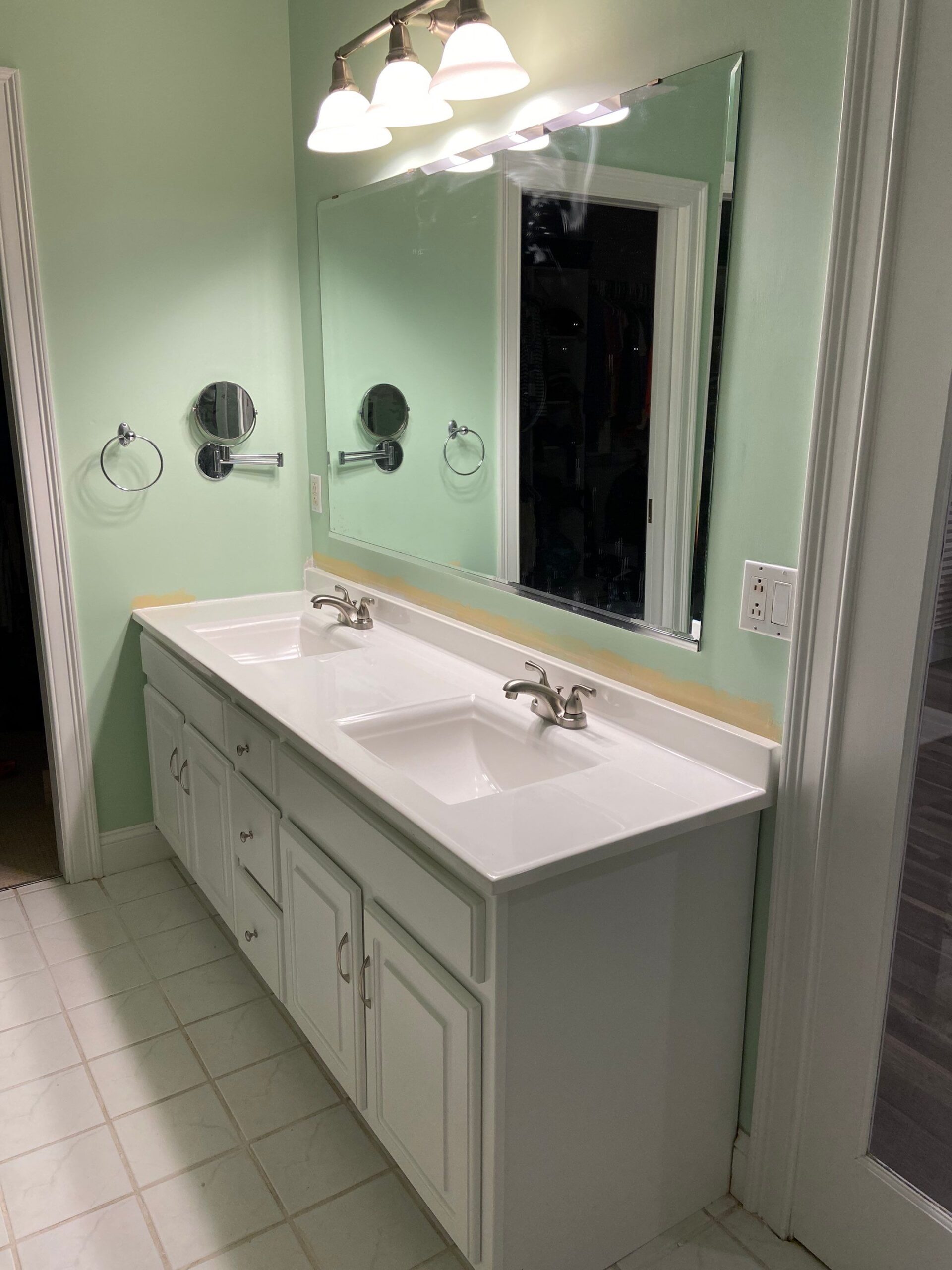 Organization Updates
A well-organized home is one that exudes comfort and a sense of harmony. That is why so many have chosen to focus on areas of their homes that lend to keeping things tidy. With the help of custom closets, built-in shelving, and cabinets any home can feel as if an interior designer has revamped your space.
A closet remodeling project can be done quite easily and will help you stay organized. For smaller spaces, maximizing your storage space is especially important. Built-in shelving both in the bedroom and even in the living room can produce an elevated feel.
One of the easiest parts of home improvement is installing shelving in your closet or pantry. This increases your storage space while keeping your home organized. 
When thinking about organization, you may not think of cabinets immediately but they play a major role in everyday living.  A beautiful finish on kitchen cabinets can make your space feel more open and clean which is always an important factor in organizing your home.
Tiling Projects
One of the less common but equally important home carpentry projects homeowners consider is tiling. From backsplashes to basement and bathroom flooring, tile is a project requiring special skills. That is why professionals take great care and effort to complete them.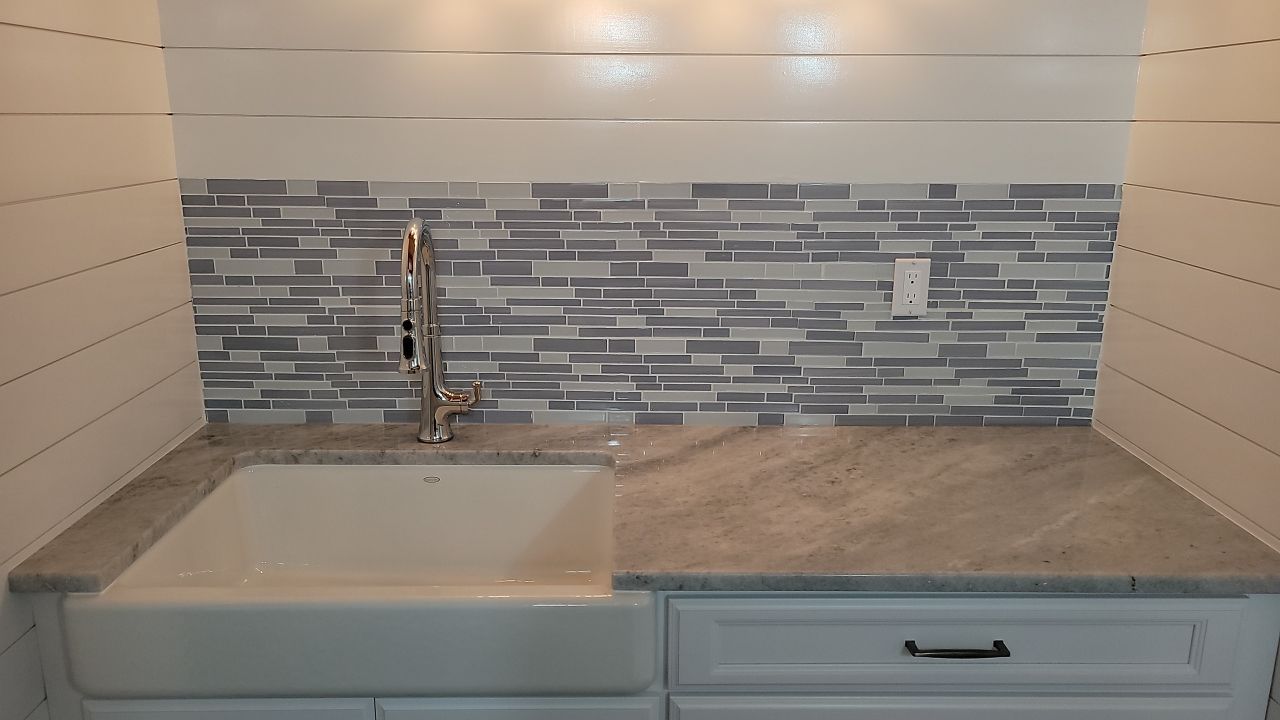 Crown Molding and Wainscoting
When it comes to adding character and elegance to your home, nothing is more elegant than crown molding. While this may look extravagant and luxurious, many skilled carpenters can add this look to your home for a reasonable price. The added beauty and benefits of a finish cannot be understated in how this adds value to your home.
Wainscoting is another classic look you may see in homes in and around Portsmouth. Adding wainscoting to dining rooms and other spaces in your home can positively impact your home's resale value. These aren't very difficult or expensive projects, but when done properly, they can make a dramatic difference.
The winter months provide time for Portsmouth homeowners to make improvements around the home. The first step towards any home interior project is hiring a trusted carpentry service that provides quality work. Hiring a company that offers carpentry along with other services like painting is a smart choice. 
The professional carpenters at Bruno Painting can complete all the services you need. Our team offers comprehensive services like kitchen and bathroom updates, tiling, shelving, and cabinetry. 
The best part of choosing Bruno Painting and Carpentry for your next home project is that you can work with one company to complete your project. We are the best all-in-one carpentry and painting contractor in Rhode Island. If you've been thinking about updating your home, take advantage of the services we offer this winter by scheduling your free consultation today.
Despite a global pandemic, the housing market boomed in 2020 and shows no signs of slowing in early 2021. People are selling their homes with gusto—the freedom to work from home has afforded many people location independence, while others have needed more square footage to accommodate life in quarantine.
With so many houses going up for sale, it is more important than ever to make sure your house looks its best in order to compete in today's market. Before you and your real estate agent photograph and list your home, make sure you prepare your home to sell by doing the repairs, updates, and refreshments that will make it appealing to potential buyers.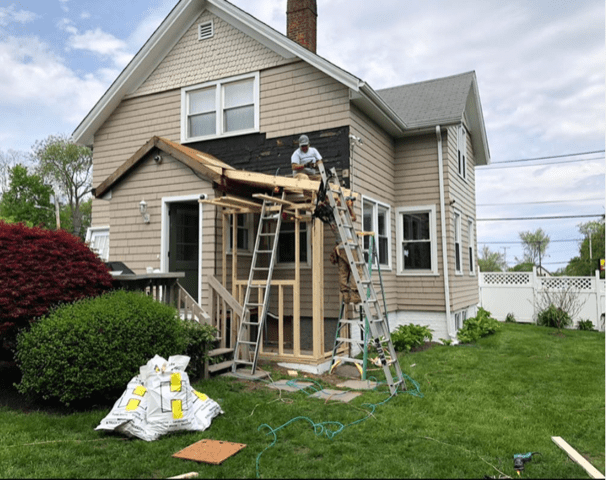 Repair
No matter the age of your home, consider completing any major repairs that may be revealed during a home inspection. To prepare your home for sale, check out the roof, pipes, foundation, electrical, and other systems.
If you're uncertain about what to look for, consider having a professional pre-sale home inspection to identify potential problems that could lower the value of your home or derail its sale. Completing pre-sale repairs allows you to list your home for top value with confidence. Be aware, however, that if any unwanted house conditions are found during this inspection, you'll be responsible to share them on the Property Disclosure.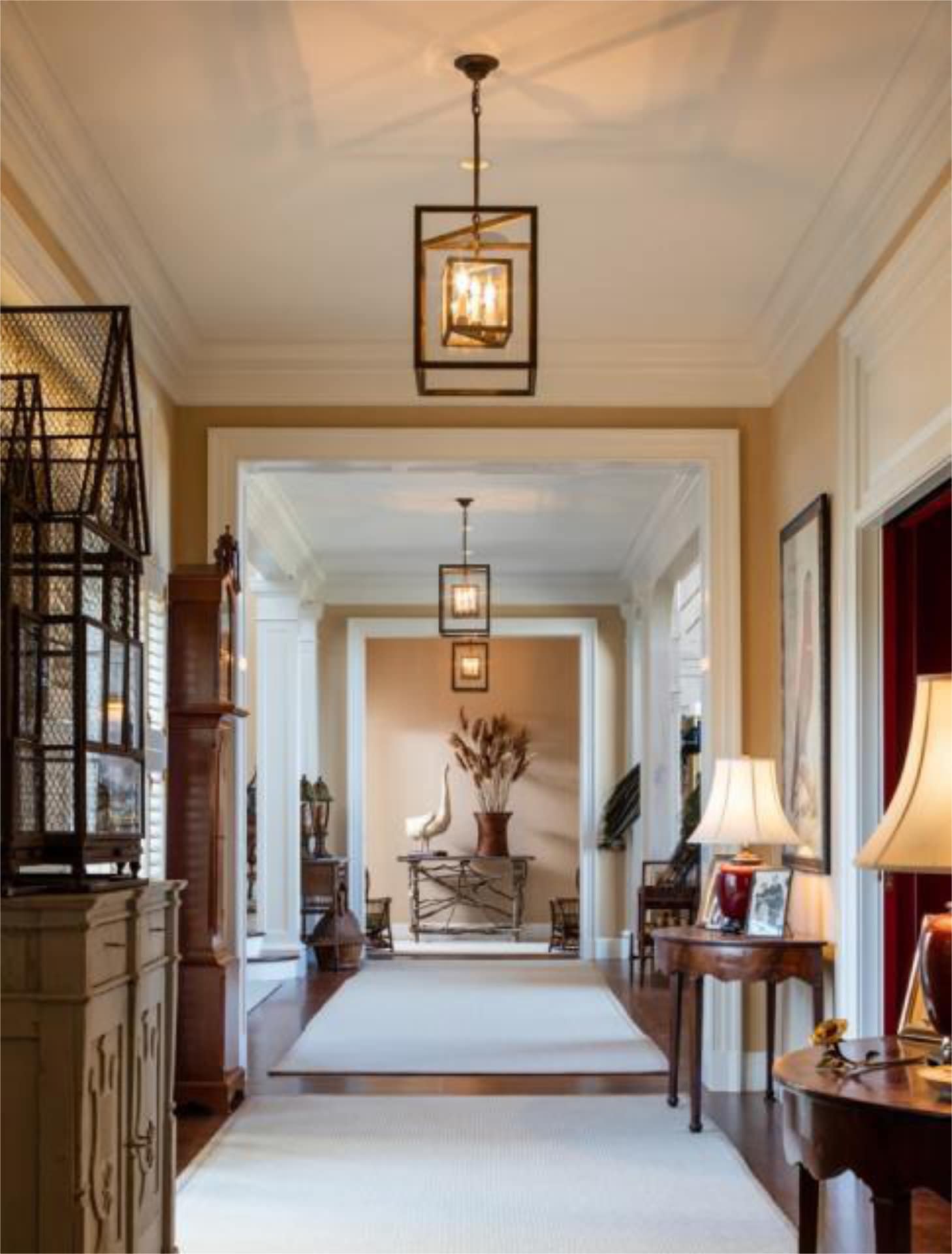 Update
After making essential repairs, the next priority to prepare your home to sell is updating it to make it modern and inviting. The two areas potential buyers consider most when looking at a home are the kitchen and bathrooms, so focus on updates in those areas first.
For a kitchen update, small changes can create an entirely new look. Replacing cabinet knobs and pulls, refinishing wooden cabinets, or re-grouting tiles can quickly and relatively inexpensively upgrade a dated kitchen. You can also replace a worn kitchen faucet or install new light fixtures to help brighten and modernize the space.
In the bathroom, the same concept applies––you can make relatively inexpensive changes to achieve a new look. For an outdated bathroom, you may want to replace the vanity and toilet, or simply the toilet seat. You should also check the bathtub or shower to see whether refinishing, de-liming, or re-grouting would help them shine.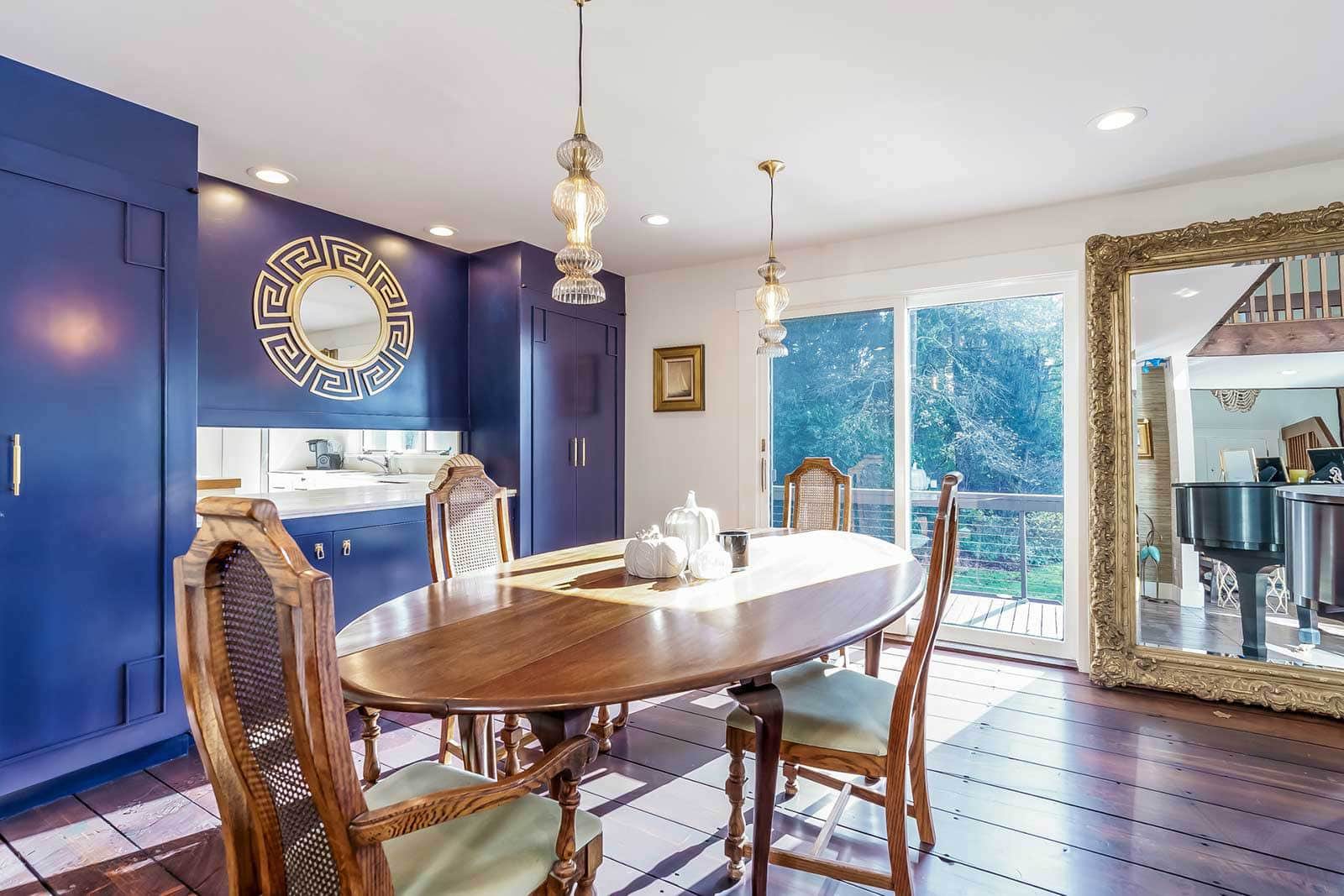 Refresh
Next, refresh your home with deep cleaning and painting. While you may not have the budget to complete expensive repairs or remodels, most sellers can add value and appeal to their home with this frugal step.
Plan to deep clean your entire house. Make sure to clean easy to ignore places like baseboards, light fixtures, and closets. Tackle the buildup on often-touched electrical faceplates and the hard water stains on shower doors. If possible, plan to get carpets and tiles professionally cleaned to make sure your house is looking its best. If your house has been painted in the last year, clean the walls to remove any scuffs or stains. If it's been longer than a year, repainting can make a big difference.
Painting is one of the least expensive ways to make your house look clean, refreshed, and inviting to buyers. If you decide to paint, here are a few things to keep in mind:
Choose a neutral palette so it's easier for potential buyers to picture themselves in the space, rather than showcasing your personality through colors you like. Kitchens and bathrooms may have brighter accent colors paired with neutrals, but living rooms and bedrooms do better with softer, cozier colors such as tans, greys, and blues.
If it is out of your budget to repaint the entire house, focus on main interest areas like the kitchen and entryway.
Pay special attention to any area with damaged, peeling, or cracked paint, as this suggests there is significant damage to the drywall or structure of the house.
Before painting, make sure to prep the area properly. Remove any nails or wall anchors, then fill any holes or cracks to give you a smooth painting surface. Make sure to cover the floors with drop cloths and to tape edges to give you a clean line.
To ensure a job is done correctly and efficiently, you may want to hire a professional painter. You can have them do the whole project or split the tasks with them and have them focus on harder to paint areas like ceilings or trim.
Once you have followed these steps to prepare your home to sell, you'll be ready for staging and photography. Working with a professional photographer will showcase the features and updates you have made to your home. Refreshed spaces and high-quality photos are especially important in 2021 as many buyers have come to rely heavily on online house tours to help them purchase a home.
No matter where you are in your home preparation process, we are here to help. Our mission at Bruno Painting is Upholding and Caring for Surfaces and Relationships. Our teams of professional painters and carpenters are eager to help you to get your home ready to sell for the highest return on your investment. Reach out to get an estimate for your painting, carpentry, and remodeling needs!
The average American is spending more time at home and that means spending more time getting good use from your home's features. Many have already utilized the downtime caused by the pandemic to renovate their home. By taking this time to make improvements to your home, you'll get to enjoy the updates for more time and perhaps have an even greater appreciation for your new space because of coronavirus restraints.
For those wondering which improvements are worth taking the time to complete, one of our recommendations is a bathroom remodel. There are many benefits to remodeling your bathroom, but some homeowners have legitimate concerns about the process. To help with these concerns, here are five questions to ask when considering remodeling your bathroom.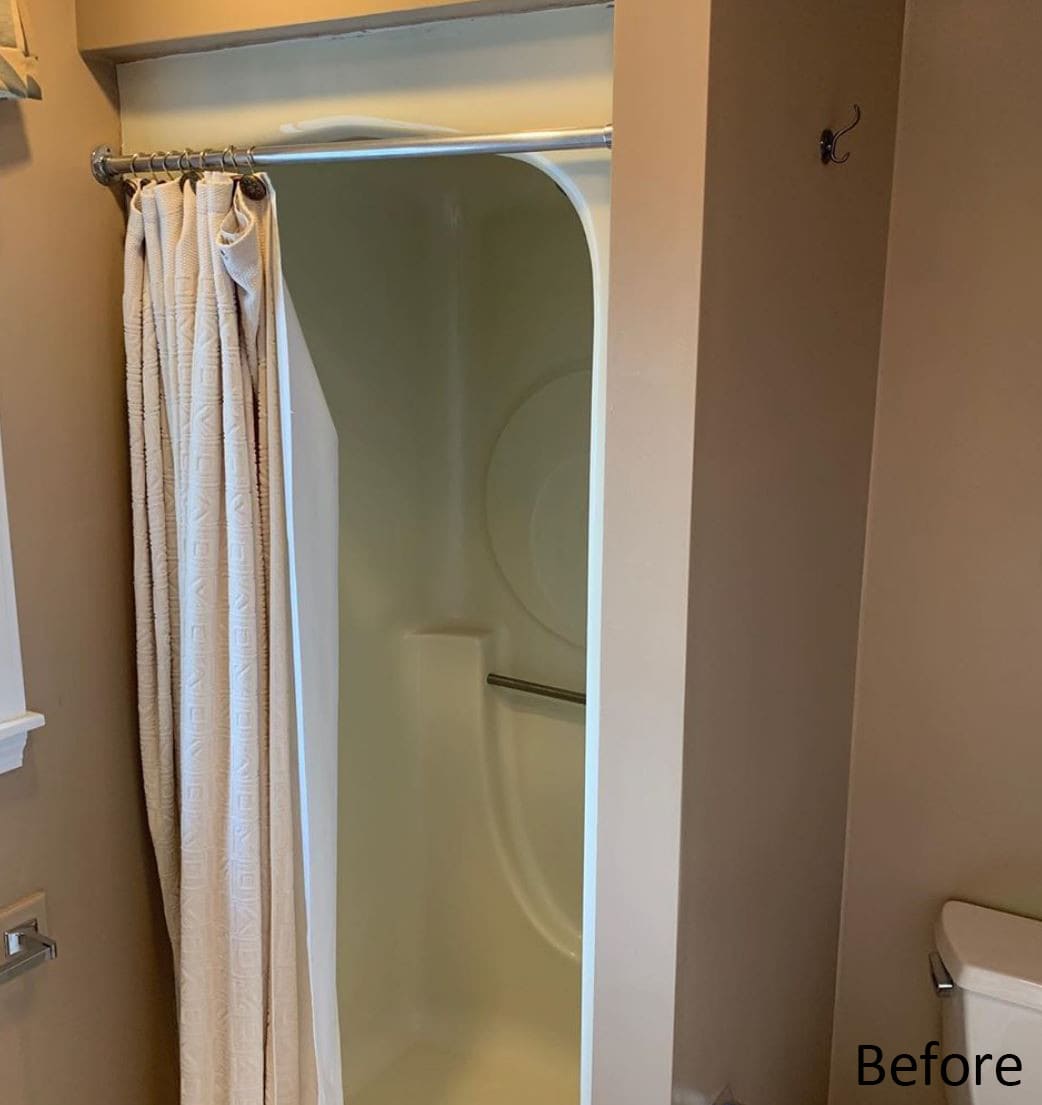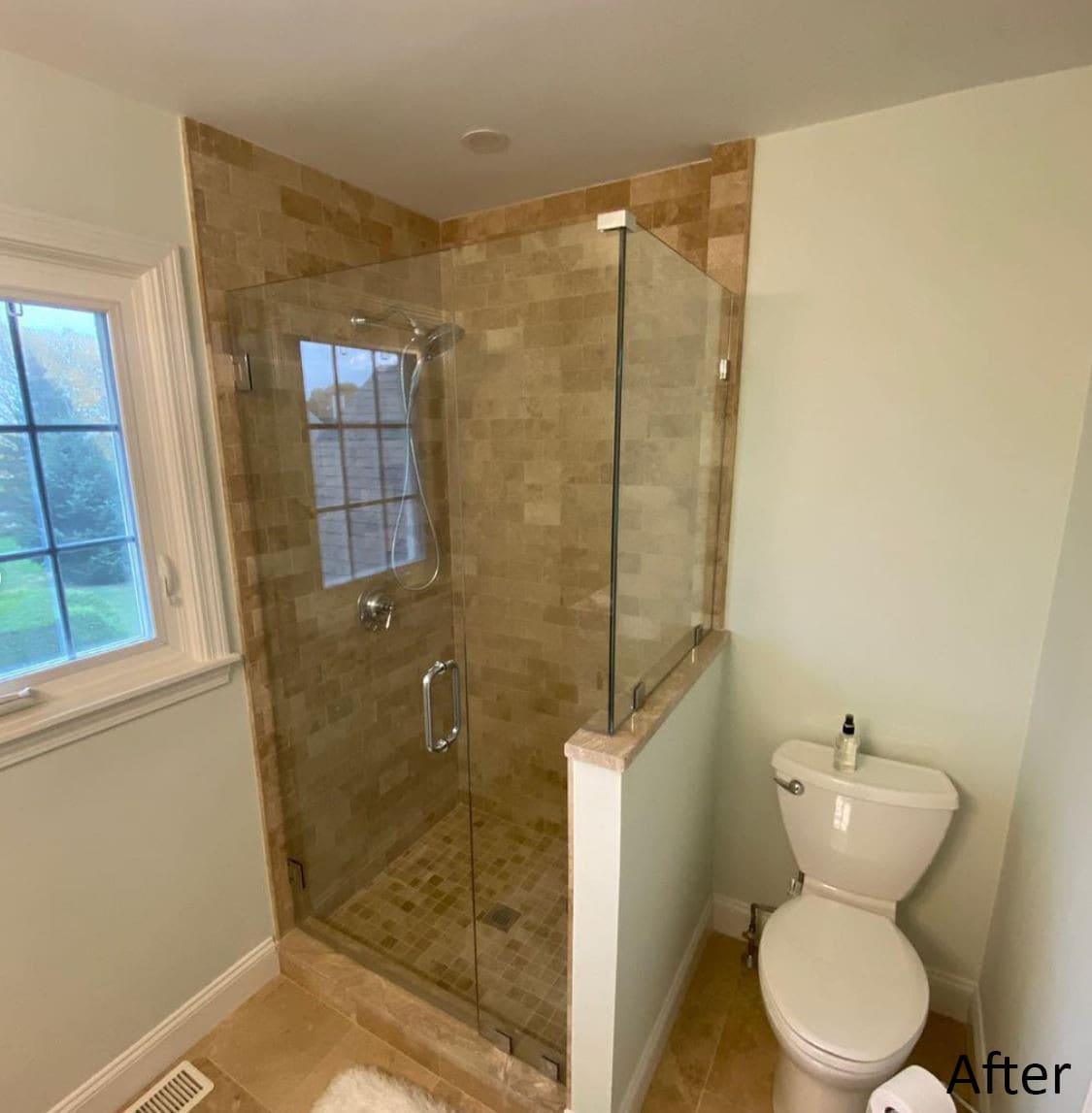 1. What Will It Cost to Remodel My Bathroom?
Maintaining a budget is important with any remodeling project. For homeowners looking to make improvements that will increase your home's value, creating a budget is key to this process. The average at-home bathroom remodel costs around $10,000 and can go much higher, of course. This includes the cost of hiring a contractor to complete intricate tasks like tiling, lighting, and installing a new shower or tub.
If your budget is tight, there are a few ways to lower this cost. For example, consider focusing on a high-quality paint and updating light fixtures instead of laying tile or putting in granite counter tops. You may also want to consider having a remodel done in stages so you can stretch your budget further and make your new space exactly how you want it. Ultimately, you are in control of what you want your remodel to cost, so plan well and enjoy both the process and the outcome.
2. Is it Worth it to Remodel a Bathroom?
The wisest investors know that if you are going to invest in anything, it needs to be worth the time and effort spent to make the improvements. While some are focused on the bottom line, others want to know that their home remodel is going to add value to their lives, and then to their bank account when they sell their home.
If you are in the market to sell, and your realtor suggests a bathroom update before listing, you may want to listen. Some studies show an average of 50% (but sometimes closer to 70%) return from bathroom reno projects. Some parts of the Providence area have even seen returns of more than 100% on their bathroom renovations.
For home renovations, a bathroom renovation is one of the highest returns on investment you can make. The key here is to focus on spending money wisely on the updates that will bring about a high return. For example, adding a second sink in a master bathroom or installing a doorless, larger shower space, will add more value than choosing the most expensive countertops. It is a balance between enjoying what you prefer now versus how much the update will return to you as a percentage of your investment.
There is also the "Joy" factor to consider when remodeling. Those who have made bathroom remodels a priority have reported being happier in their homes and satisfied with how their updates have made them feel. You sometimes cannot put a price tag on happiness.

3. Does my Bathroom Need to Be Remodeled?
One of the most common misconceptions about remodeling your bathroom is that everything will need to be replaced during a renovation. With a bathroom renovation, you can do a partial or a full renovation.
Some homeowners are embracing their retro pink or blue wall tiles, while others wouldn't dream of living with such a dated looking bathroom. First, decide what you like and what you don't and what things bother you and must be replaced as a priority. Next, build your budget and your list of things to be done as part of your bathroom reno project.
Cracked tiles, leaking toilets, and outdated bathtubs will need attention to get the most out of your investment. Thankfully, these are items that can be replaced relatively easily by a qualified contractor.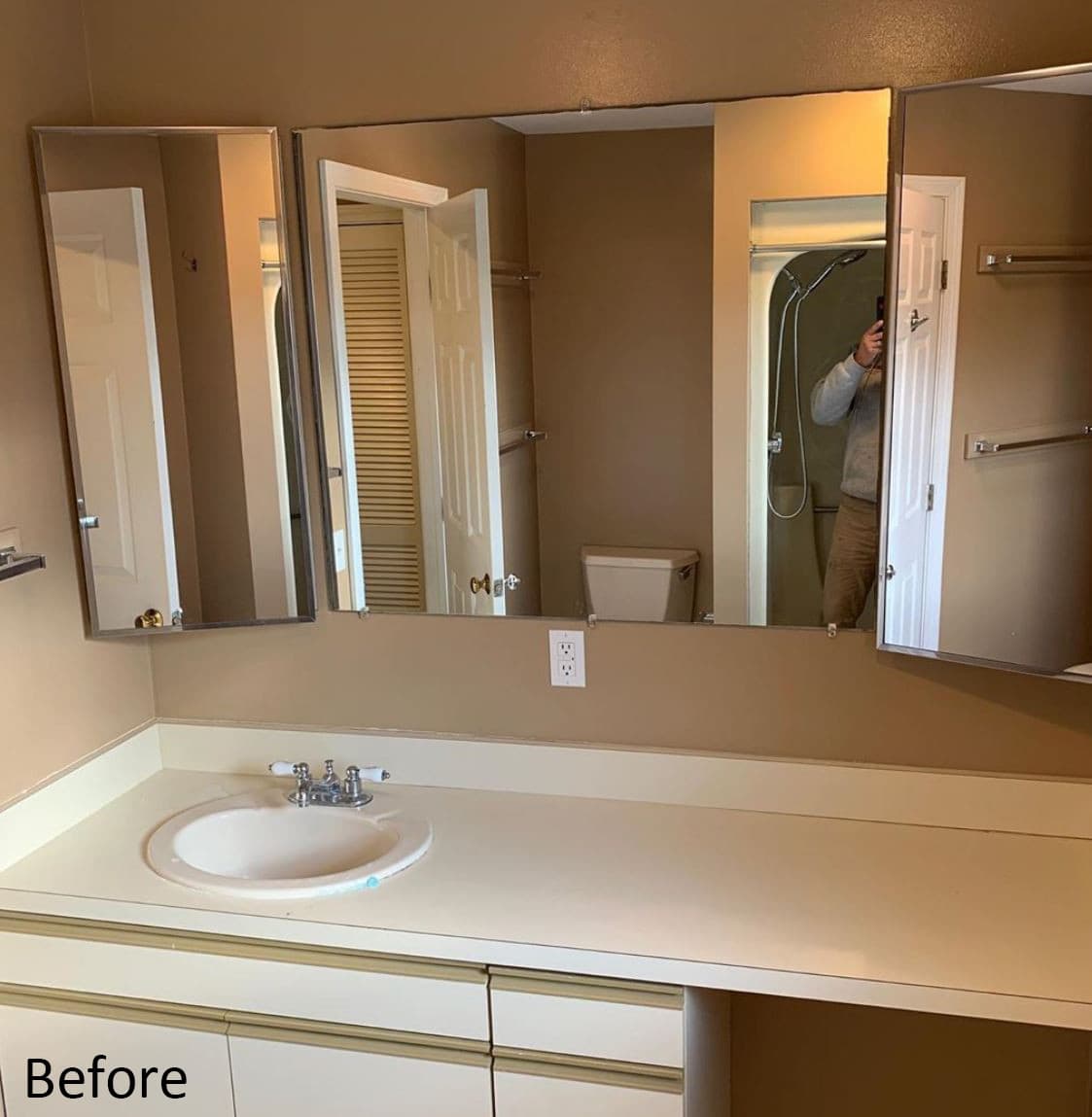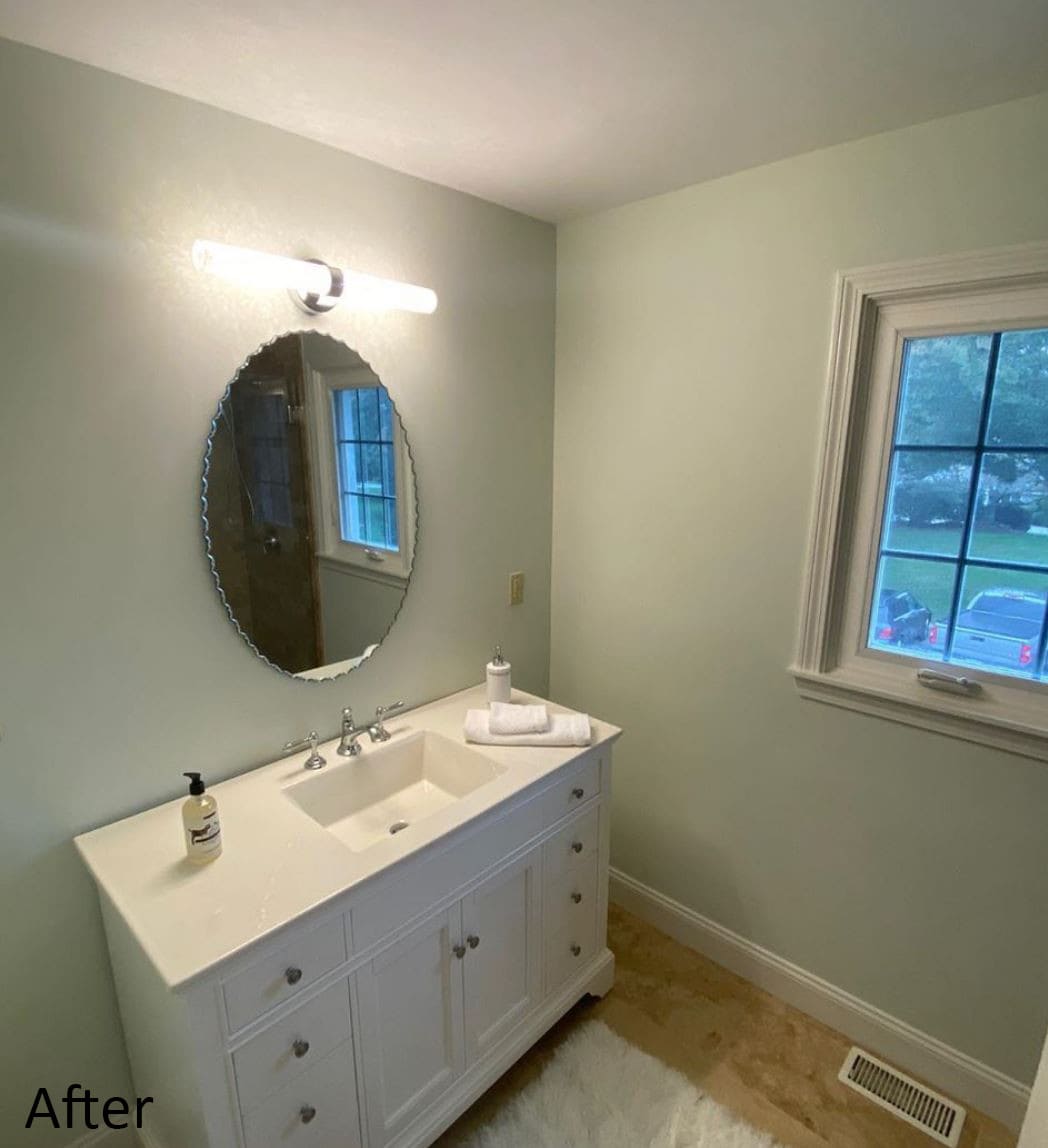 4. What Can I Remodel in My Bathroom?
A bathroom remodel can be a creative project as well as a source of future profit. For resale value, classic and traditional colors and selections tend to bring a higher return. Ultimately, you are remodeling for yourself and your enjoyment of your space for as long as you choose to live in your home.
It's worth noting that if your home has only one bath, adding a second bathroom typically adds more value to your home than a remodeled bathroom. For bathrooms, it's quantity over quality, especially these days when many are at home, perhaps even giving their pets a bath and preferring to do that in a separate tub area.
Buyers are also most interested in cabinetry, flooring, and a new tub or shower. For homes in neighborhoods with lots of families, tubs are extremely popular to remodel, especially if you have the space for a standalone tub in the owner's suite. Otherwise, many are opting for adding huge, walk-in showers to make their delay routine easier and more enjoyable.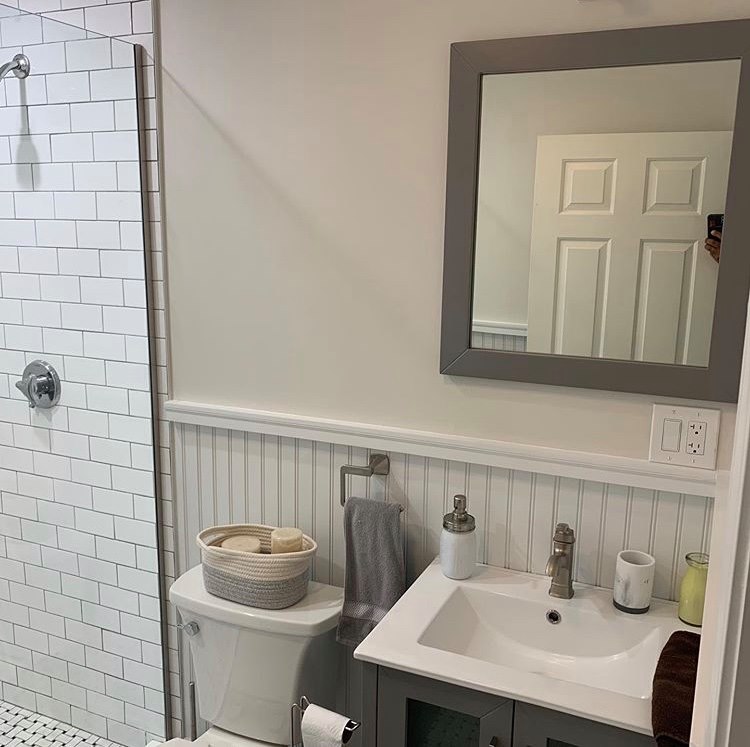 5. Should I Hire a Contractor to Remodel My Bathroom?
While some home remodeling projects can be done by the homeowner, a bathroom remodel is one that is best left to professionals. A bathroom has many complex components that take a skilled craftsman's expertise to ensure it is completed correctly. From electrical to plumbing to tilework and everything in between, a licensed professional contractor will ensure that your bathroom renovation is done right the first time.
The bottom line is hiring a contractor who can take care of the carpentry, remodeling, and painting work is essential when deciding to do a bathroom renovation project in your home. Too many have started a bathroom reno project, only to find months and years later, that it is just too difficult and time-consuming, even if you are spending more time at home.
For all bathroom renovations, large and small, we recommend utilizing the services of an experienced contractor who can provide you with design ideas, great work, and an end result that you love.
Upholding and caring for surfaces and relationships has been our mission at Bruno Painting since 2004. We care deeply for our clients and work hard to make their homes a more enjoyable space to live. From tiling to remodeling (and of course painting), we have a skilled team of professional craftsmen who can make your home renovation dreams into reality.
Since you've been home more than usual, you may be more focused on your home and ways to improve it for all the time you and your family are spending there. You may be considering painting inside and out, changing out or painting your cabinets, or, if you're really industrious, maybe knocking out a wall or two.
While you're thinking over your choices, you may be asking yourself, "Which home renovation project will give me the highest ROI?"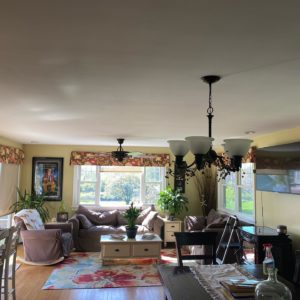 In a perfect world, we could buy a bright yellow sofa pit with built-in cup holders, install over-the-top, clashing wallpaper just because we like the design, bring in ornate light fixtures, or get cabinet-front or avocado appliances to outfit our kitchens. Most of us, however, don't. Why? Because tucked away, somewhere back in our minds is a concern about future resale. 
Excellent real estate agents astutely and continuously warn us about resale and trying to sell a house that has unusual décor choices. "Your blue carpeting is not good for resale," I remember one agent saying with disdain. "And that backsplash tile, it's … colorful," she said choosing her words carefully.
If you don't care about future resale then you may or may not care about ROI. You can tell right away when you see a house, who is not concerned and who, on the other hand, does consider resale value when making changes and updates to their home.
So, back to the questions, "Should I paint, decorate, remodel, or renovate?" and "Which Gives the Highest ROI?" The answer is that it really does depend on many factors, some in your control and some out of your control. 
Here are some factors to consider when you're trying to decide what updates to do next for your home. As with all things in these unprecedented times, we'll also consider the effects of COVID-19 on our home updating plans.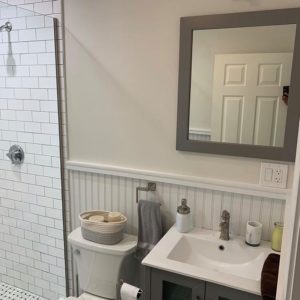 Interior Decorating vs. Painting
Most of us are spending more time inside at home and because of that, you may have noticed that your mood is influenced by your surroundings more so than ever. We often attempt to control how a space makes us feel by updating furniture, adding light fixtures to brighten our space, and decorating to bring a positive vibe inside. 
For those that have the resources to furnish their home with new belongings every few years, this can be an enjoyable experience that provides you with a calmer, happier feeling. New furniture and interior decorating can influence your mood in positive ways. 
Interior decorating, however, can be expensive, whether or not you hire an interior designer to help you select your furnishings and colors. Because it can be a costly option, the ROI associated with decorating may not be as high as you'd like. 
On the one hand, you may love your home's new look, but on the other hand, you may not gain the return on the investment it takes to get that new look. That's where a relatively inexpensive painting project comes in. A new paint job can boost the mood inside your home and can accomplish this effect at a fraction of the price. 
And paint is so versatile because you can use it to accomplish many different goals. For example, if adding more light to your space is your goal, consider using warm/neutral colors to draw in natural light or cool colors to add a richness to your space. You can also change the colors of your rooms easier and more frequently than it may take to choose a new couch or bedroom set.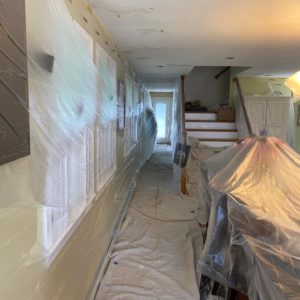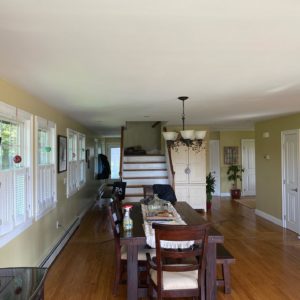 Home Air Filtration Systems vs. Painting
With the coming Fall and Winter months, many homeowners spend extra time indoors and out of the cold fresh air. Having clean air inside the home, where allergens, mold, and cooking fumes exist, is important now today more than ever, as we consider the effects of the coronavirus, along with other pollutants. Some take the route of buying home air filtration systems for specific rooms. Others even go as far as to replace ductwork and dehumidifiers to improve air quality. So why paint when you could filter the air in your home instead?
There are few if any, downsides to investing in clean air for your home. The one problem is that most people don't (or can't) remove the underlying causes of the poor air quality so that even if you have a home air filtration system, it will have to continuously work to clear out the recurring toxins in your home's interior air. 
Paint is a helpful tool in keeping dust and allergens to a minimum, which aids in improved air quality control. With the help of paint, individuals with allergies or asthma can breathe easier in your home. 
Walls and other surfaces of your home are typically made of materials that absorb moisture naturally. Over time these surfaces can become compromised which is when mold and other allergens take hold. Paint is designed to seal out moisture from porous surfaces and is the best way to prevent mold and damage during each hour you inhabit your home. 
Bottom line is that a home air filtration can be expensive and may or may not provide you with a solid return on your investment. Having your painter use low or no volatile organic compound (VOC) paints can help you improve your home's air quality at a fraction of the cost. If having superb air quality is essential in your home, you may want to have both, a new air filtration system plus newly prepped and painted walls, painted with the highest quality, lowest VOCs available.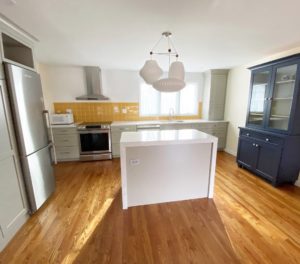 Remodeling vs. Painting
When homeowners think of improving their home, they may immediately assume a remodel is the best option. While this may be beneficial for some, not every homeowner has the time or resources to invest in remodeling. With all the benefits that come with remodeling, why paint? 
In short, painting is a much more cost-effective way to increase your home's value. Not only is painting the least expensive way to increase the overall value of your home, but it is also effective for both interior and exterior gains. A professional paint job communicates to others that you've cared for and protected your home well. It also has shown to help homes to sell more quickly than homes that haven't been repainted, and the painted homes are often selling for a higher asking price. The return on investment when it comes to painting vs. remodeling is no competition. Painting is the clear winner.
That said, there are many renovation or remodeling projects you can have done to your home that will provide many years of joy while you're there, as well as add value to your home. The initial outlay may be more expensive than painting, but the return may be equal or better.
Our team of carpenters can take on any remodeling project you have, whether it's in your mind or already on paper, drafted out in detail. We can discuss the details of your project and let you know what your potential return on investment (ROI) may be. 
Painting is not a cure-all to every homeowner's desires, by any means, but there is immense value, both emotional and physical to a well-painted home. From interior to exterior, paint is designed to protect your home, to make it more enjoyable, and to keep you safe from unsafe toxins that may be hiding in your walls. The key is to find a professional painter who can help you make your home everything you've wanted and more. 
At Bruno Painting our mission is Upholding and Caring for Surfaces and Relationships. Our teams of professional painters and professional carpenters are eager to help you get your home looking how you want it to look, all while providing you the highest return on your investment.
Realtors and homeowners alike will tell you that a bathroom or a kitchen remodel are two of the most effective ways to increase your home's market value and attractiveness. Your investment in updating either your kitchen or your bathroom (or both) goes well beyond just the monetary value. 
If remodeling your kitchen or bathroom is something you've dreamed of, hiring a carpentry-focused company is a smart move to make so the project, not only meets your standards, but is also completed using the ideal materials and techniques for the best possible finish. Here are a few important questions to ask when you are searching for a contractor for any home remodel.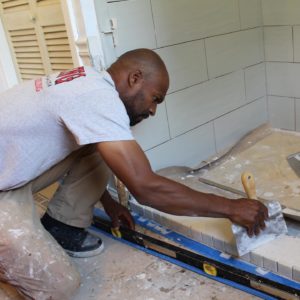 Why a Carpentry-Focused Company?
For homeowners interested in full bathroom or kitchen remodels, a carpenter is the key hire to making sure your newly renovated rooms are completely functional and maximized to their highest potential. Carpenters shape the structure that defines bathroom and kitchen spaces. They build the framework upon which all other components, like electrical, vents, piping, and insulation, will be implemented. 
General Contractors will tell you that the first hire they make when working on a new project is subcontracting a carpenter. You can skip the costly step of hiring a contractor yourself, and, instead, work with a company who has their own in-house, on-staff carpenters already on their team who are poised and ready to give you the best results for your carpentry project.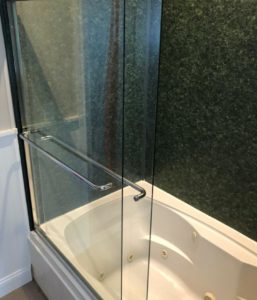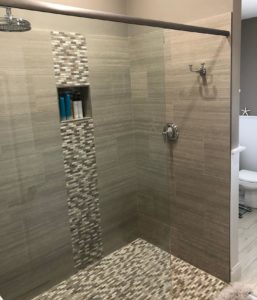 What Edge do Experienced Carpenters Bring?
Having experience in remodeling bathrooms, kitchens, and other areas of the house, both interior and exterior, carpenters can create unique and beautiful spaces. With their keen eye on detail along with their experience working with the wood and other materials used in your home, carpenters make spaces come to life and really can transform any space. By utilizing the potential of your space, carpenters can deliver amazing results in little time, all while staying within your budget.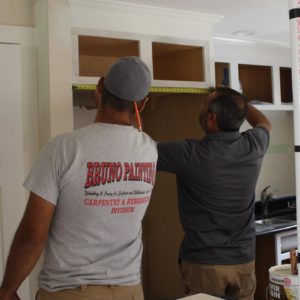 Should you Complete your Remodel yourself?
In some cases, skilled homeowners can tackle certain parts of home projects. For the most part, however, homeowners do not possess the skills necessary to renovate a kitchen or bathroom space to their own high standards. In fact, we've been called in more times than we can count to redo the space renovated by a homeowner on a well-intentioned DIY project.
When it comes to flooring, walls, tile, and other bigger parts of a remodel, professionals should be in charge. The reasoning behind this is that both bathrooms and kitchens, if something goes wrong with the plumbing specifically, are prone to water damage like wood rot, mold, and other potential health hazards. Professionals, especially carpenters, know signs and symptoms to look for in the remodeling process to prevent damage from developing into larger problems. Experienced carpenters are also trained to identify any existing issues when they remove wood or other materials to find some of these unwanted conditions.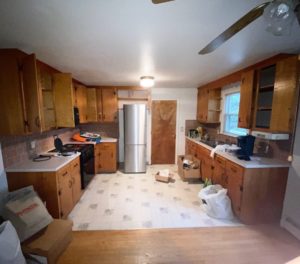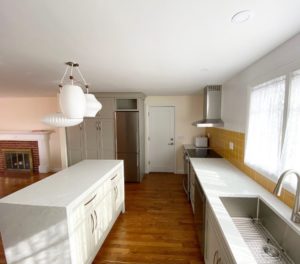 What Updates are Necessary?
The most beautiful part of a remodel is that you can make a kitchen or a bathroom look and function exactly the way you want. Among the infinite bathroom and kitchen projects are: Adding storage, creating a new pantry, or having a second sink installed to stop those fights over who brushes their teeth first; custom designing a large, uniquely-shaped island for large family gatherings; and putting a tub in where there was only a shower to make your home more appealing to young families. The list of projects and the ability to think of them and design them, goes on and on. Thankfully, contractors can help make these important decisions so you get exactly what you want, with a quality finish that only experienced carpenters can deliver.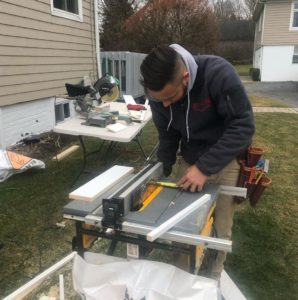 Do They Offer a Warranty on their work?
Finding a quality company means finding one that offers a warranty on the work they do. A strong warranty is essential to your peace of mind. 
At Bruno Painting, before hiring any carpenter, we ensure they have years of experience in siding replacement, window and trim repair, and installation to provide only the highest quality work on every project and remodel. To Uphold & Care for Surfaces and Relationships has been our mission since 2004. 
Bathroom and kitchen remodels are some of our favorite projects as they give us the opportunity to demonstrate our carpentry, finishing, and painting skills demonstrating our commitment to our mission. Our experienced paint and carpentry teams work closely with plumbing and electrical experts to offer you quality service that exceeds expectations. Tell us about your next bathroom or kitchen remodel ideas, and let our carpenters take your home renovation project to the next level.
When Rhode Island residents aren't out exploring the beautiful attractions and taking in the sites of the coast, we are entertaining family, friends, and others at our home. It's no wonder why so many have been taking time to focus on home improvement projects during this break from normalcy. If you've also thought about hiring someone to do home improvement projects, take a look at these six carpentry projects that are worth the time and monetary investment for your home.
Decking
It has been said that 'wasting time on the deck is time well spent.' If this is true, then deck updates will be put to good use. From just repairing or staining to a complete overhaul of your deck, you can create an outdoor space that will bring years of enjoyment.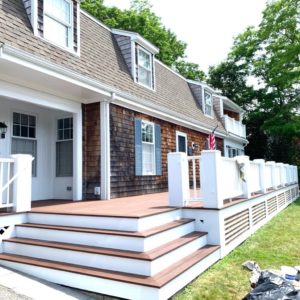 If your deck is already in great shape and you are looking for a more sophisticated look, you may want to consider having a carpenter build a pergola. The shade and design of a professionally built pergola can take your backyard space to the next level.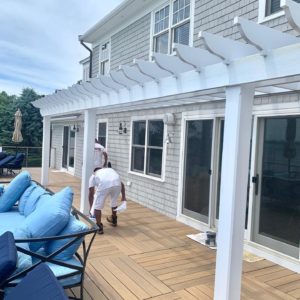 Kitchen Cabinets
Your kitchen is an integral part of your home, so it needs to function well and facilitate traffic flow. Kitchen remodels are not only one of the most satisfying home projects, they also are one of the most sought after by homebuyers when homes are on the market. The importance of a well-crafted kitchen project cannot be overstated. Master carpenters know how to make the most of any space and create storage that maximizes a kitchen's potential.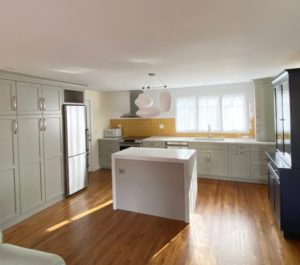 Mudroom
Having all four seasons is just one of the many reasons why we love living in Rhode Island. With the weather, however, comes all the different gear you and your family need to be ready for whatever mother nature decides to bring us. Cue the mudroom. If your entryway or landing space has any room, consider having a contractor construct a mudroom. The added storage alone makes it an easy decision. Not only will you be able to store all those winter gloves and hats in a way that would make Marie Kondo happy, but you'll also be able to keep the rest of your home clean and tidy.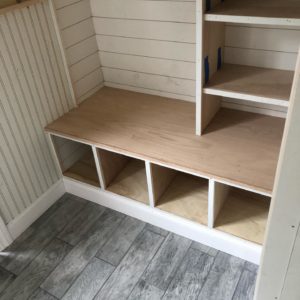 Home Additions
If your family is growing, you may have been considering adding onto your home. Or maybe you have been waiting for the perfect time to turn your porch into a three- or four-season room. Whatever the addition may be, the added square footage to your home brings benefits to your comfort and will likely add value to your home. Having a contractor who can make your addition fit seamlessly with the rest of your home is vital for continuity. Look for the right contractor who can produce a quality build and make it aesthetically pleasing as well.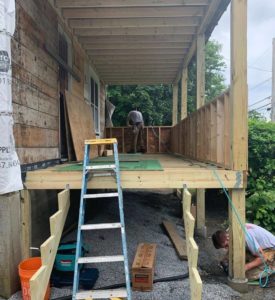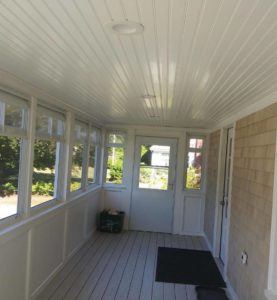 Reshingling - Replacing Exterior Siding
Siding is one of the most important layers of protection for your home. Reshingling or replacing siding that has signs of wear and tear can prevent larger issues, such as wood rot or mold. Additionally, if you already have wood rot or mold, we recommend calling a contractor as soon as possible to take care of the problem. Preventing these common issues is important and finding a contractor who can replace your siding, as well as make any further adjustments to your exterior, is an essential step to prevent any future damage.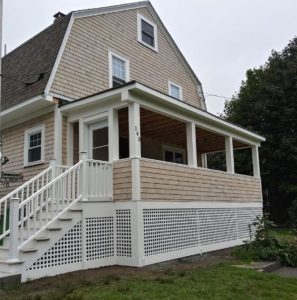 Bathroom Remodeling
A bathroom remodel is often at the top of many homeowners' wish lists for home improvements. As with kitchen remodels, updated bathrooms also top the list for homebuyers. Making this space adapt to your needs and desires can make all the difference in your home. If your bathroom has an outdated feel, a skilled carpenter can lay tile, put up or take down a new tub and shower area, add new cabinetry, and replace old vanities and sinks.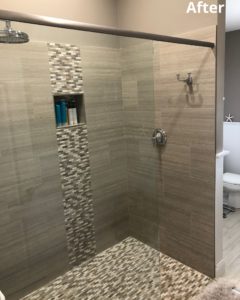 Any home updates that require woodwork require a skilled carpenter. Skilled carpenters have experience and expertise with different types of wood and materials to create cabinets, tables, shelving, and other room furnishings. With the right knowledge, a master carpenter can custom make any of these furnishings to your specifications. 
At Bruno Painting, we are proud of our carpentry and remodeling division of skilled and master carpenters who have refined their skills and produce incredible results. Our carpenters work ahead of our painting division to ensure that your home gets the quality work it deserves.
Email Bruno Painting the details of your next wish list project. Or call us for a free interior or exterior painting and carpentry estimate.